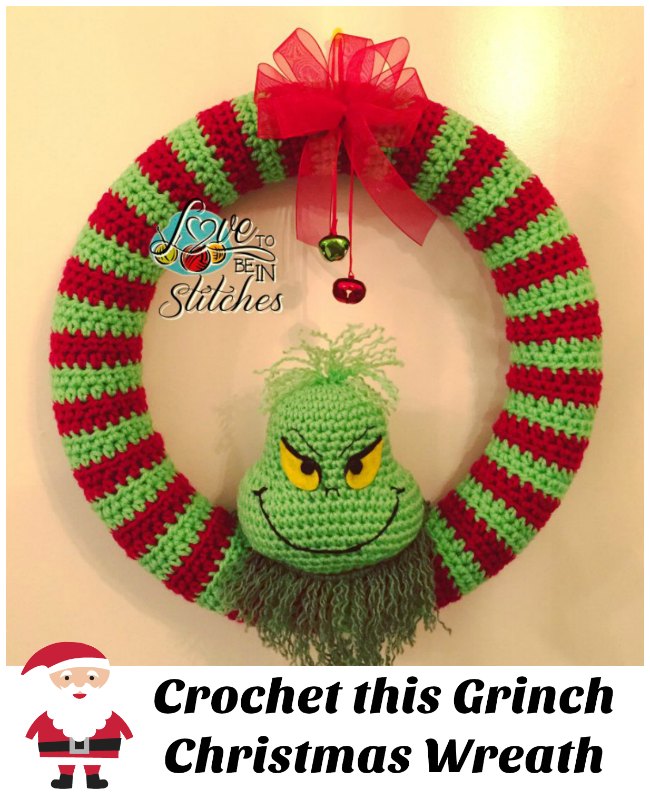 Grinch Wreath Christmas Crochet Pattern
This grinch wreath is a fun project for the whole family. It's that time of year where we suddenly realise Christmas really will be here very soon and our holiday crafting wish list looks a bit thin.
Well this week we are sharing some ideas for you, to spruce up your home, to give as gifts, or to add as ornaments to your tree – or just to crochet for fun at this busy time of year. So get your hooks out and at the ready for this speedy project, using a foam ring as the base for this Grinch Holiday Wreath.
Grinch Wreath Materials:
Make the Grinch Christmas Wreath
More Christmas Crochet Patterns Here