Choose a crochet baby category below to find patterns.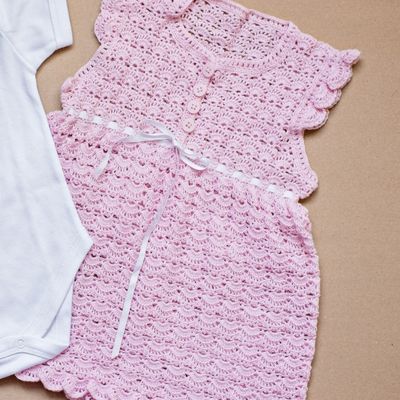 Crochet Baby & Crochet Kids
Aawww, Crochet Baby and Crochet Kids Categories at Crochet News contain the cutest and most adorable patterns. In this section you will find both free and paid written patterns. As well as video tutorials. This enables your crochet projects to be complete with ease and efficiency. Whether you are a beginner or skilled to complete more advanced patterns. We are sure that your little ones will be the cutest in town. The crochet toys and crochet doll patterns will become your children's best friends and entertain them for hours. Scroll through the patterns for inspiration for your next crochet project. Crochet News knows that you will find a pattern that you will fall in love with. So block out some time and start now and make the cutest wardrobe for your little ones. If your child or grandchild hasn't arrived yet it is better to start earlier then later.
Calling Crocheting Grandma's and Nanna's
There are so many adorable patterns for the luckiest Grandma's and Nanna's of the world. There is no better way to welcome them into this world. Then a handmade soft and cuddly crochet blanket, or a cute pair of baby booties. There are many clothes patterns here. But some of the best, most snugly crochet baby blanket patterns which you can wrap your little angel up in. Crochet News has scoured the internet for the most delightful crochet booties and crochet hat patterns. The smaller the cuter, we say. And these patterns are definitely the cutest we could find.
Get In Touch
So have a go at our patterns and get in touch with us by sending us an email. We would love to know how your patterns came out. If you have come across any patterns that we are not displaying that you love. Please let us know so we can include them for everyone to see.