If you have a little one, you know that milk bottles are needed in their numbers, especially for night feeds. It's tough to awake from your slumber and make a fresh bottle each time your baby cries for milk, so having a bottle warmer is a great idea.
There are many variations available in today's markets, but if you can crochet, this is the most inexpensive way. In any case, it's more dear to use something you have made; and you can always keep one or two as mementoes for your baby when he's older.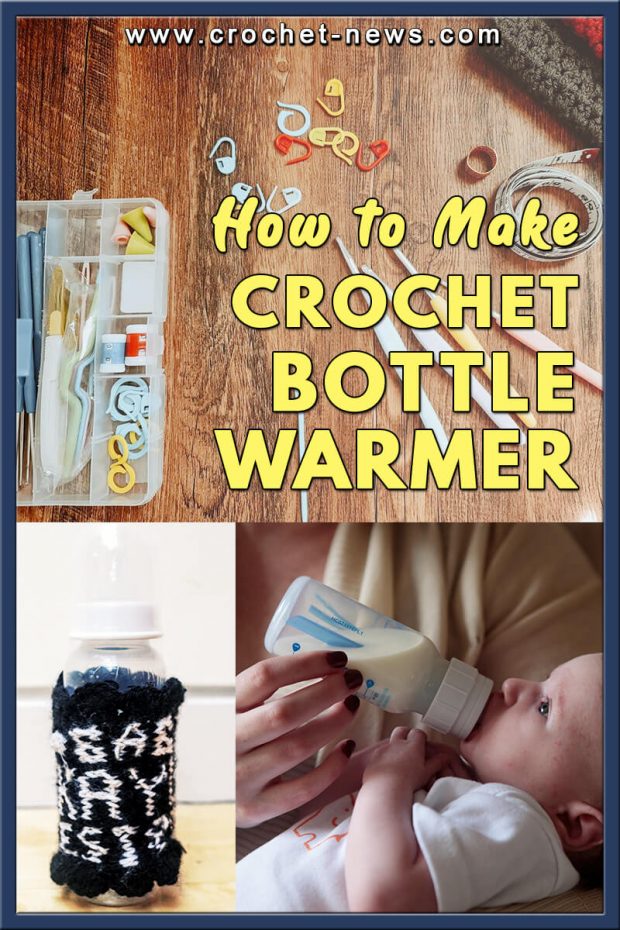 When would you need a bottle warmer?
Cold milk may give your little one an upset stomach or gas – and you know the crying that comes with that. Bottle warmers lock in the temperature of the milk and offer protection to the bottles as well.
Not all babies are breastfed. Sometimes it's because of a medical condition, or simply the mother's preference. Bottle feeding becomes the only option to make sure the baby gets his milk.
Being a parent is a shared responsibility. Dads can also be involved in feeding the baby when bottles are used.
When you leave your baby with a nanny or someone else to care for him – even with grandparents or at daycare- you'll have more peace of mind knowing you left enough milk that'll be warm enough to feed your baby while you're away.
Bottle warmers can also be used when travelling. Imagine being at the airport for hours on end during a stop-over, or even still, on the plane itself on a long flight – you will need these bottle warmers if you're travelling with your baby.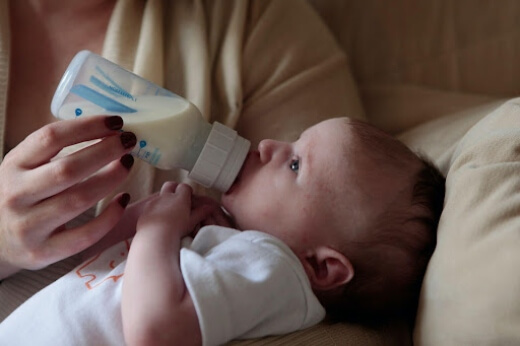 It's a good idea to make bottle warmers in different sizes for a variety of bottles. After all, feeding bottles do come in different shapes and sizes. Moreover, some mothers prefer to pump breastmilk and store it in BPA free Tupperware bottles that are large enough to hold a good quantity of milk.
It makes it easy to pour from the Tupperware bottle into the baby bottle when the milk is needed. Also, Tupperware bottles can be refrigerated and cause no changes to the milk.
Furthermore, if you freeze some milk in bags, storing them in airtight Tupperware containers is considered to be one of the best methods as seen on the Tupperware catalogue Canada 2021.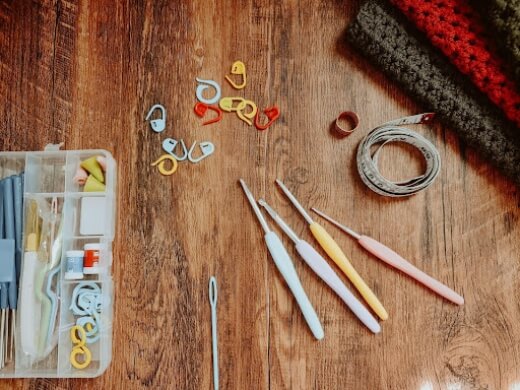 How to make a crochet bottle warmer
1. In this video you'll see the crochet pattern for a Tommy Tippee 5 oz baby bottle warmer.

2. Shellie Wilson gave us this baby bottle warmer pattern through craftybits. You will need a size F crochet hook, 2 oz worsted weight yarn or wool (4 ply), and half inch wide ribbon.
3. Crocheted Rib Baby Bottle Warmer pattern from One hook and two needles.
4. Adding a baby's name to the bottle warmer is a wonderful idea especially if you'll be dropping him off often at daycare or with a caregiver who possibly has other babies to take care of. See Cat Morley's Crochet Baby Bottle Warmer pattern here.
ONCE YOU HAVE MASTERED HOW TO CROCHET A BABY BOTTLE WARMER, YOU'LL BE ABLE TO MAKE THEM IN ANY SIZE.
Baby bottle warmers certainly do make for a good gift and they're handy for bottle feeding parents. For moms-to-be, it's a fun project, and it will keep you occupied as you count down the days before delivery. Keep your baby bottles warmer for longer and ease the pressure of making a new bottle or heating up one with every feed.