Celebrate the reason for the season with these 10 Christmas Crochet Nativity Set Patterns. Use these nativity sets in your home as a reminder and a way to explain of the true story of Christmas to kids and Grandkids!
Christmas is a favorite time of year for children and for the child in each of us. We all have memories and mementos of Christmases past. Have you ever thought about making a nativity scene that could become a family heirloom?
Yes, these crochet nativity sets are destined to become one of your family's treasures! Set them up in a prime location next to your crochet Christmas tree.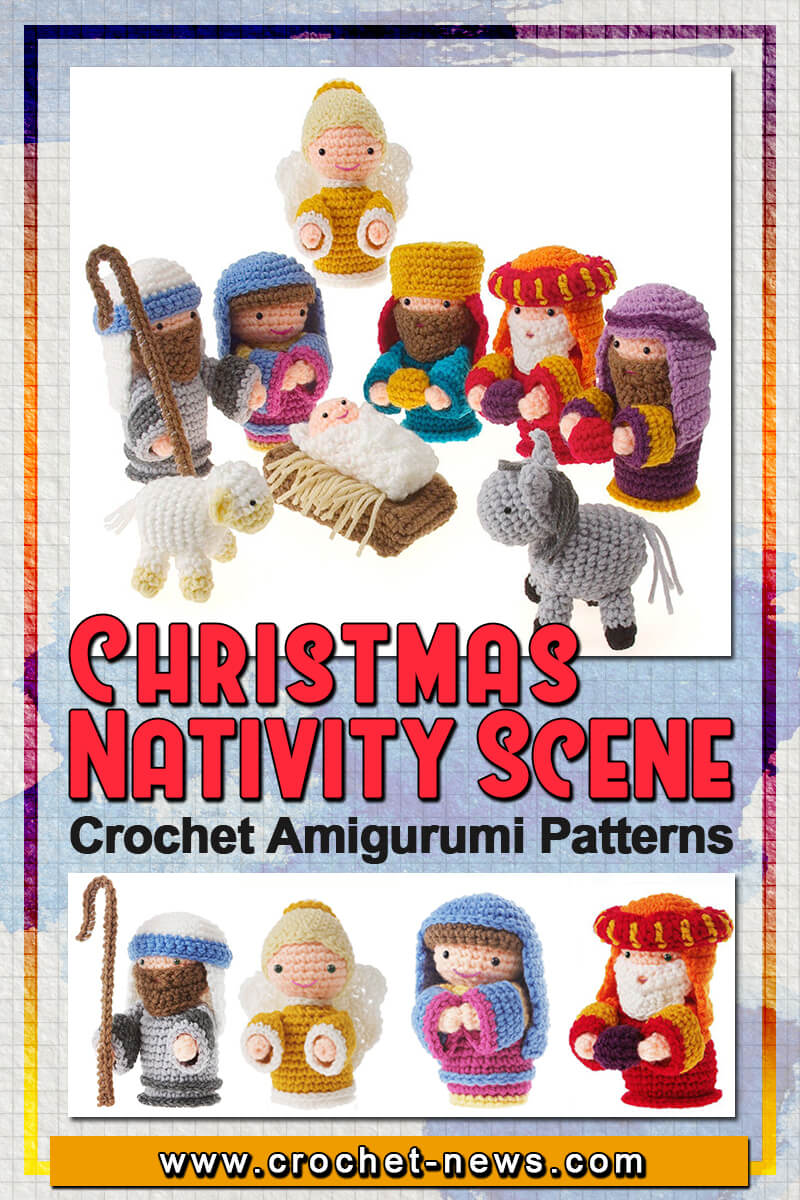 10 Crochet Nativity Sets and Scene Patterns to add to your Christmas Decorations
1. Amigurumi Nativity Crochet Pattern by Cuddle Bug Kids
Are you looking for an heirloom project to pass down and use each Christmas? You might consider making this Amigurumi Nativity Set! Looking for a project to wow your friends and family? Here it is!
Get the Pattern by Cuddle Bug Kids here
2. Crochet Nativity Set Pattern by Whistle And Ivy
This beautiful rustic crochet nativity set is a perfect addition to your holiday decor. It's lovely to display and perfect for little hands to play with as well. Make one of these gorgeous nativity sets for yourself and make one to gift away this year!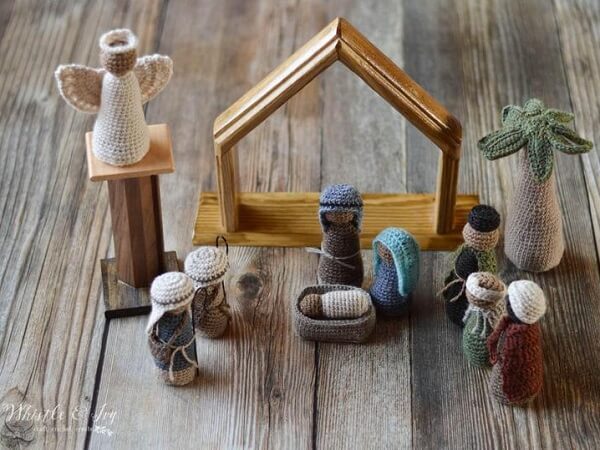 Get the Pattern here
3. Amigurumi Nativity Set Pattern by Storyland Amis
Nothing's more special than setting up the Nativity set each year during Christmas. But it's even more special when that Nativity set is something you've made yourself! Now you can make your own soft, plushy Nativity scene for yourself or your little ones!

The finished Mary and Joseph measure 4.5 in. (11.5 cm) tall and Baby Jesus measures 1.75 in. (7 cm) tall (not including manger).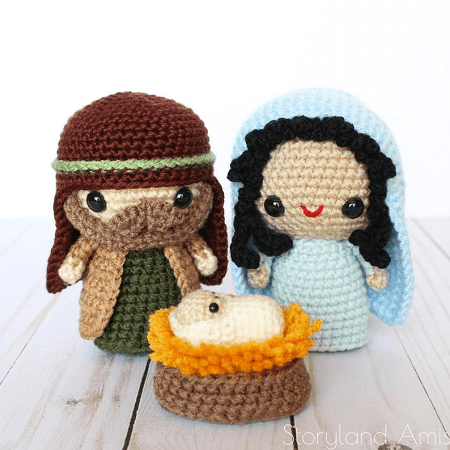 Get the Pattern by Storyland Amis here
4. Crocheted Nativity Set Pattern by 5 Little Monsters
All of the figures in this nativity set are made with worsted weight yarn with the exception of the sheep's body, which was a bulky yarn, and the boy shepherd's shawl thing.

You don't need a lot of any of the colors so if you have some little balls of leftover yarn in your stash you can use that.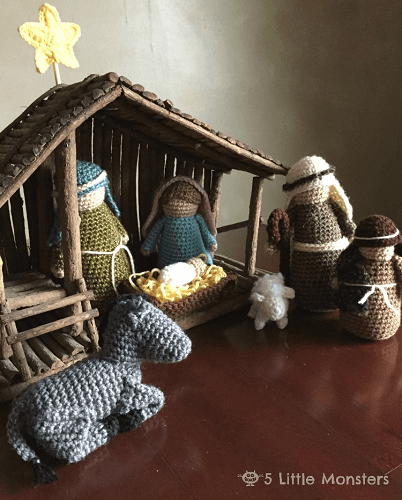 Get the Pattern here
5. Crochet Nativity Pattern by Crochet To Play
This crochet nativity pattern includes instructions to crochet all of the beloved figures needed to tell the first Christmas story. When you make this set, you are making a family heirloom for the whole family to enjoy.

Children will remember it year after year and it will become a priceless part of their Christmas experience.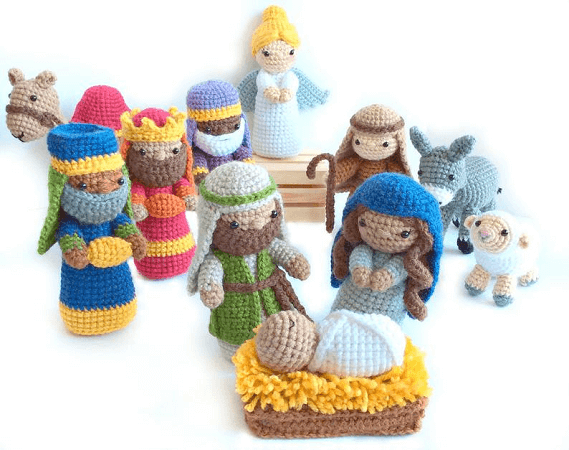 Get the Pattern by Crochet To Play here
6. Free Crochet Nativity Set Pattern by Red Heart
Make your own Jesus, Mary, and Joseph this year with this Free Crochet Nativity Set Pattern. It's an intermediate pattern that will add the perfect homemade Christmas touch to your holiday decor.

Crochet this Christmas decor pattern for yourself or give it as a special gift to your church. Either way, this set is sure to become a precious heirloom over the years.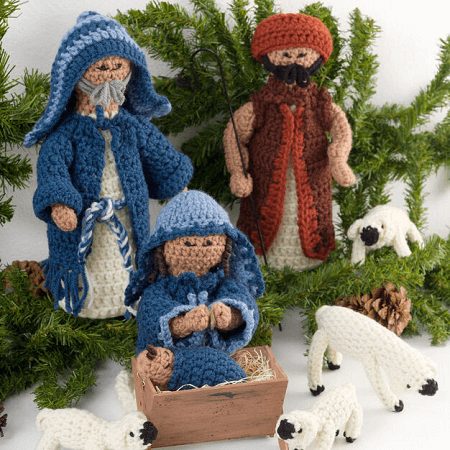 Get the Pattern here
7. Bethlehem Wreath Crochet Nativity Pattern by Lau Loves Crochet
This Bethlehem Nativity Wreath Crochet Pattern includes the instructions to make Mary, Joseph, and all of the other decorations to attach to the wreath, as well as how to make the wreath cover itself (and to easily adjust the sizing of it for whatever sized wreath base or weight yarn you are using).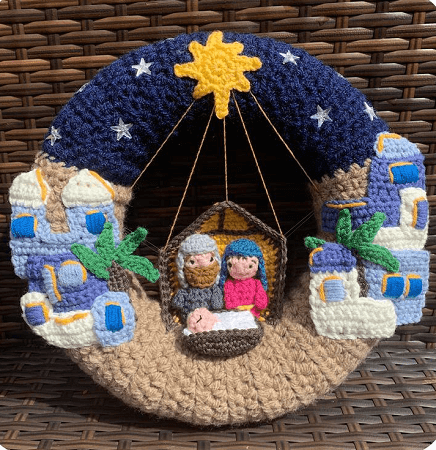 Get the Pattern by Lau Loves Crochet here
8. Crochet Nativity Set Pattern by Amour Fou Crochet
This cute, soft Nativity Set is perfect for curious little hands but has a chic design that makes it a lovely addition to your holiday decor. Make and gift for a precious handmade treasure and heirloom!

If crocheted with a 3.00 mm hook, your finished dolls should measure more or less like this: Virgin Mary: 25 cm, Baby Jesus: 10 cm, and St Joseph: 26 cm.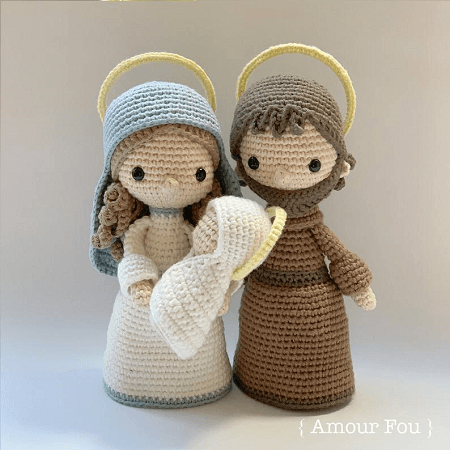 Get the Pattern by Amour Fou Crochet here
9. Complete Crochet Nativity Scene Pattern by Amigurumisnl
Now you can make a nativity set in its entirety. The set includes Mary, Joseph, and Jesus, donkey and ox, shepherds with sheep, angels, three kings, camels, and palm trees.

The finished measurements of the figures are approx 13 cm/ 5.1 " high, made with a hook size of 2.5. It's up to you what colors you choose, and whether to accessorise with jewels and embellishments.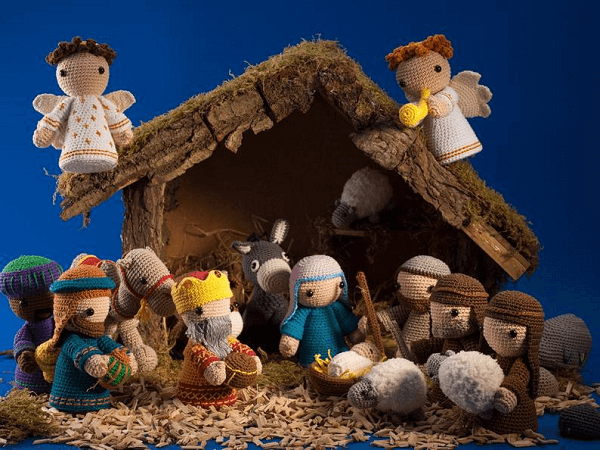 Get the Pattern by Amigurumisnl here
10. Free Crochet Nativity Pattern Set by Gourmet Crochet
This Christmas crochet nativity pattern free set will test your amigurumi skills, but with a step by step instructions, you will be guided by the heavens to complete the amigurumi nativity crochet pattern.
The best part? The nativity figures are 6 inches tall and the animals and 4 inches, so they are big enough to become a festive mantle piece.
Tis the season to be jolly, la la la la la la la la la . Christmas, was there ever a better time of the year?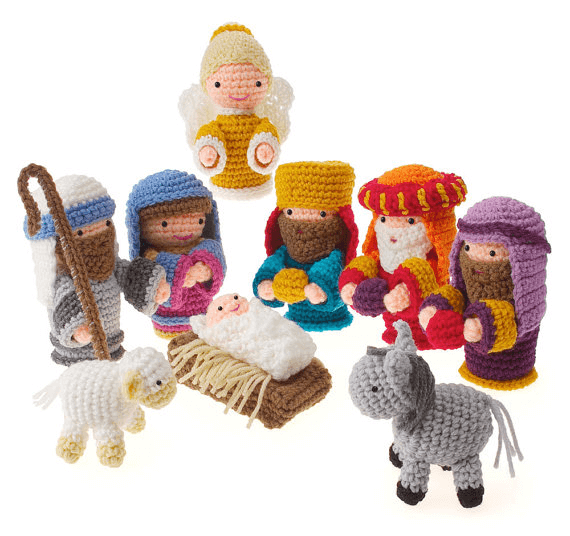 Christmas is a time where we give gifts to our loved ones. To most, it is the season of giving to the less fortunate. Homes are filled with Christmas decorations. Crochet festive sweaters are a common in most households too.
This amigurumi nativity crochet pattern free set is the cutest Christmas-inspired doll set you will ever see anywhere. I just couldn't resist the sheer beauty of the crochet nativity set pattern the first time I saw it. I had to try it myself.
Materials Needed for Crochet Nativity Set Pattern

Worsted weight yarn in colors specified in each pattern, or colors of choice
F or G crochet hook
3/8" half-ball shank buttons or other eyes as desired
Tapestry needle
Sewing needle and thread for attaching eyes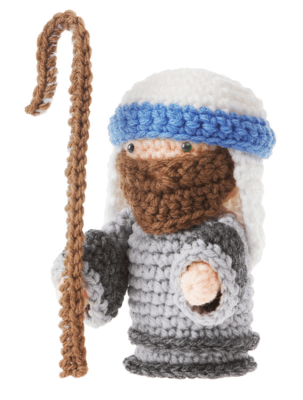 Christmas C
rochet Nativity Set

Figure Sizes
The size of the finished standing figures is about six inches tall.
The animals are three and a half inches to four inches tall.
While the baby in the manger is two and a half inches by four inches.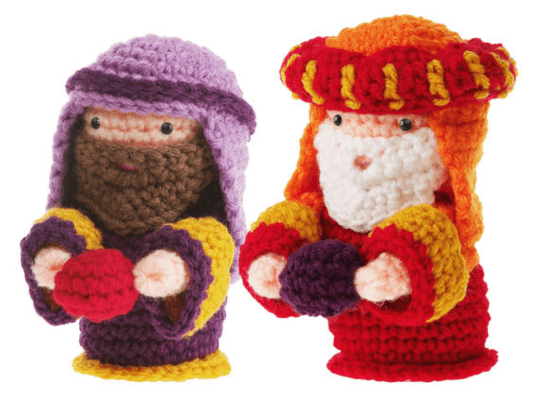 The Christmas crochet nativity pattern depicts the birth of baby Jesus as described in the bible. The entire crochet nativity pattern includes stuffed figures of Mary, Joseph, baby Jesus, angel, the three wise men, and a couple of animals.
The crochet nativity pattern free set would make for a lovely holiday gift for children and adults alike.
Instead of your regular, run of the mill Advent Calendar, celebrate the Christmas holidays with a beautiful little manger scene in amigurumi styled figures.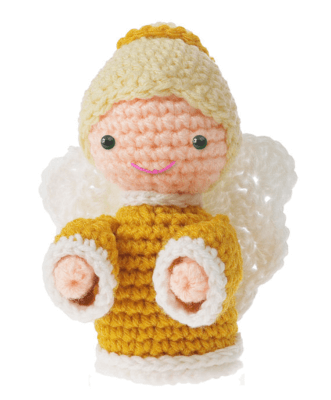 Intermediate To Advanced Amigurumi Set
The skill level necessary to tackle this crochet nativity pattern is intermediate to advanced crocheter. Sorry rookies, you'll have to sit this one out.
The Christmas amigurumi nativity crochet pattern free set is made with the finest quality worsted-weight yarn. I think the finished figures look absolutely phenomenal.
Not only do I think you will enjoy making this crochet nativity set, I am absolutely certain you'll love getting this set out every Christmas and sharing it with your family and friends.
This crochet nativity pattern free set is available for download in PDF format upon purchase. The Christmas nativity scene pattern is written in concise English, using US crocheting terms.
I have to admit you will need to reference the PDF now and then but trust me, it will be well worth it. Once you're done, you will appreciate how beautiful the stuffed figures look.
Perfect For The Christmas Mantle Piece
You might even surprise yourself with this crochet nativity set. The amigurumi nativity crochet pattern free set will look smashing placed beneath your beloved Christmas tree or at a different space where the set won't compete for attention with anything else.
This Christmas, why not deviate from the norm and settle for this pristine crochet nativity set? I highly recommend this amigurumi nativity crochet pattern free to anyone seeking a new twist to the Christmas festivities.
Get the Amigurumi Nativity Crochet Pattern Here
Put some magic back into your home this coming Christmas holiday with these beautiful crochet nativity set patterns!
These nativity sets are a work of art! So once you're done making your own, please do share some pictures of them on our Facebook Page!
Check out these Christmas Elf patterns, Christmas trees, and Christmas stocking patterns.
Here are our Favorite Crochet Christmas Pattern Lists
Have fun making your favorite crochet nativity set patterns! Merry Christmas!