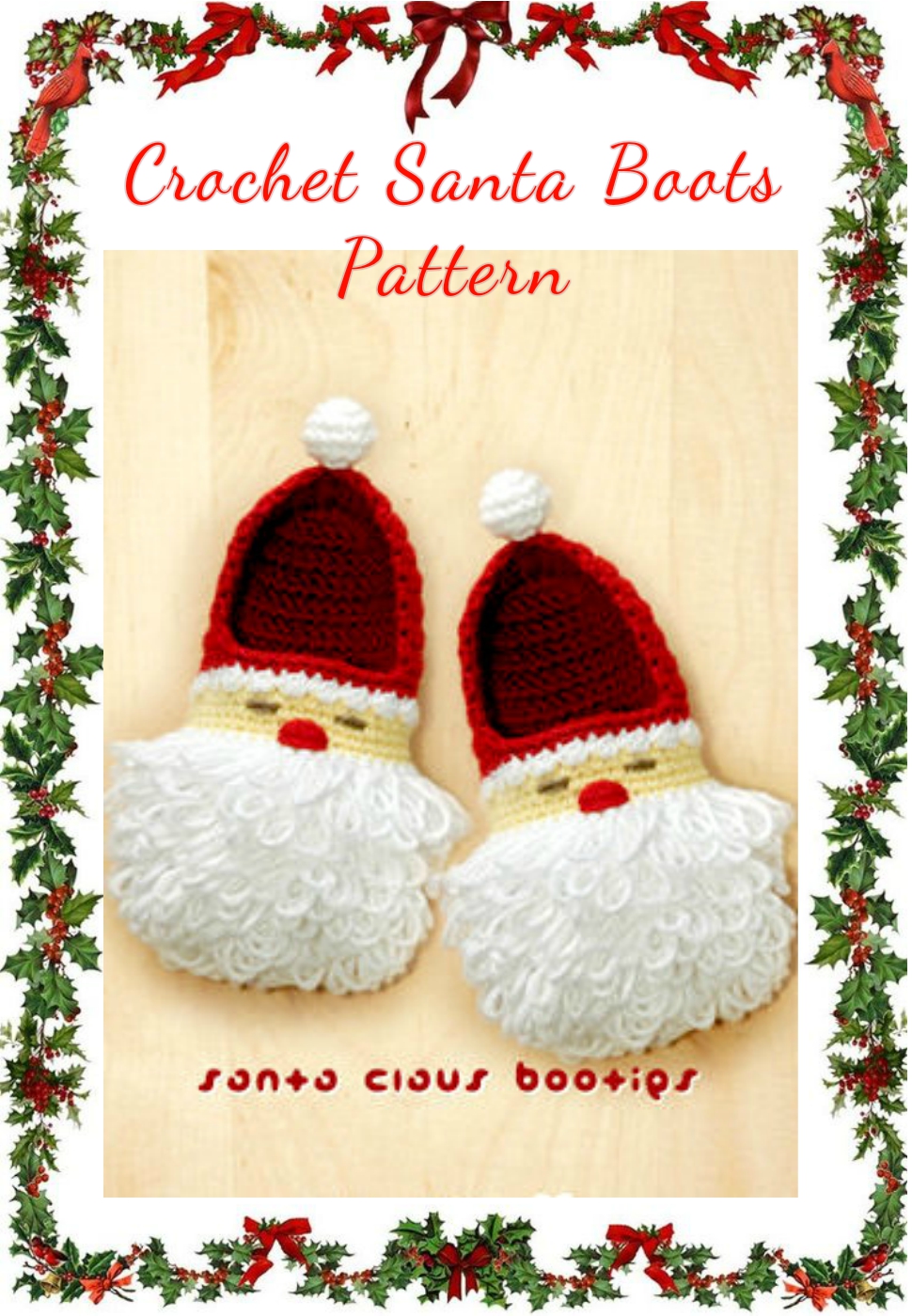 Crochet Santa Boots
There are 12 days of Christmas, and on the first day, I got crochet Santa boots. The cutest little festive booties you will ever lay your eyes on. Long story short I didn't take them off for the remaining 11 days.
They are stunning, to say the least. It's like having tiny Santa's on your feet. They are not only beautiful to look at, but they will also keep your feet nice and toasty during those cold winter nights.
And trust me the crochet Santa boots will definitely get you in the festive mood when Christmas comes around again. So what materials do you need to create these little Santa helpers?
Crochet Santa Boots Materials
Worsted weight yarn in red. The creator used Lion Brand, Vanna's Choice.
Bulky weight yarn in white.
Worsted weight yarn in yellow
Light worsted weight yarn in grey or black
Size H Crochet Hook
Easy To Follow Tutorial And PDF
The beauty of it all is not even the cute Santa boots that you will make; it's the fact that the crochet Santa boots pattern is as easy as one two three.
The pdf's and the tutorials are instructive and easy to follow, written in simple English. Coupled with illustrations, so you are guaranteed to get the results that you expect. With six pages of detailed instructions, abbreviation and symbol key and chart symbol diagrams there is no way you can go wrong.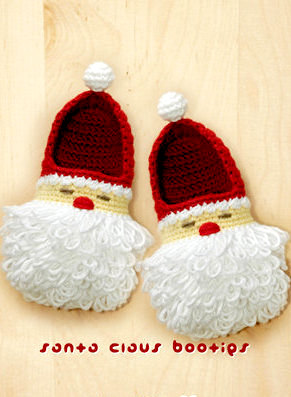 The Perfect Pre-Christmas Present
With Christmas a few months away you have more than enough time to become an expert Santa's little helper.
You can give the Santa boots out as a present to your kids and your better half for this Christmas. Try out different Christmas colors to give them a unique feel. You will drive your family absolutely nuts with the crochet Santa boots.
Try laying them out as decorative pieces this Christmas or hang them up instead of the usual Christmas stockings. When you hold that annual Christmas party, they are bound to be the talk pieces of the night. The crochet Santa boots are just the thing to set the mood this coming festive season.
Crochet Santa Boots Various Sizes – Everyone Can Join In On The Fun
The Santa boots crochet pattern also comes in specifications for various sizes, so no one gets left out of the fun. It also comes with a set of festive crochet patterns which includes crochet elf boots which I'm sure your kids will love.
It is a nice way to bring the family together. You can involve them in the process of making the Santa boots, a sure way to spend time with them doing an activity that they will love.
So to conclude, the crochet Santa boots pattern is the pattern for the season. It is the season when the pine trees fill our homes, nutmegs in our cups and mistletoes hanging overhead.
It is the season of enchantment, and the crochet Santa boots are the magic that brings it all together. So what are you waiting for? Go get this pattern now, and you will be ready with the Christmas spirit when the time comes around again.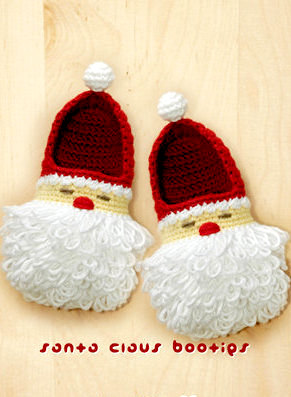 Get The Santa Boots Crochet Pattern Here
More Christmas Crochet Patterns