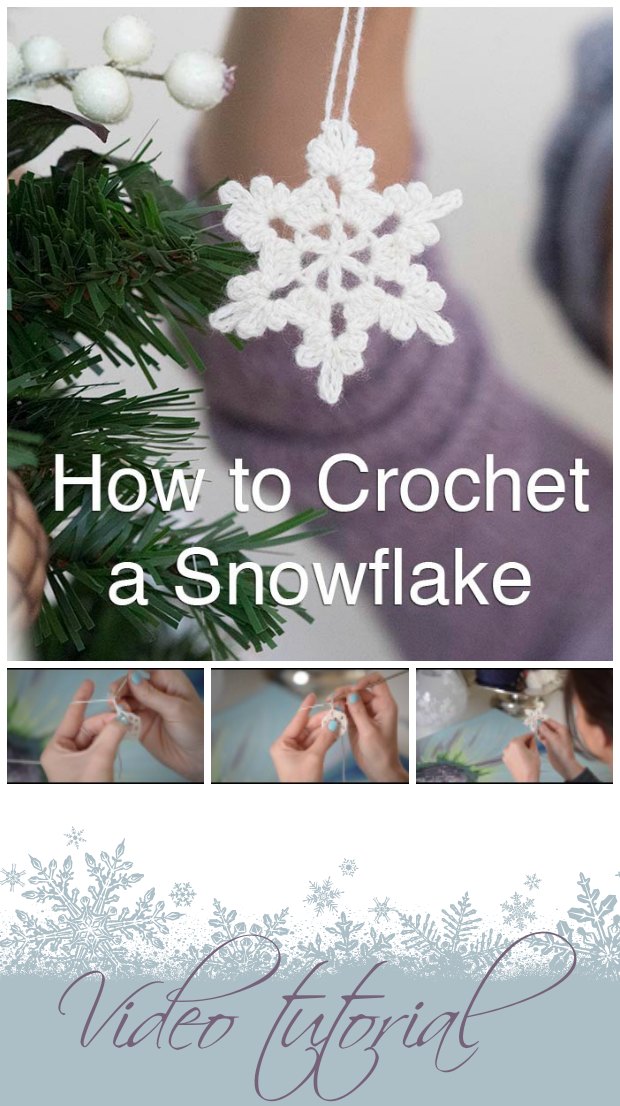 Snowflake Pattern Crochet Tutorial Video
The snowflake pattern articles have been really popular, so when we see what you love, we try to provide more. We've scoured the web to try to find snowflake videos and here's another we think you'll like. This snowflake is nice and easy to do, even beginners could give this a try and get good results.
There is also a nice demonstration at the end about blocking. Showing the difference between the un-blocked and the finished snowflake. Do take the time to block your finished crochet snowflake. It won't take long, you can just use a piece of corrugated cardboard as shown in this example (no special equipment needed), and it's going to look so much nicer.
To stiffen your snowflake, use a mix of white glue and water, and you can even add a little sparkle with some glitter too.
When you've finished this one, don't forget to check out the earlier video and the full article with all of those beautiful snowflake crochet patterns. Enjoy!