Are you new to crochet? If so, there are a few basic stitches that are an absolute must know! The crochet double stitch is one such stitch.
Double crochet is used in many patterns and is one you'll need to know. Every crochet stitch creates a slightly different look and double crochet is no different.
Our written tutorial and link for a video tutorial will show you everything you need to know about the all important double stitch crochet!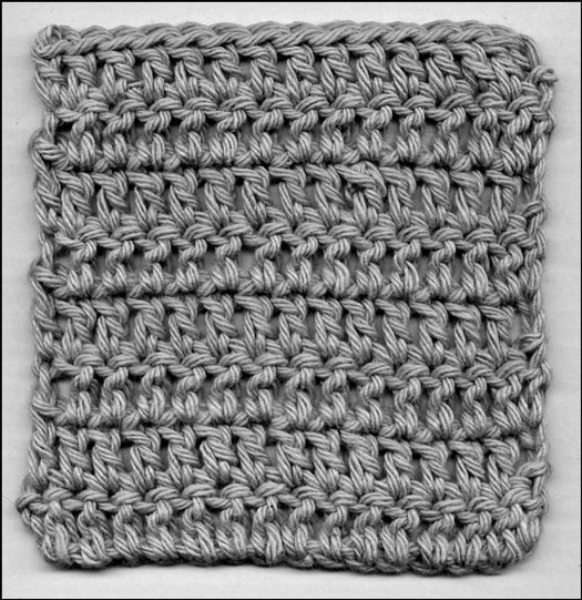 Written Double Stitch Crochet Tutorial
Double crochet is easy to learn. The basic techniques needed are chain stitch and yarn over!
Step 1: Crochet a foundation chain. The foundation chain can be any number you choose PLUS 2 additional stitches.
Step 2: YARN OVER and insert your hook into the THIRD chain stitch from your hook.
Step 3: YARN OVER and pull the yarn through the chain stitch you're already working in–this should create THREE loops on your hook.
Step 4: YARN OVER. Pull the yarn through the FIRST TWO loops on your hook. You should now have TWO loops on your hook.
Step 5: YARN OVER. This time you will pull the yarn through both loops on your hook. You should now have ONLY ONE loop.
Step 6: Continue with steps 2 through 5 in each chain stitch to finish the row.
Step 7: At the end of the row (and each following row), chain THREE. This is known as your turning chain.
Double Crochet Stitch Video Tutorial
Patterns to Use the Double Crochet Stitch
This stitch is great for just about anything! Often it is used to create more elaborate stitches as well as being used all on its own in patterns.
Check out the Iris Stitch Tutorial that uses the double crochet stitch.
Or the lovely Suzette Stitch Tutorial!
This crochet headband pattern uses double crochet and another new stitch, treble crochet!
Another must know for anyone that crochets, is the granny square. Check out this tutorial for the Classic Granny Square using the double crochet stitch.
There are a number crochet stitches. Aren't you curious which is the fastest? Find the answer here.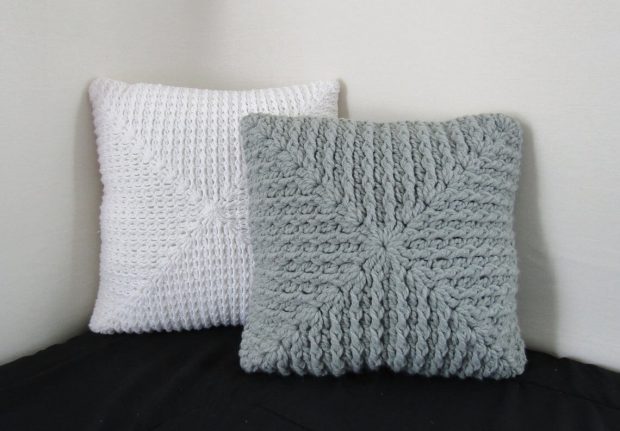 Crochet Double Stitch Tutorial Conclusion
Hope you have enjoyed learning the double crochet stitch. Be sure to post the patterns you make to our Facebook page.
Check out all of our crochet stitch tutorials here.
Happy crocheting with your new crochet double stitch!