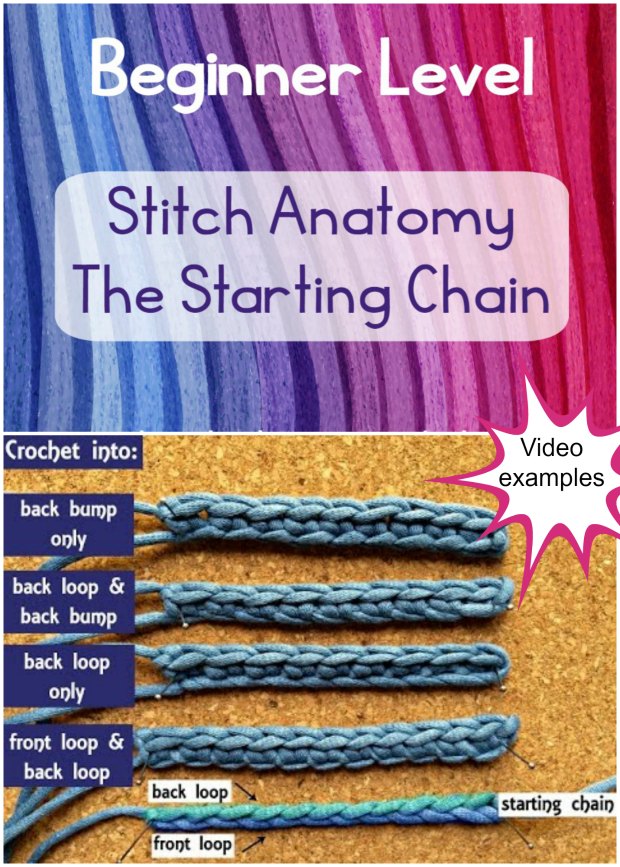 Crochet Starting Chain The Complete Guide
This crochet starting chain is complete guide is at the very beginning of crocheting. Not everyone who visits our site can already crochet.
Many are just feeling curious, or inspired by what they see and are thinking of giving crochet a try. So today we'll be looking at the very first stitch you learn in crochet – the chain.
The chain stitch is used to form the first row, but doesn't usually count as the first row of stitches because it only forms the foundation upon which your decorative stitches are made.
Check out the first video below where you'll learn about how to hold your hook and yarn, how to make a slip knot and some simple chain stitches. Remember – tension is very important.
Remember – tension is very important. If you pull your first row of stitches too tight, then you'll end up with a mis-shaped piece at the end where the end is wider than the beginning.
Follow the tips in the video to create the perfect starting chain.
Here is how to avoid twists in your crochet starting chain
Crochet Starting Chain What's Next
So now you have created your starting chain, there are several ways you can work into those stitches. It can be complicated and confusing when you first start out.
Here Rhonda will show you the anatomy of the chain stitch and how you can work into that chain in different ways in order to get a different look or finish to your work.
Determine which is the front loop, which is the back loop and which is the back bump. You will learn when it's advisable to work under 2 loops instead of one. This avoids big stretched out holes in your work.
Then see crocheted examples of how each one looks – fascinating to see how it can change the finish on your crochet.
Next steps in crochet…
If you are looking to learn how to crochet and get started, we recommend the excellent class "Crochet Basics and Beyond" with Kim Werker. It would also benefit you to learn crochet abbreviations as well as what frogging yarn means as you will surely encounter them in your crocheting journey.
You'll learn everything you need to know to get started. With a variety of crochet stitches, how to read patterns, and get started on your first stunning crochet projects.