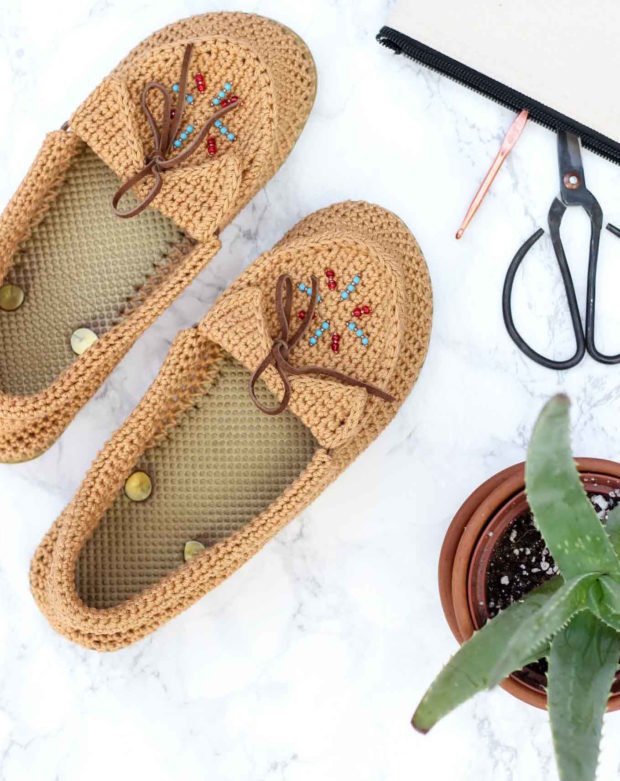 Crochet Shoes Moccasins with Flip Flop Soles
Looking for a new pair of crochet shoe pattern? Try making your very own trendy pair of moccasins. Using flip flops as the soles they are super comfy, you won't want to take them off!
You can customize the size to suit you. And try changing up the colors, leather and beading for a personalized finish.
Skill Level: Intermediate
Yarn Weight: 4-Ply | Fingering, DK | 8-Ply, Worsted | 10-Ply
Suggested Materials: Lion Brand 24/7 Cotton
Clover Soft Touch Crochet Hook (13cm)
If you love crocheting footwears so much, don't miss our Crochet Converse Slippers, 25 Crochet Barefoot Sandals, and 21 Crochet Sandal Patterns.