Knowing how to make a magic ring is an essential skill you need to know if you are a crocheter. There are countless patterns that begin with a magic ring. To learn how to make a ring, read down further to find our free crochet magic ring tutorial.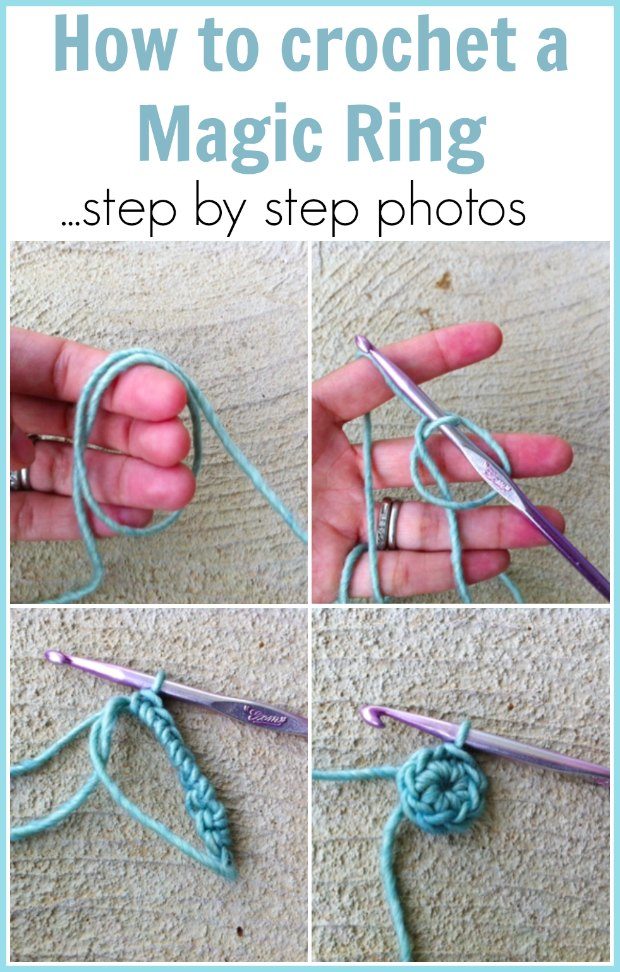 What is a Crochet Magic Ring?
A crochet magic ring is a technique used to start crocheting in the round. The first round is an adjustable loop that is pulled tightly. It is a technique that is often used when crocheting magic ring amigurumi toys.
If you have created a crochet magic ring before, you know that it takes practice. If you are new, do not get discouraged the first time you make one. The process can be frustrating, but once you learn how to crochet a magic ring, you will see how important the technique is.
The purpose of the magic ring crochet pattern is to begin with a loose ring of yarn. Then crochet in your starting stitches for the first row. After you have crocheted the first row, you pull the string tight. This will tighten up the ring and hide the centre hole.
What are Crochet Magic Rings Used for?
Any design that grows in a round pattern uses the magic ring crochet pattern.
Some of these patterns may include:
HOW TO CROCHET A MAGIC RING
Magic Ring Crochet Tutorial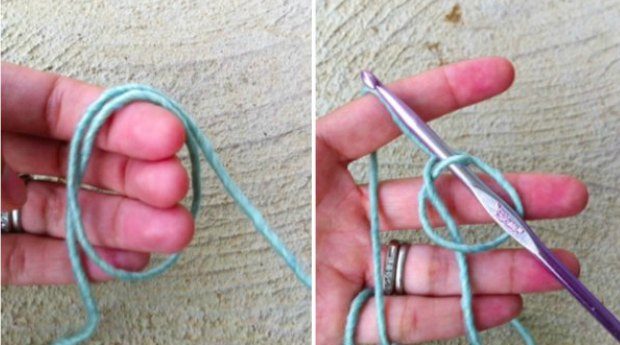 1. Begin by wrapping the yarn around the palm side of your middle and index fingers. Cross it over once on the back of your fingers creating an X.
2. Hold the yarn in place with your ring finger.
3. Working on the tops of your finger, insert your crochet hook under the bottom yarn.
4. Grab the top yarn with the hook and pull it through and twist the hook once.
5. Take the hook and hook the top yarn that is being held in place by your ring finger.
6. Pull it through the loop you created by twisting the hook in step 4. This creates a slip knot.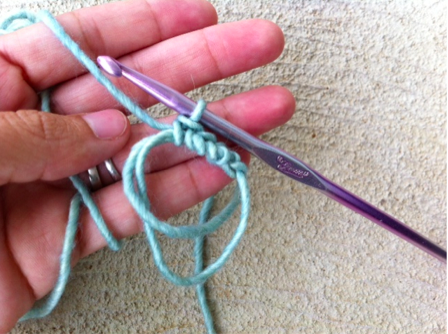 7. Remove the yarn from your fingers.
8. Insert your hook into the loop created by your fingers. The first row of crochet stitches will be worked over this loop and the tail.
9. Yarn over the working yarn and bring the hook back out of the finger loop. You will now have two loops on your hook.
10. Yarn over the working yarn and pull through both hoops.
11. Repeat steps 8-10 until you have enough stitches per the pattern's instructions.
12. Once you have the desired number of stitches, secure the stitches on one hand, and pull the tail with your other hand to create the ring.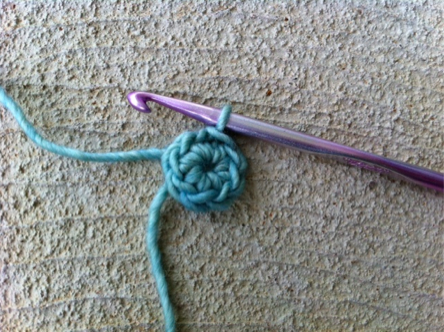 NOTES:
For a crochet pattern that begins with a round of single crochet, make 1 chain.
For a crochet pattern that begins with a round of half double crochet, make 2 chains.
For a crochet pattern that begins with a round of double crochet stitches, make 3 chains.
Practice Making Your Crochet Magic Rings.
If you are always finding patterns that require a magic ring but cannot complete them because you do not know how to make one, start practicing now. Once you make a magic ring a few times, it will become second nature.
When you master the magic ring, you can start working on cute amigurumi dolls and fun sun hats. Once done, share your finish works on our Facebook Page.
So, what are you waiting for? Do not wait any longer. Pull out your crochet needle and yarn and get to work. Check out our magic ring crochet tutorial and get busy crocheting.
Check out all of our crochet stitch tutorials here.