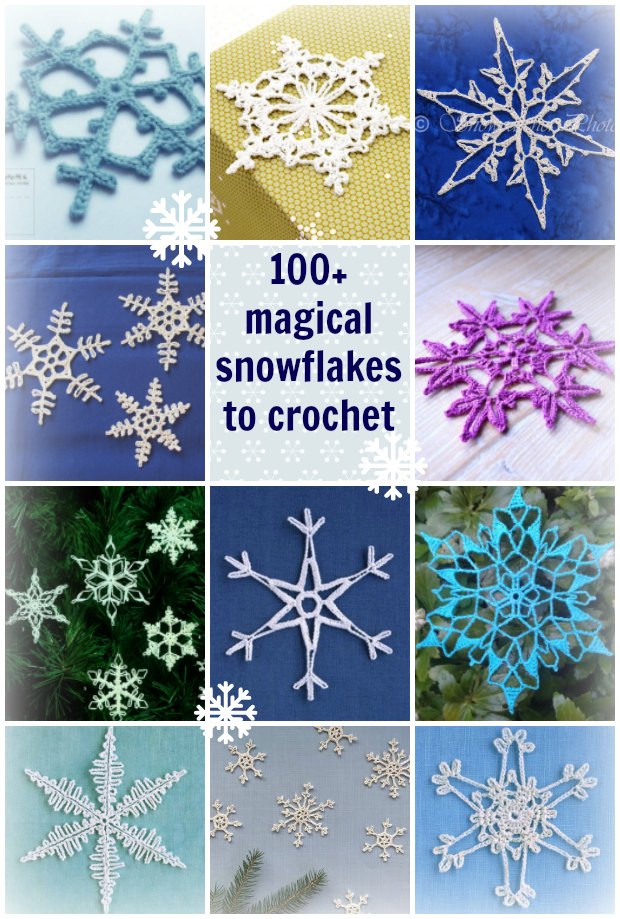 Crochet Snowflake Magical Patterns
These crochet snowflake patterns remind us how beautiful and magical winter can be. Winter is coming for much of the world. In fact, it might already be very snowy where you are. Even if you are in the southern hemisphere or in a tropical area where snow never falls, the snowflake is a traditional symbol for Christmas and the festive season. No two snowflakes are ever the same. These crochet snowflake patterns show just how individual snowflakes are.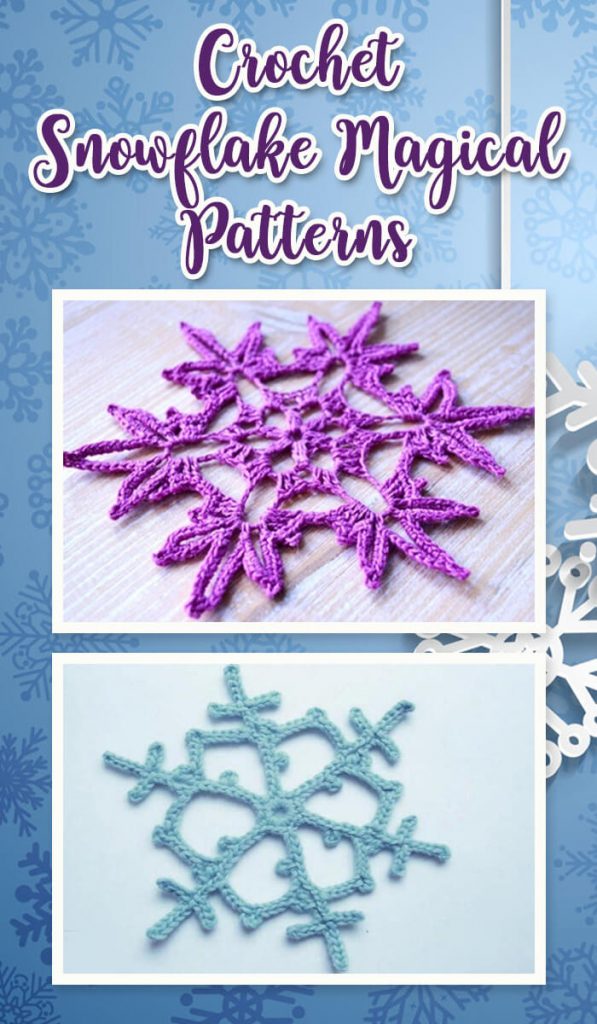 The crochet snowflake patterns can be made into a mobile for a baby's room or as a Christmas decoration. Either way, it will bring a sense of magic and joy into the room. They make amazing ornaments on the Christmas tree, adding a touch of elegance. We think these are just spectacular where ever they are put or for whatever purpose.
We've put together a round-up of great snowflake patterns and projects that we think you'll love. Many of these are actually a combination of different snowflake options all in the same pattern, download, or book so all in, there is a whole blizzard of beautiful and different snowflakes you can crochet. You'll never be short of a crochet project again! But even if you just want to try your hand at one, you'll find single patterns here too.
We've supplied a combination of both free and paid patterns so there is really something here for everyone. Most are blog articles or digital downloads as PDF files or similar, so no matter where you are, you can get instant access and start working right away.
Festive Snowflake Crochet Patterns
What to buy:
You'll need some quality materials to get the very best snowflakes. Look for: