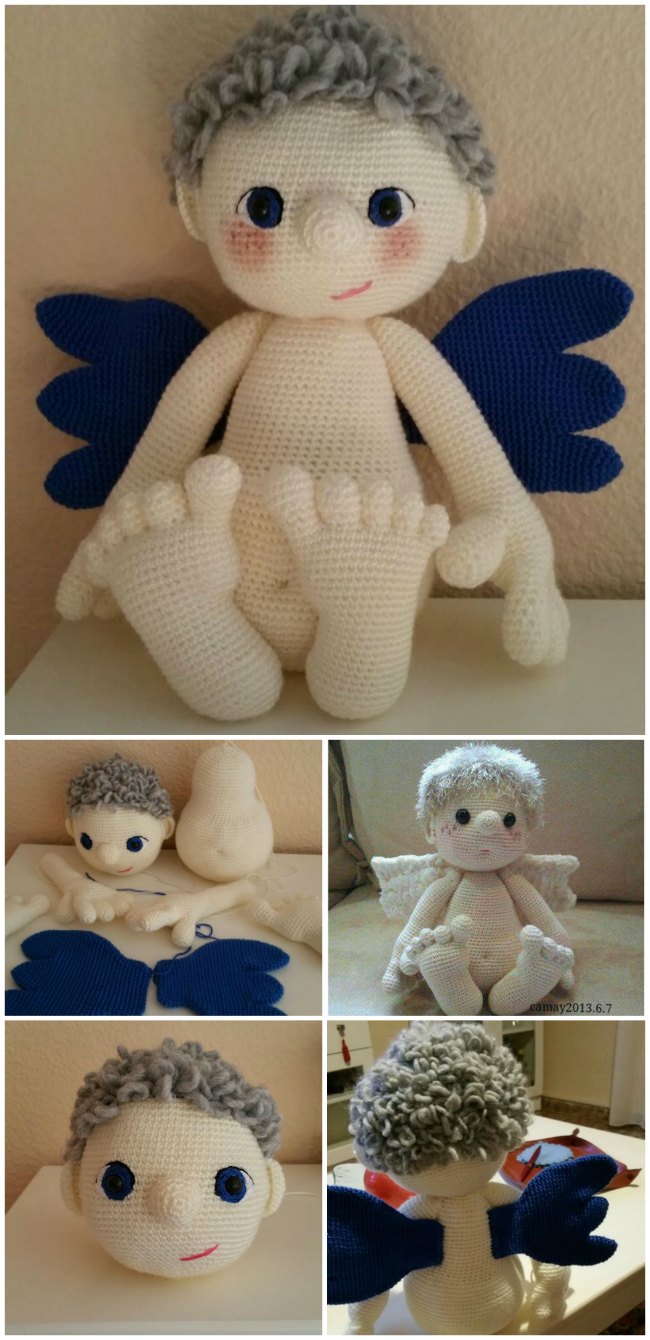 Crochet Angel Gorgeous Amigurumi Pattern
This crochet Angel is just simply gorgeous. Sometimes you come across a crochet pattern or project that just makes you so happy, and this cute angel created a buzz of oohs and ahhs among the Crochet News Team. The pattern is on a blog in Spanish, but use the auto-translate in your browser to convert. The pattern has a Key to convert the terms and abbreviations into English so it would probably take a little bit of preparation to just print out the instructions and then mark up the English abbreviations for the stitches instead of the Spanish – but then you would be ready to go and create your own little piece of Heaven on Earth with this cherub. Still, we think this is an intermediate pattern but well worth the work to create it.
Want to learn more about Amigurumi and how to do it? Check out the free Amigurumi for Beginners Guide to download, or these exciting video classes that we think you'll love.