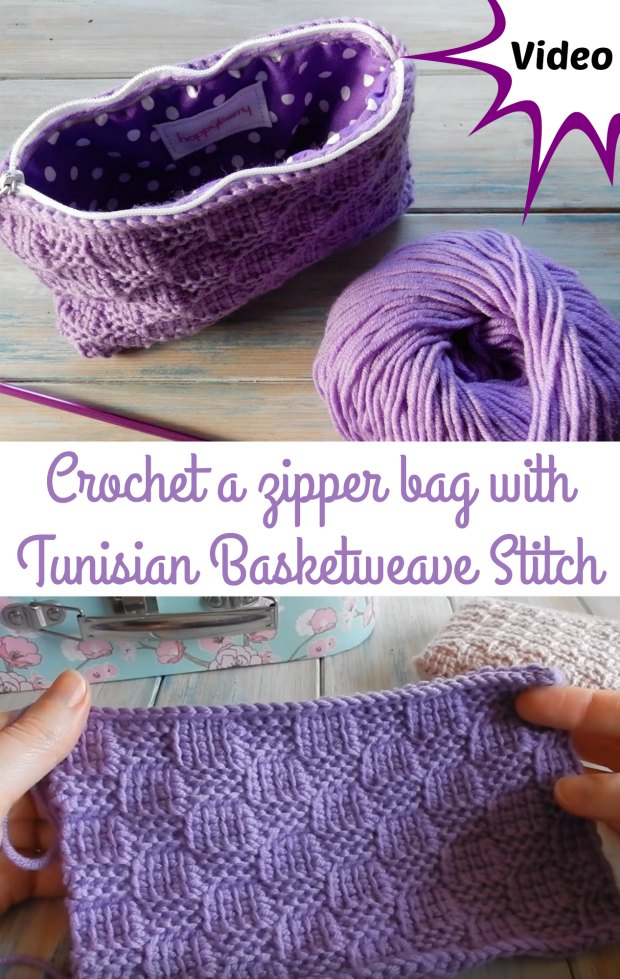 Crochet Zipper Bag Tunisian Pattern
Crochet zipper bag tunisian pattern is a two-for-one tutorial video for you today. Learn a brand new stitch with the Tunisian Basket Weave Stitch and then use your panels to crochet a cute zipper bag with a lining. The video shows you how to complete the new stitch and the bag, step by step. Learn how to crochet in the zip to your bag and add the fabric lining.
Never tried Tunisian Crochet before? Then you might need to invest in a new type of crochet hook, rather like a cross between a crochet hook and a knitting needle, because you'll be keeping stitches on your hook as you work and so you'll need a longer length.
Need supplies?



More Crochet Bag Patterns Here