There are so many crochet stitches, it can be overwhelming. If you are looking for a new technique that is simple to complete, you cannot go wrong with the crochet slip stitch. The crochet slip stitch is very easy to learn, and you can use it by itself to create a wide variety of projects.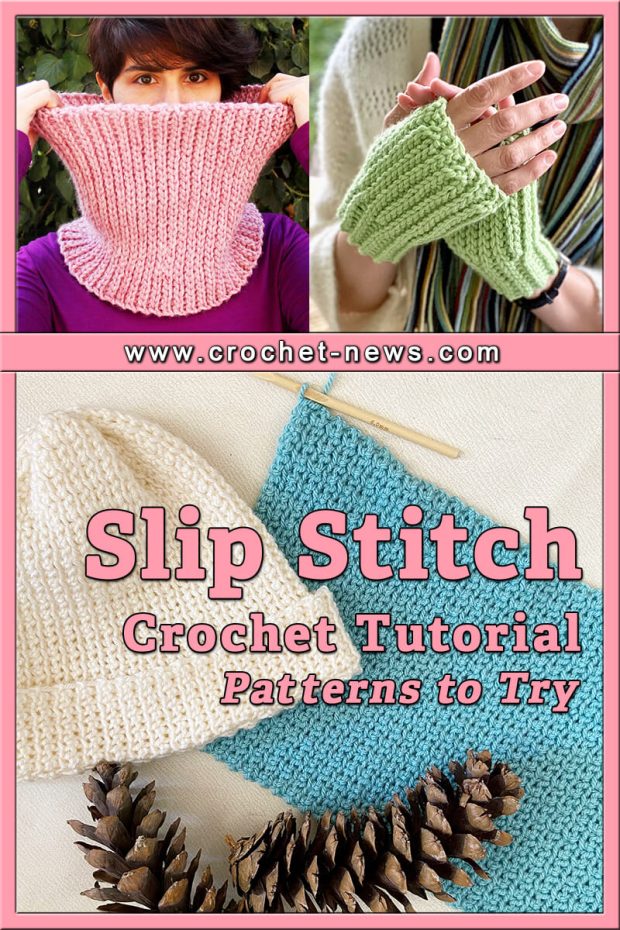 What Is the crochet slip stitch?
The slip stitch is one of the most common stitches used in crochet. It has very little height and creates a thick fabric. It is a small stitch that is often used for joining and shaping. However, the slip stitch can also be used by itself to create fabric.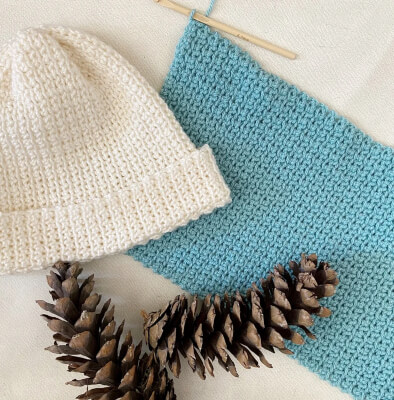 Patterns that Use the crochet slip stitch?
Almost every single crochet pattern uses the slip stitch. The stitch is often used when turning or starting projects. Below are some common projects you can make just using the slip stitch.
Coasters
Scarves
Cowls
Headbands
Gloves
…and More
Learning the Basics of the Crochet Slip Stitch
The slip stitch is the easiest stitch you can learn. It is ideal for beginners just getting started in crochet.
Crochet Slip Stitch Tutorial:
1. Create a slip knot.
2. Yarn over and pull through.
3. Continue yarning over and pulling through until you reach your desired length.
4. Turn your work.
5. Insert your hook into the stitch as indicated on the pattern.
6. Yarn over and pull through all loops, leaving one loop on your hook.
7. Repeat steps 5-6 until you reach the end.
10 Patterns that Use the Crochet Slip Stitch
It does not get any easier than the crochet slip stitch. If you are ready to practice the stitch and show off your newfound skill, work up one of these slip stitch crochet patterns.
1. Slip Stitch Crochet Coasters Pattern by CozyStarsCrochet
If you are brand new to the crochet slip stitch technique, this coaster pattern would be a great first project. The finished pieces are small, simple, thick, and perfect for your morning cup of coffee.
The crochet slip stitch pattern is written in English and uses US terms for the stitches. You will need worsted weight yarn (4), a 5.5 mm crochet hook, scissors, and a yarn needle.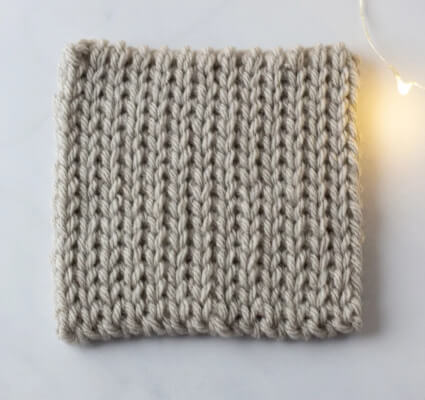 Find the Pattern by CozyStarsCrochet HERE
2. Beginner Twist Headbands Crochet Slip Stitch Pattern by Daisy Farm Crafts
Nobody will believe you made these headbands using the crochet slip stitch. They look like a professional project you can find in a store.
This free crochet pattern includes written instructions and a video tutorial. There are sizing notes for preemie to large adult.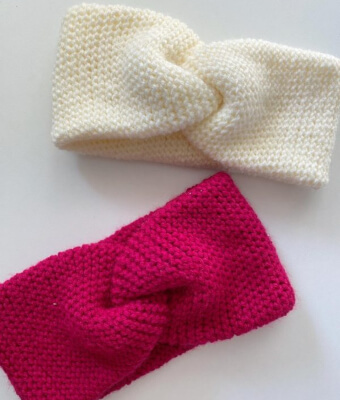 Find the Pattern by Daisy Farm Crafts HERE
3. Crochet Slip Stitch Cowl Pattern by TurtleWhickyCrochet
Crochet this simple cowl in no time. It is a very easy pattern to follow. The finished product will look as though it was knit.
The download includes 4 pages and a video tutorial link. You will need 2 skeins of Aran weight yarn, a 10 mm crochet hook, a 6 mm crochet hook, a yarn needle, and scissors. The cowl is worked in rows and then joined sides together. You can change the size by adding or removing chains.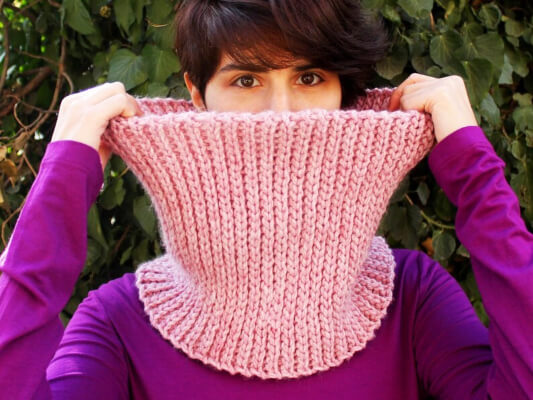 Find the Pattern by TurtleWhickyCrochet HERE
4. Crochet Slip Stitch Girls Headband Pattern by TCDesignsUK
Are you looking for the last-minute stocking stuffer or gift? This headband works up quickly using the crochet slip stitch.
To make the headband you will need to know slip stitch and picot stitch. The small sizes start at about 1 inch (2.54 cm) wide. Larger sizes will measure about 2 inches (5.08 cm) wide. The pattern is written in UK terms.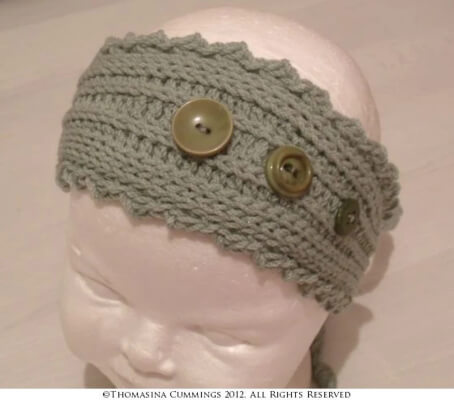 Find the Pattern by TCDesignsUK HERE
5. Crochet Hat PURLY in Slip Stitch Pattern by Petozi
Warm and stretchy, this hat will become your favourite winter accessory. It is stylish without being overly slouchy.
The pattern calls for worst weight wool or double layered 6-ply sock yarn. It is easy to adjust the size of the hat since it starts with the cuff worked sideways. The pattern is available in English and German.
Find the Pattern by Petozi HERE
6. Crochet Slip Stitch Beanie Pattern by HanJanCrochet
Crocheting a beanie has never been easier. It is the ideal pattern for beginners. The hat is made from one simple rectangle of fabric.
The PDF crochet slip stitch pattern contains sizes preemie, newborn, 0-6 months, 6-12 months, 1-3 years, 3-5 years, 6-10 years, teen/small adult, medium adult, and large adult. It is written using both UK and US crochet terms.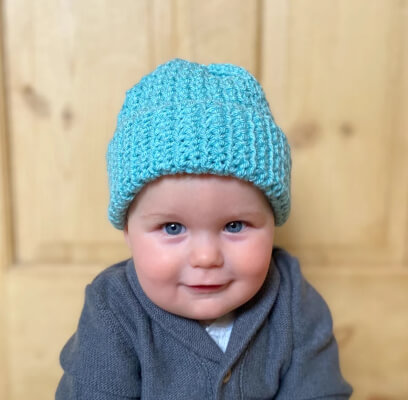 Get the Pattern by HanJanCrochet HERE
7. Eva's Ribs Scarf Slip Stitch Crochet Pattern by Vashti Braha
The Eva's Rib Scarf looks as though it was made using the stockinette or 1X1 knitted rib stitch. But it uses the super simple crochet slip stitch. The stitch creates a luxuriantly stretchy, ribbed scarf.
This crochet slip stitch pattern is worked in the back loop using a larger-than usually suggested crochet hook. It works up extremely fast.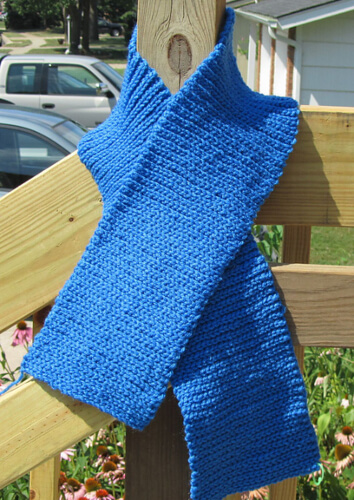 Find the Pattern by Vashti Braha HERE
8. Halfmitts Easy Crochet Fingerless Gloves Pattern by MakewayCreativeCo
Crochet a pair of these fingerless gloves in as little as 2 hours. The gloves are perfect for airconditioned offices or fall weather.
This simple pattern uses crochet slip stitches and short rows. The pattern contains instructions for three sizes. It also explains how to extend the sizing.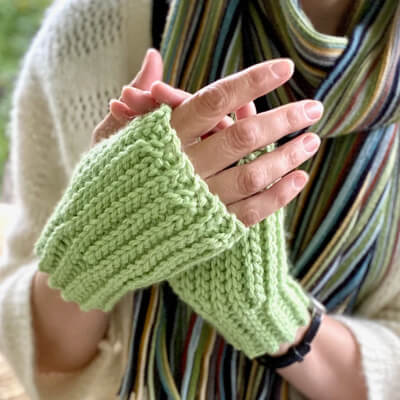 Find the Pattern by MakewayCreativeCo HERE
9. Whisper Waves Fingerless Lace Mittens Slip Stitch Crochet Pattern by Petozi
The Whisper Waves mittens are stylish and easy to make. The lacy cuffs have beautiful diagonal stripes. You can use a solid or self-colouring 4 ply sock yarn.
Included are written instructions, a photo tutorial, and a crochet chart. You can make the mitts with or without the thumb hole.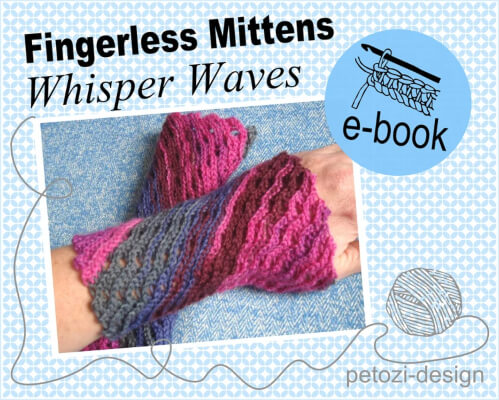 Find the Pattern by Petozi HERE
10. Easy Crochet Mittens Pattern by TurtleWhickyCrochet
Make these warm mittens using the crochet slip stitch. The gloves are super cute, and they make great gifts.
The PDF download includes 6 pages of detailed instructions with pictures. You also get a link to a step-by-step video tutorial. The pattern will create a size woman's medium. But the pattern can be adjusted by increasing or decreasing the number of chains.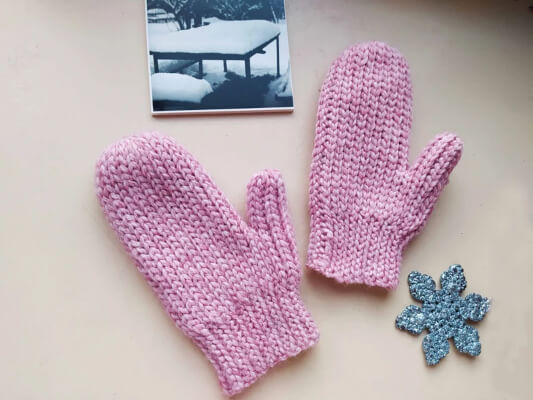 Find the Pattern by TurtleWhickyCrochet HERE
Are you looking for a super easy and relaxing project to work on? Check out our list of crochet slip stitch patterns.
Crocheting should be fun and enjoyable. If you are tired of working on time-consuming projects that require knowledge of several different stitches, work on an easy and quick project. These crochet slip stitch patterns are easy to make, and they work up quickly.
If you have finished a crochet slip pattern share with us your works on our Facebook Page. We'd love to see them.