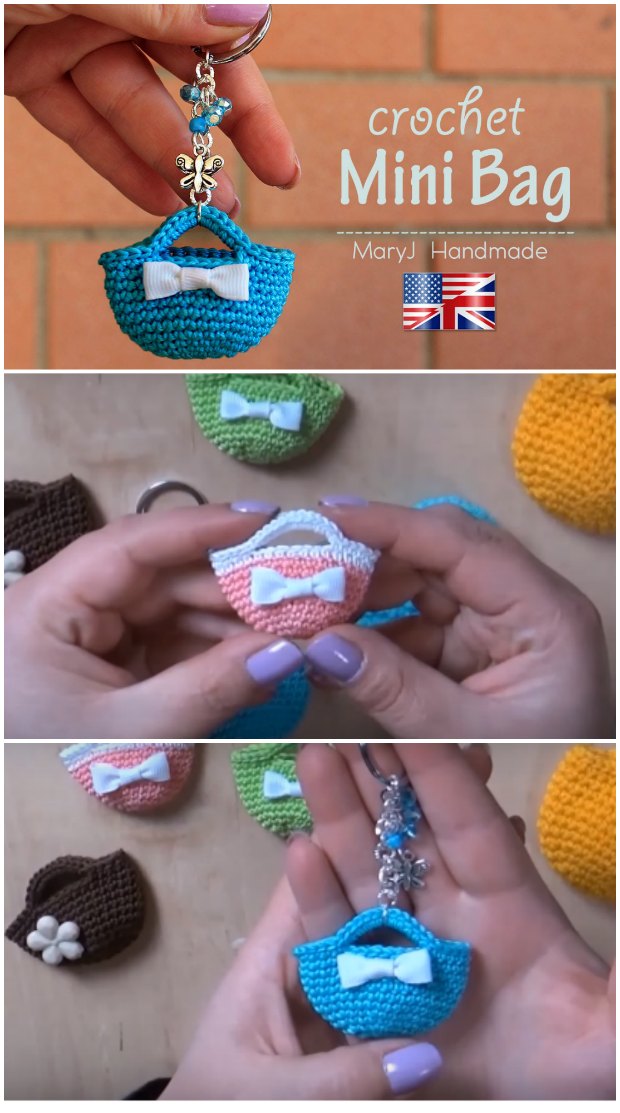 Crochet Keyring Tiny Purse Pattern
The crochet keyring tiny purse pattern is one of those novelty items that you will just adore. I stumbled on the pattern and I had to try it out. Mostly due to the fact that I keep losing my keys but also because they are just so stunning.
Definitely a fun way to while away the afternoon and you also get to use up the pieces of yarn you have left over from your other projects.
I got to make a few crochet key ring tiny purses and they are just so adorable. So now I have a color for each day.
What do you need to make your very cute crochet keyring tiny purses?
Crochet Keyring Materials
Cotton 4 ply yarn of your choice
embroidery thread
fiberfill stuffing
crochet hook
From the list above you can see that you don't need much for the crochet keyring tiny purse pattern especially in terms of yarn. A single yard can make over a dozen crochet keyring tiny purses.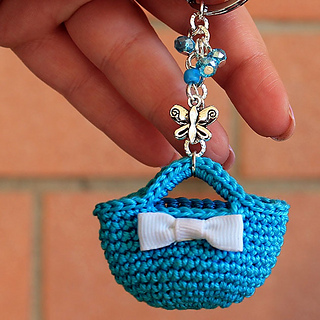 Only A Detailed Video Tutorial
Unfortunately, there is no PDF with instructions for the pattern but there is a very descriptive tutorial.
The directions are very easy to follow and explained in quite concise English so you don't miss any step of the process.
I must say there is a bit of technicality involved in the process because there is some amigurumi stitching included but the crochet keyring tiny purses pattern is pretty straightforward.
So even if you are a beginner if you follow the tutorial to the letter you will end up with very beautiful pieces.
Make Your Closest Friends Favourite Colors
There is definitely a lot of room to play around with the crochet keyring tiny purses pattern. So, don't limit yourself to what you can do with it. There are a million ways you can design your pattern to make the most mesmerizing key rings. Play around with the colors and see what can come about.
There is no way you can do this pattern wrong. You can also add some enhancements to make you crochet key ring tiny purse even more stunning.
For instance, I stuck some gemstones on one of mine and it definitely sparkles. Some beadwork will also make an interesting addition to your pattern.
When it comes to the crochet keyring tiny purses pattern what you imagine is possible so let the magic flow out of you.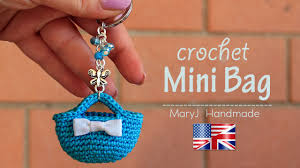 The Perfect Crochet Gift
Give a few pieces out as gifts to family and friends to show your appreciation for them. The best gifts are given of love and nothing shows affection than taking the time to make something special for someone. There so many ways to use your crochet keyring tiny purses not only just as key rings.
Try them out as quaint decorative pieces around your house. They will add a little spice to the ambiance and visitors will definitely notice them. You can also use them to finish off an outfit. Attach one to that hippie belt you wear during the summer, I guarantee you will get a few people talking about it.
So whether for fun or for utility, the crochet key ring tiny purses pattern is one that does not disappoint. I would definitely recommend it as on pattern you should have in your repertoire
Sorry, there are no written instructions for this bag, just a video.