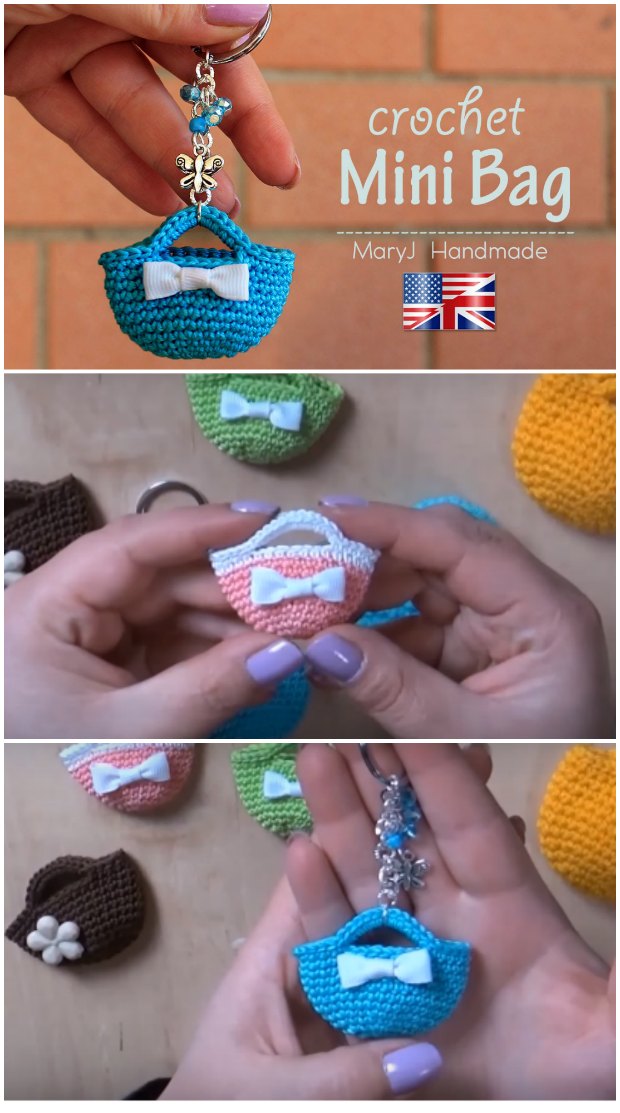 Crochet Keyring Tiny Purse Pattern
This Crochet Keyring Tiny Purse Pattern Is super cute. Sometimes when you only have the tiniest pieces of yarn left from your main crochet projects – what do you do with them?
Here's an idea for a teeny tiny bag that we think you'll want to make right away.
Use it as a dangle and charm on your main bag, use it as a key chain, give it as a gift – whatever you do – make it right away, and make sure to bookmark and pin this post so next time you have some pretty scraps, you can come back and make some more teeny tiny bags.
Sorry, there are no written instructions for this bag, just a video.