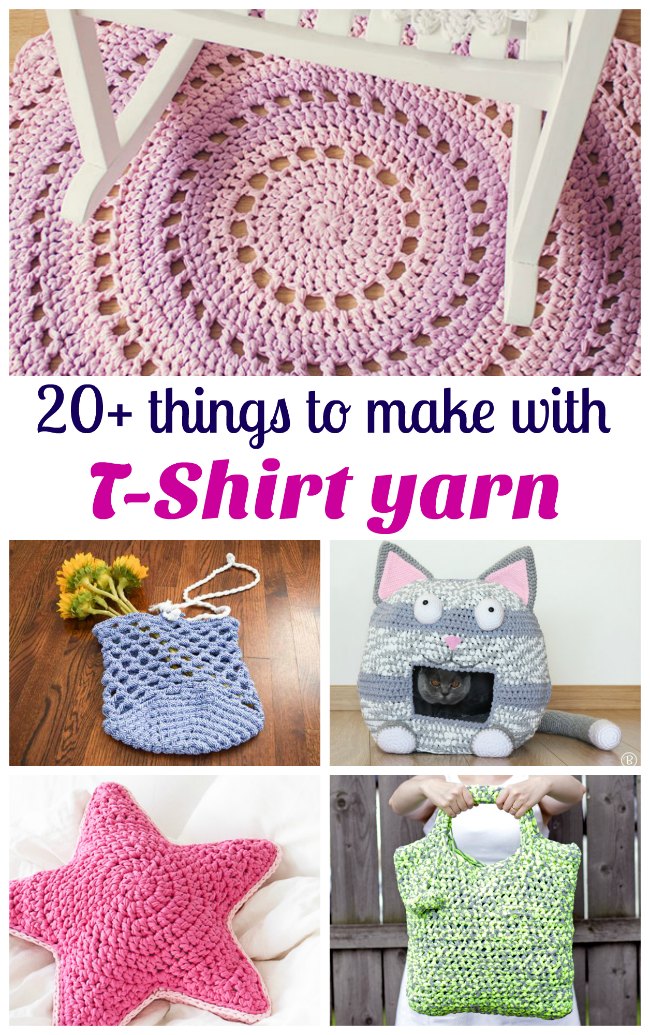 T-Shirt Yarn Projects
T-shirt yarn projects goes with our earlier article with everything that you need to know about using T-Shirt yarn?  Don't miss it.  Go back and check it out here, so you can learn all about this interesting material and how you can use it for crochet projects – and why you should!
There is also a list of some great t-shirt yarn suppliers too. You will never be stuck with trawling around thrift stores to try to find enough t-shirts to cut up.
Get the perfect yarn color and print everytime, including some gorgeous hand dyed varieties too – find suppliers here.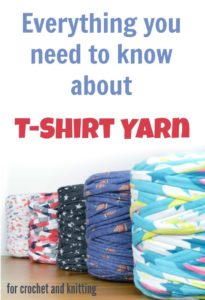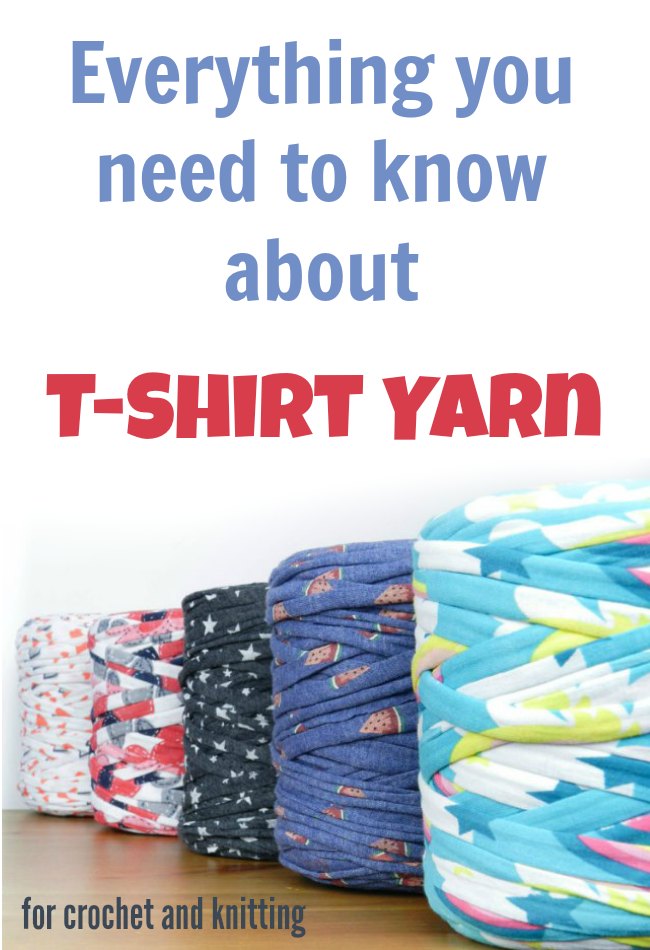 Ideal for beginners, environmentally friendly, available in a huge range of neutrals, colors, solids, patterns and prints, you'll be hooked as soon as you feel it.  Soft, stretchy and strong, it works up quickly to create a wide range of hard wearing projects.
And you can do so much more than crochet with it.  Of course you can knit with it too, but you can also weave it, finger knit it, wind it, cut it, stretch it, wrap it, tie it…I'm sure your imagination can come up with all sorts of ways you can use it.  Here are some inspirations for you to check out.  Don't forget to pin so you can find all these ideas later.
20+ things to make and crochet with T-Shirt Yarn