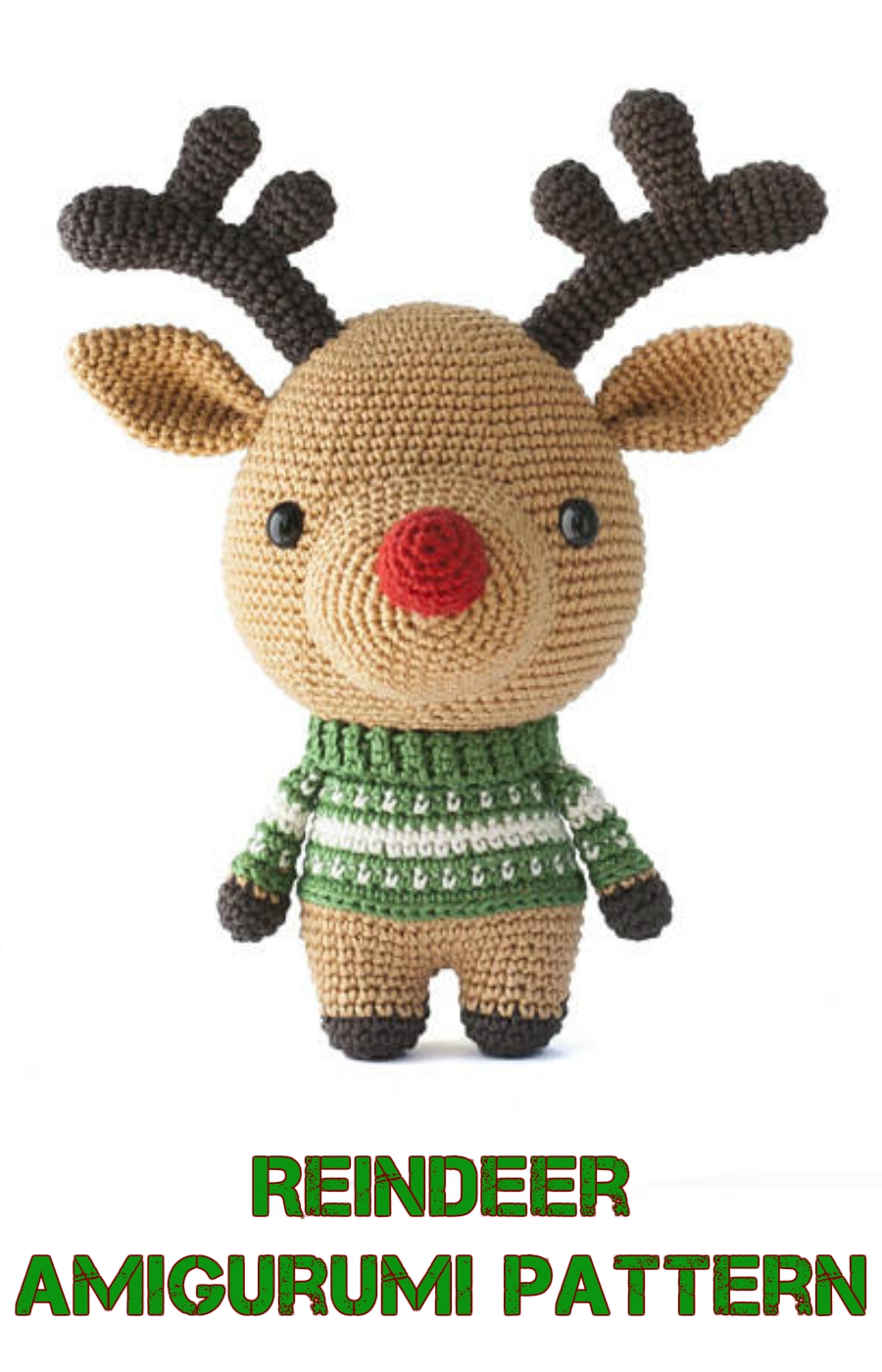 Adorable Reindeer Amigurumi Pattern
Christmas season came and passed, and it was a beautiful time you had with your family. You held a party, and the decorations were spectacular except you didn't get the wow factor you were looking for.
You missed that something to keep the neighbors talking for weeks after. But, this year it's going to be different because you will have the crochet reindeer amigurumi pattern at your disposal.
You get to make Rudolf the red nose reindeer in real life yarn. It is the most stunning amigurumi doll you could ever make. So here is what you need to make your little reindeer come to life.

Reindeer Materials
5 4/0 size hook
Worsted weight Catania yarn in grey
Worsted weight Catania yarn in red
Black worsted weight Catania yarn
Worsted weight Catania yarn in green
Worsted weight yarn in brown
Threading needle (for sowing on eye beads)
Eye beads
The crochet reindeer amigurumi pattern is one of the more technical patterns on Etsy.com meant for the intermediate to professional crocheter. The PDF's and tutorials though are well illustrated, and the directions are given in simple English.
It will take you a while before you can pick it up but as soon as you do you will be crocheting away like a pro. The pattern gets technical since it's an amigurumi type pattern. What I know is that if you follow the detailed instructions given in the tutorials, you will end up with the perfect red nose reindeer.
You shouldn't limit yourself when working with the crochet reindeer amigurumi pattern. There are some choices you can consider to tweak the pattern just to give it your personal touch.
Try on a different color for the reindeer top to give it a more festive feel. I find that red makes our cute reindeer even more Christmassy.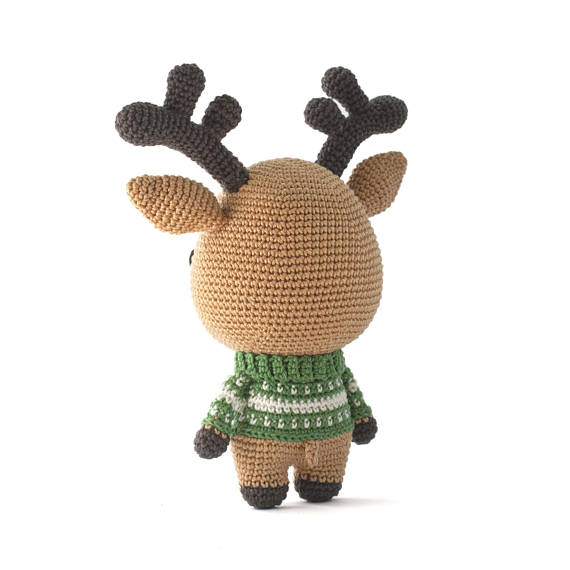 Try Thicker Yarn For A Bigger Reindeer
You can also try different heaviness yarn to make the reindeer. The thicker the yarn that you use, the bigger your reindeer will be. Try adding other designs to the pattern and see what you can create.
In as much as the crochet reindeer amigurumi pattern is technical, it is still a fun crocheting pattern to play around with. You can even try to sow in your signature and add a little bit of originality to your work.
So to conclude, yes the crochet reindeer amigurumi pattern is technical, but it is a must-have pattern for anyone who calls themselves a real crocheter. Your little reindeer creations are bound to melt the heart of anyone who sees them.
Give your loved ones gifts, make them as a toy for your child or lay them out as decorative pieces in this year's Christmas party. They are bound to be the talk of the night and don't be surprised if you are asked where you got them because they are just so cute.
So go get the crochet reindeer amigurumi pattern now and get stitching, Christmas is just around the corner.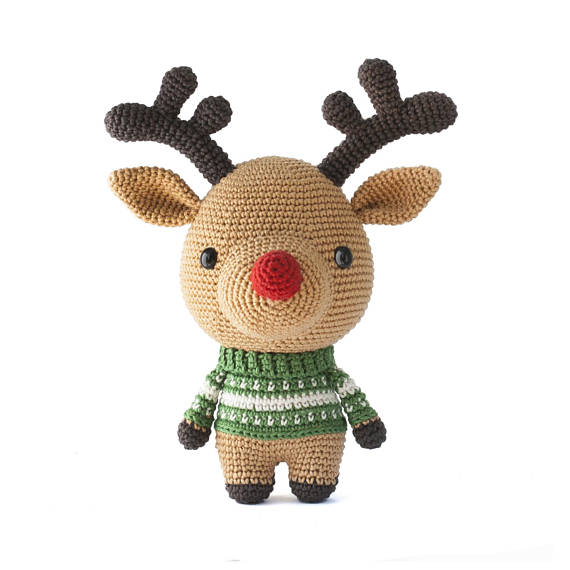 Reindeer Amigurumi Pattern Here
More Christmas Crochet Patterns
Christmas Crochet Reindeer (Yes another one)