Are you looking for dense or tight crochet stitches for projects such as bags or baskets?
Sometimes the project you want to make needs the openness of more lacey or holey stitches, and other times you need a dense stitch.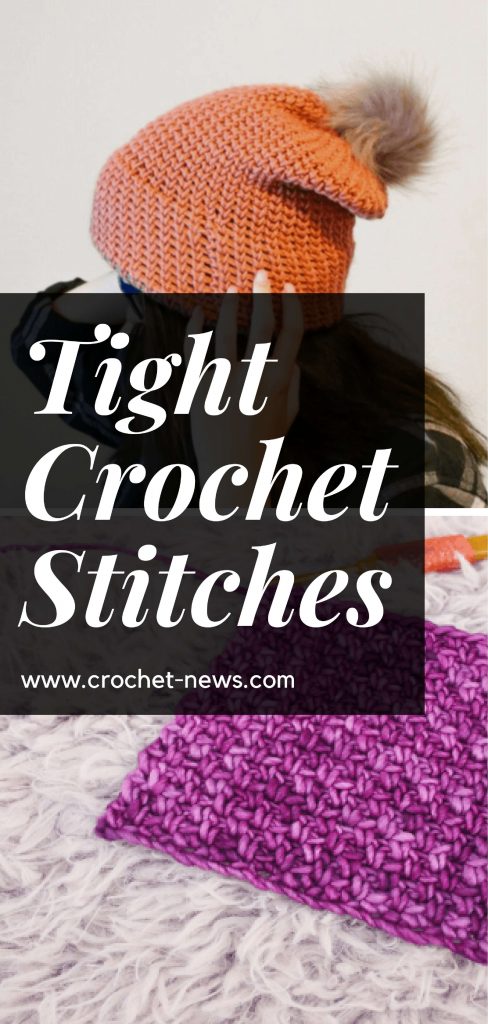 While using cotton yarn, a smaller hook and tighter tension are also helpful for creating a more dense fabric, using the right stitch is paramount.
Check out the following list of tight crochet stitches, including links to tutorials!
Grit Stitch
The grit crochet stitch, also known as the lemon peel stitch, has a lot of texture (as the name suggests)! It can be worked with any size hook and yarn weight so the possibilities are endless. Additionally, you can pick it up quickly as it uses only very basic stitches: chain, single crochet and double crochet!
Thermal Stitch
The thermal stitch resembles the look of thermal undergarments. It is a very thick and sturdy stitch that is great for dishcloths, baskets, and bags. The thermal stitch is also called the double thick crochet stitch, and for good reason! The technique is a little tricky at first, but once you get the hang of it, you'll be glad you took the time to learn it!
Linked Treble Crochet Stitch
The treble crochet stitch itself is already a great stitch, but on its own it has quite a bit of space between those tall stitches! But, a cool variation is the linked treble crochet stitch! With this stitch you get all the height, but you link the stitches as you go creating a solid piece of fabric that looks pretty awesome as well.
Half Double Crochet Stitch
The half double crochet stitch, or hdc, is a must learn for anyone that crochets. It is between the single crochet and double crochet stitch, both in the way it is worked and the height! But, because it creates a third loop and is shorter in height than double crochet it is a flexible, yet sturdy stitch!
Single Crochet Stitch
The single crochet stitch is likely to be the second stitch you learn after the chain stitch. It is the building block for many other stitches, but is great on its own as well. If you're looking for a tight stitch that creates a dense fabric, the single crochet stitch will be one to try for sure!
Center Single Crochet Stitch
Also called the waistcoat stitch, the center single crochet stitch is a great mix of tight, but stretchy fabric! If you're looking for something that needs to provide a full coverage but still be flexible (like a sweater or a beanie) this is a wonderful stitch to learn!
Linen Stitch
If you're looking for a fun and easy-to-learn stitch that is tight, but flexible, then look at the linen stitch! This stitch creates an absolutely lovely texture to look at and feel! Use a thicker yarn to make it an even tighter, denser fabric!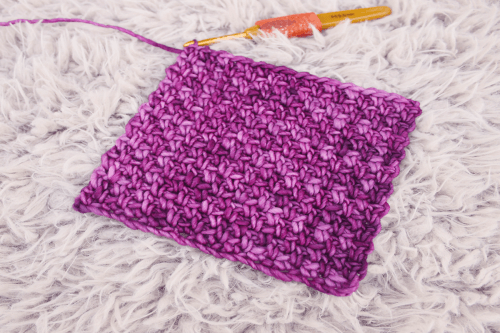 Hope you enjoyed our round up of the Tightest Crochet Stitches
Now you know what is the tightest crochet stitch. We hope you've enjoyed our list of tight, dense crochet stitches!
Be sure to post the patterns you make on our Facebook page.
For more stitches, check out round-up of Crochet Stretchy Stitches and Fastest Crochet Stitches.
Other options for creating a dense fabric is crocheting with two strands of yarn at a time or trying out a felting technique!
Happy crocheting!