Different crochet stitches can tend toward being loose or dense, depending on the stitch. It's important to know which are stretchy stitches, especially for wearable items that need a little give!
Whether you're making hats, gloves, or anything else that needs some stretch, we've put together a list of the stitches that you need to know! Check out the rest of the post for your guide to stretchy crochet stitches!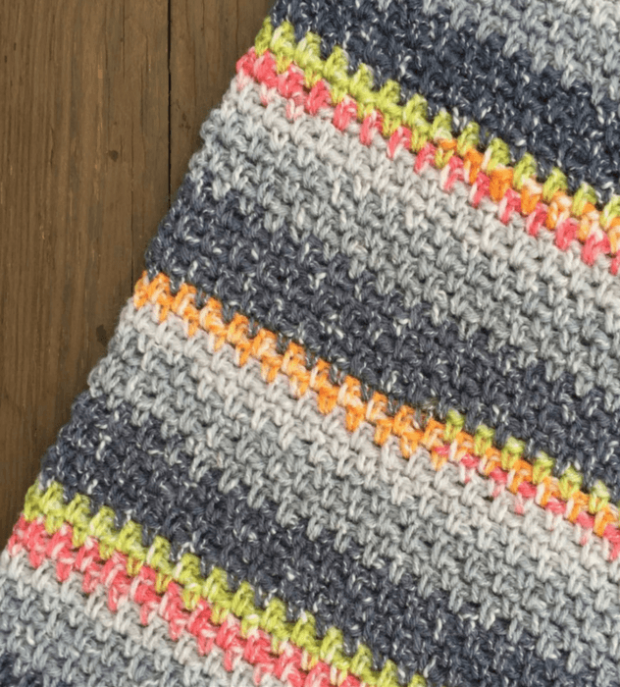 How to Make Crochet Stretchy Stitches
There are a few things to consider when your crochet project needs some stretchiness. First, consider the type of yarn you are going to use. Some yarns available today already have a stretchy element because they contain elastic fibers!
Next, try using a hook a size larger than the yarn type calls for–this can give you some added stretch as well!
Then, take a look at your tension. Do you tend to be tighter when stitching or looser? Changing hook sizes can help adjust your tension too! Finally, certain crochet stitches lend towards being stretchy! So let's take a look at our stretchy crochet stitches list.
7 Stretchy Crochet Stitches
1. BLO and FLO Stitches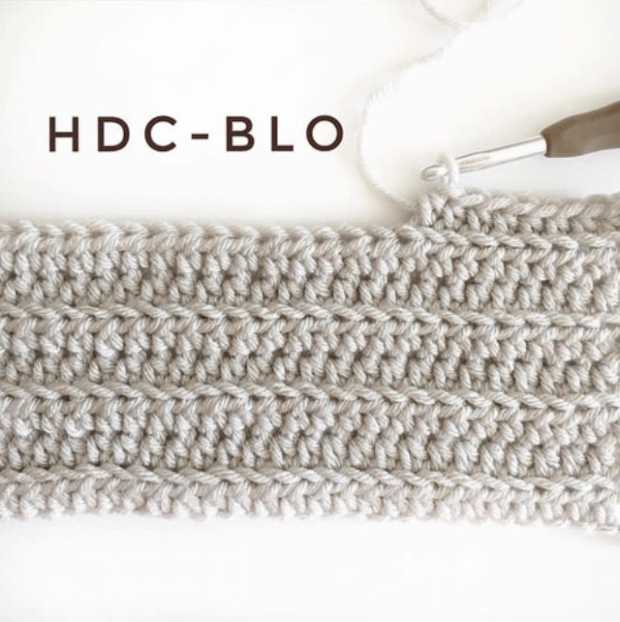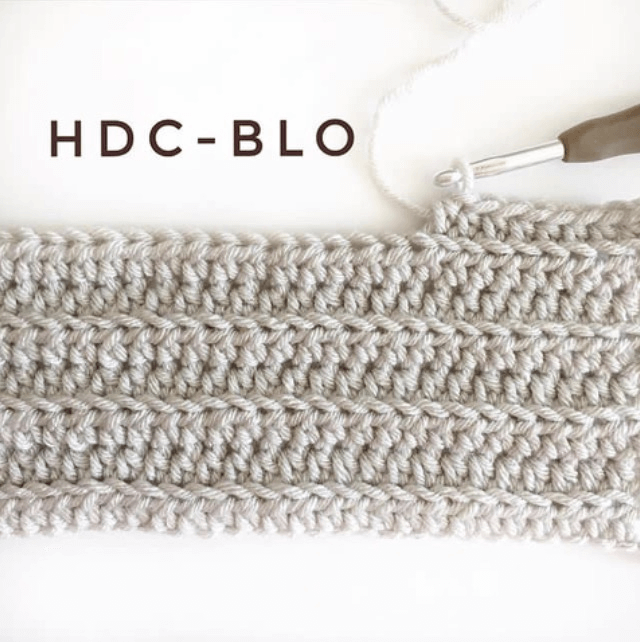 Back Loop Only and Front Loop Only stitches are somewhat self-explanatory. You work your stitches the same way, but only in the front or back loops! Working slip stitches and single crochet stitches work especially well!
Find the tutorials for BLO and FLO here.
2. Slip Stitch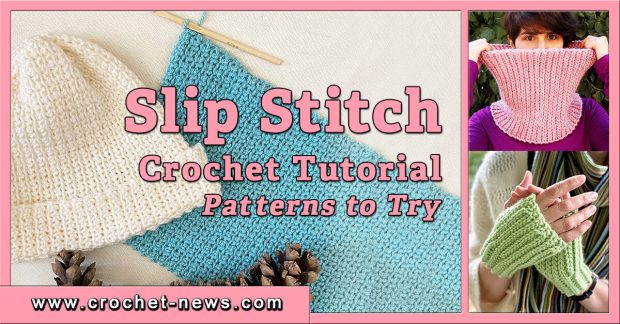 Although learning to crochet into slip stitches can be a bit tricky at first, once you learn how, it creates a beautiful knit look and is super stretchy! It works great at a ribbing for cuffs on sweaters and the bottoms of hats.
Crochet Slip Stitch Tutorial here
3. Ribbon Stitch
The ribbon stitch is super simple made with only chain and single crochet stitches. The mesh design is fun and great for sweaters, beanies and other projects as well. The slightly open design creates some stretch as well!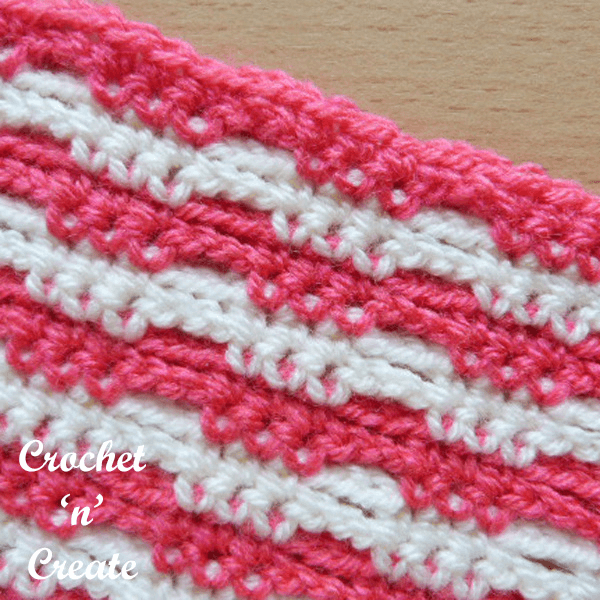 4. Foundation Crochet Stitches
When you learn to crochet, one of the very first things you learn is the foundation chain. Sometimes, foundation chains can be more rigid than your project needs. When this happens, foundation crochet stitches are the way to go! Foundation crochet stitches are working in single or double crochet or in clusters.
5. Granite Stitch
The granite stitch, also called the moss stitch, is worked using only chain stitches and single crochet. It creates a lovely texture that is sturdy while also being light and flexible. Take a look at the picture below, see how lovely it is?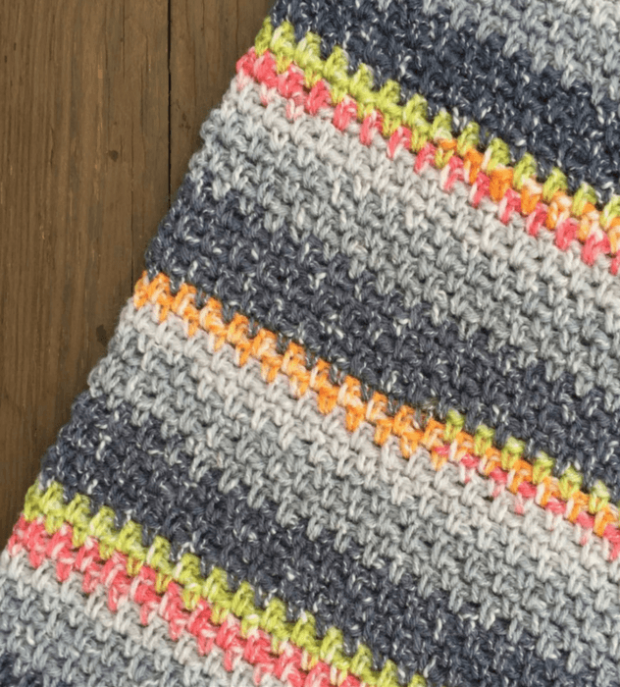 Learn how to work the granite stitch here with our written and video tutorial.
6. Camel or Hump Stitch
The camel stitch is another great stitch with a lot of stretch. It looks like a knitted piece, but also has fun, eye-catching ridges. The camel stitch can be worked in different ways to create different final looks as well! It's great for a variety of projects and can be worked in rows or in the round.
7. Waistcoat Stitch
The waistcoat stitch, also called the knit stitch, is a quick and easy stitch to learn. It looks great and you only need to know how to single crochet! This is a great stitch for clothing and other wearable items, but also looks great for blankets, bags, or anything else you'd like. Go up a size or two with your hook to create a better stretch.
Learn the waistcoat stitch here with our tutorial!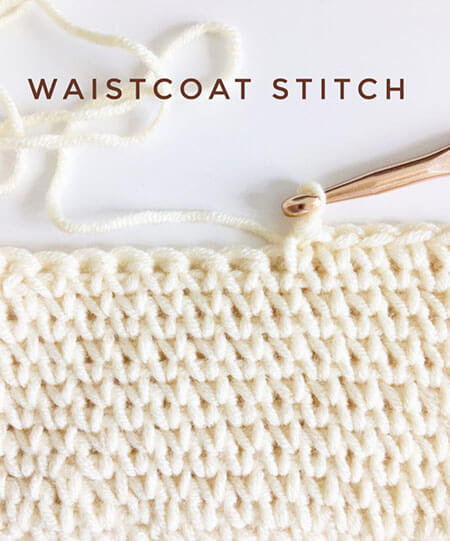 Discover and learn more types of crochet stitches from our list below:
We hope you've enjoyed our list of crochet stretchy stitches!
Work on an easy and quick projects and be sure to post any patterns you make with these elastic stitches to our Facebook page. Also, check out our Lapghan Crochet Patterns, Crochet Fringe Ideas, Wire Crochet Patterns and our many patterns.
Happy crocheting with your crochet stretchy stitches!