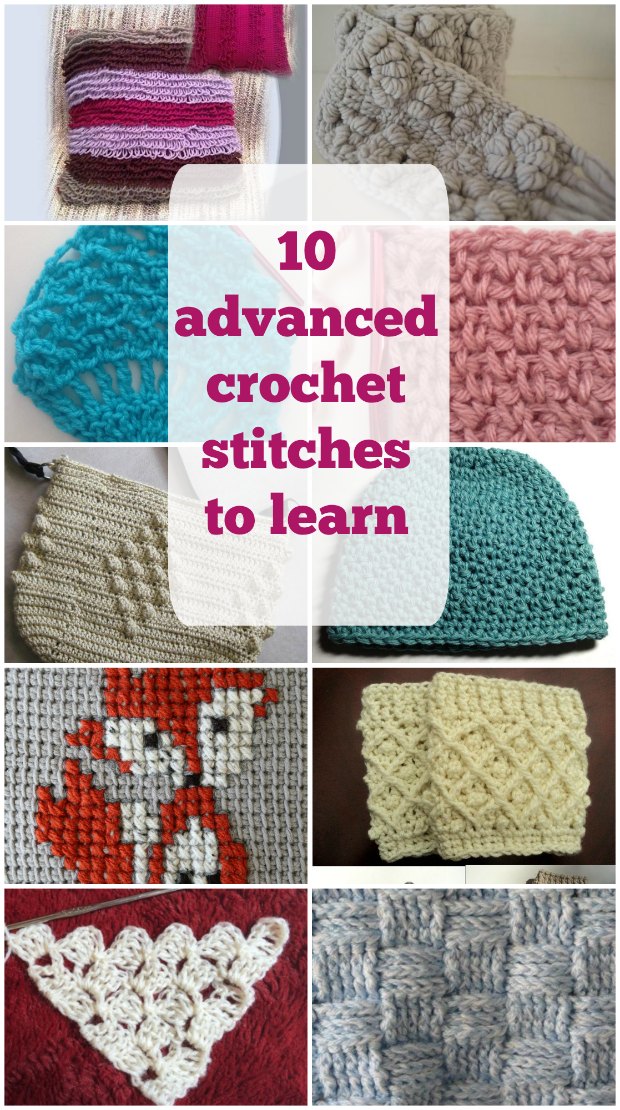 Advanced Crochet Stitches to Expand Your Skills
Here is 10 Advanced Crochet Stitches to Expand Your Skills. So you feel that you've mastered the basics in crochet, have practiced and perfected them. Some of the patterns you'd like to try next are more complicated, perhaps have more texture, more intricate looking stitches. Or maybe you feel ready to start designing some of your own simple patterns and want to incorporate some fancy designs. It's time to up your game and start working on some more advanced stitches that add surface design, texture and interest to your projects.
The Craftsy blog is an excellent free resource with lots of ideas, inspirations, projects and tutorials. For advanced stitches, look no further! Kathryn Vercillo is a regular crochet contributor to the blog and has put together a set of tutorials for 10 more advanced crochet stitches to get your hook moving on some fresh patterns and projects.
10 Advanced Crochet Stitches
Each has simple step by step instructions plus links to either a full photo tutorial or a pattern you can try out for the new stitch at the bottom of the page.
Want more texture in your crochet? Enrol in the FREE class on Craftsy – Amazing Crochet Textures: Ribbing, Cables & Beads.

Take your crochet up a stitch with beautiful ribbing, cables and beads as you make a richly textured 12-square afghan. Enjoy instruction from expert Drew Emborsky, aka The Crochet Dude, as you learn to work a chainless foundation, create complex cable combinations with ease, add gorgeous beadwork without pre-stringing and more! Complete your sensational lap afghan with join-as-you-go edging for a finished result you'll be proud to show off. Elevate your crochet with stunning texture in this free and fabulous mini-class!
Then we bet you'll be itching to learn even more. Once you've taken a look at the stitches above and the free class, why not check out the Fun & Fantastic Textured Crochet Stitches class with Beth Graham, for another 15+ textured crochet stitch patterns.

Try the 10 Advanced Crochet Stitches here