Open crochet stitches are ideal for creating lacy and mesh projects. You can use these stitches to make beach coverups, light blankets, mesh bags, shawls, doilies, and more.
Lace and mesh fabrics look complicated. However, they often use simple stitches to create delicate patterns.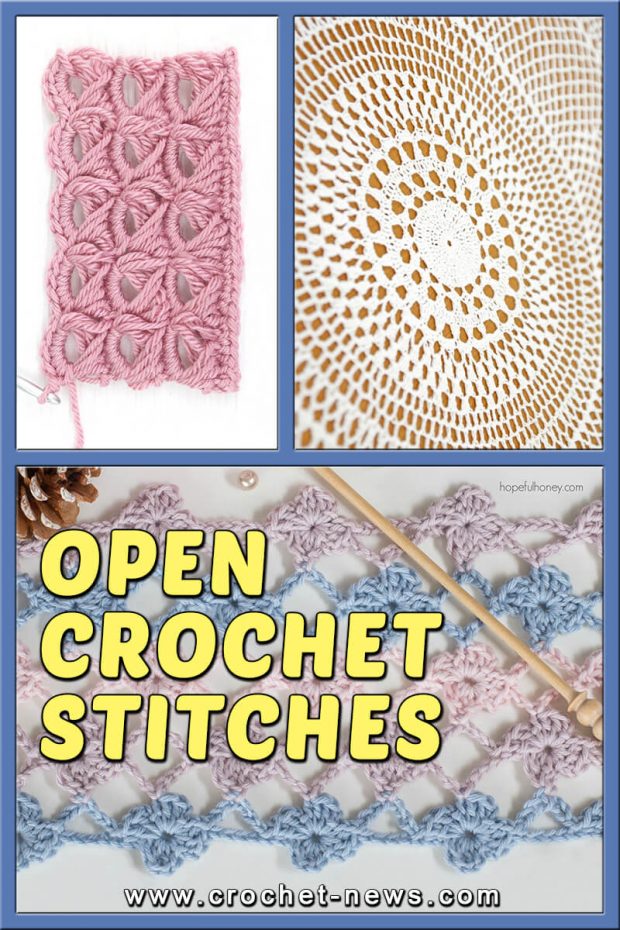 Below are 12 open crochet stitches. Each stitch is unique, yet they all create open, lacy patterns. If you are looking to add some interesting stitches to your repertoire and expand your skills, practice some of these open crochet stitches.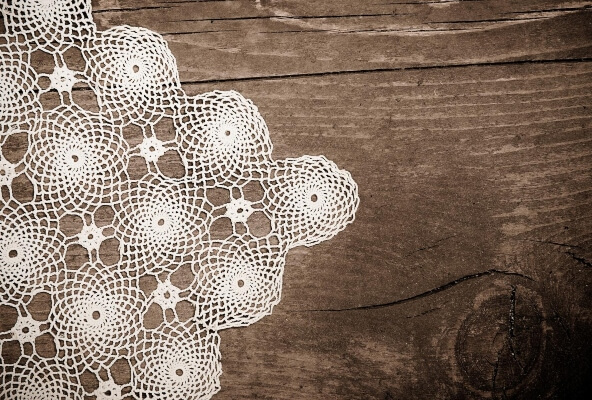 1. V Stitch
The Crochet V Stitch is also referred to as the rope stitch. It creates a beautiful open lacy pattern. The advanced crochet stitches work up quickly while creating an eye-catching design
The V stitch is often used when making blankets, scarves, and shawls.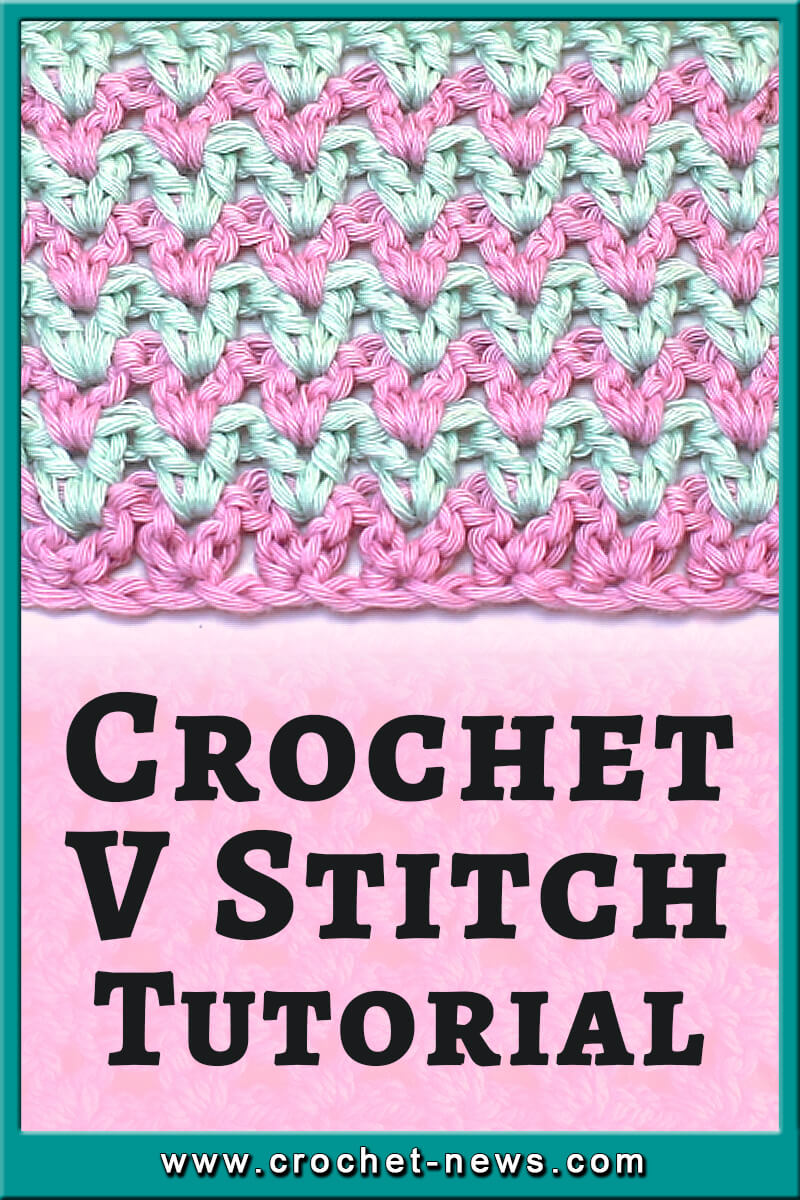 Find the V Stitch Tutorial HERE
2. Solomon's Knot Stitch
The Solomon's knot is also known as the lover's knot. It is a beautiful crochet stitch that creates a breezy, lacy design.
The Solomon's Knot stitch is used to make openwork projects. You can find it in summer shawls, beach covers, and cardigans.
3. Hairpin Lace
Hairpin lace is a beautiful crochet stitch. It combines a standard crochet hook with a loom. The advanced open crochet stitches create a lacy, openwork design.
The hairpin lace stitch is dainty and airy. You can find it used in doily, Afghan, poncho, shawl, and shrug patterns.
4. Pineapple Lace
Pineapple lace stitches resemble the fruit it is named after. It creates a fancy design with a combination of simple stitches.
Pineapple lace open crochet stitches are frequently used when making shawls, doilies, tablecloths, and skirts.
5. Tunisian Lace Crochet Stitch
Lace stitches create a light and breezy fabric. If you need a video that is very detailed and slow, this one by Hookloopsarach Crochet is for you. She is very thorough with her instructions.  
6. Tunisian Grapevine Stitch Crochet Stitch
The grapevine stitch would be a good stitch for a scarf or a shawl. It is a fun stitch to create that has a lot of visual interest. CrochetKim has right and left-handed versions available.
Find the Tunisian Grapevine Stitch Tutorial HERE
7. Flower Crochet Lattice Stitch
Crochet projects are not only for winter. The flower crochet lattice stitch creates a light lacy fabric composed of flowers and archers.
This open crochet stitches can be used to create light, flowing creations such as shawls, shrugs, and scarves.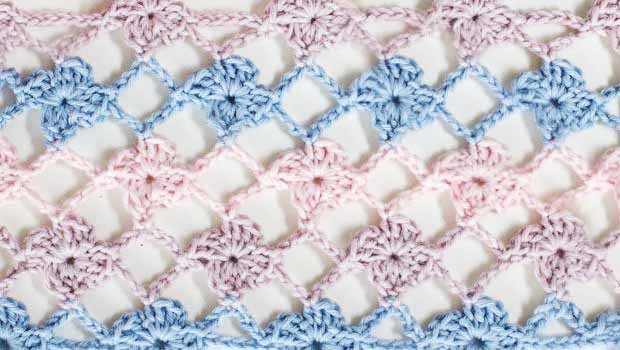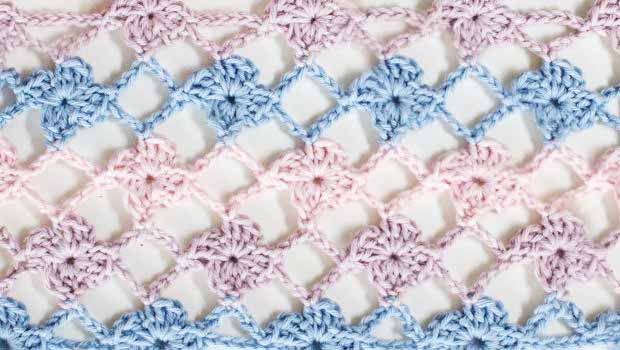 Find the Flower Crochet Lattice Stitch Tutorial HERE
8. Fantail Stitch
The fantail stitch creates a textured fan pattern. The pattern is often repeated and staggered, creating a lacy fabric.
These open crochet stitches are most often found in blanket and scarf patterns.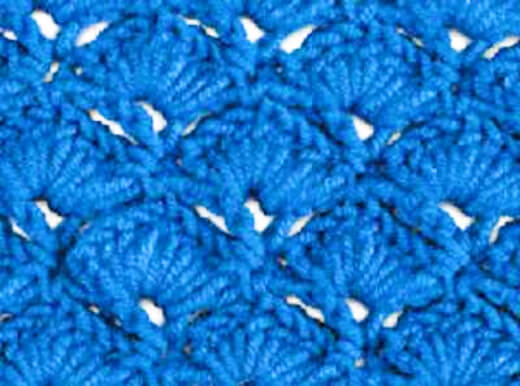 Find the Fantail Crochet Stitch Tutorial HERE
9. Chain Lace Stitch
Chain lace stitches create a large, open netted pattern. The open crochet stitches resemble crochet chains. The stitch was developed for knitting looms.
The stitch was developed by Bethany A Dailey to make a cowl on a loom.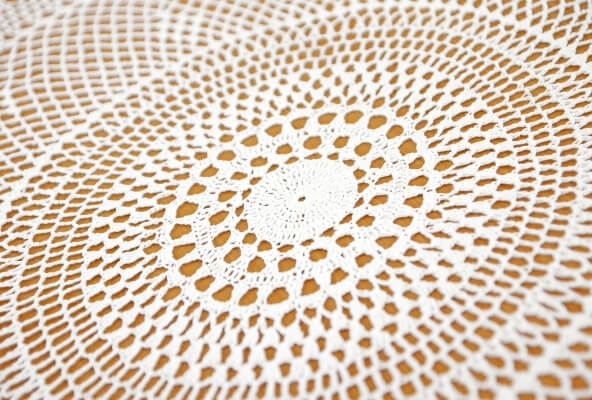 Find the Chain Lace Stitch Tutorial HERE
10. Diamond Lace Stitch
The diamond lace stitch creates a beautiful fabric with a diamond lace design. It is an easy stitch to learn. The size of the diamond can be modified by changing the multiple counts.
This stitch can be used to create shawls, shrugs, scarves, blankets, and coverups.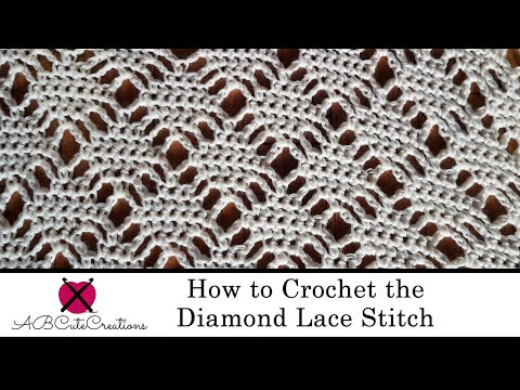 Find the Diamond Lace Stitch Tutorial HERE
11. Broomstick Lace Stitch
The broomstick lace stitch is a unique crochet stitch that pulls tall loops of yarn onto a dowel. These tall loops are worked from the left to right. Then they are then formed into clusters with single crochet stitches.
This stitch can be used for a multitude of airy projects. You may see it in scarves, shawls, and cardigans.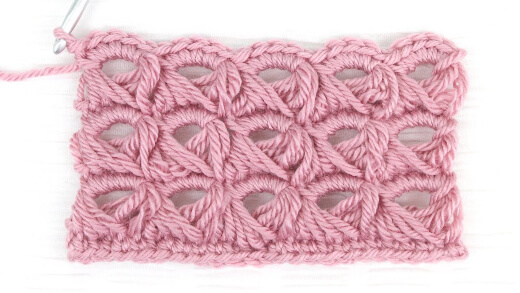 Find the Broomstick Lace Stitch Tutorial HERE
Open crochet stitches are ideal for creating fun, lightweight projects for summer.
There are so many interesting crochet stitches, that it can be hard to remember them all. We hope that you have found our list of stitches helpful.
For more stitches, check out round-up of Advanced Crochet Stitches, Crochet Stretchy Stitches, Textured Crochet Stitches and Fastest Crochet Stitches.
Feel free to come back time and time again while you are mastering these open crochet stitches.