The Crochet V Stitch is a simple stitch that creates a beautiful open pattern. It has become popular since it works up quickly and makes an eye-catching design with interesting texture. The skill is easy to learn and can be used to create a lot of different projects.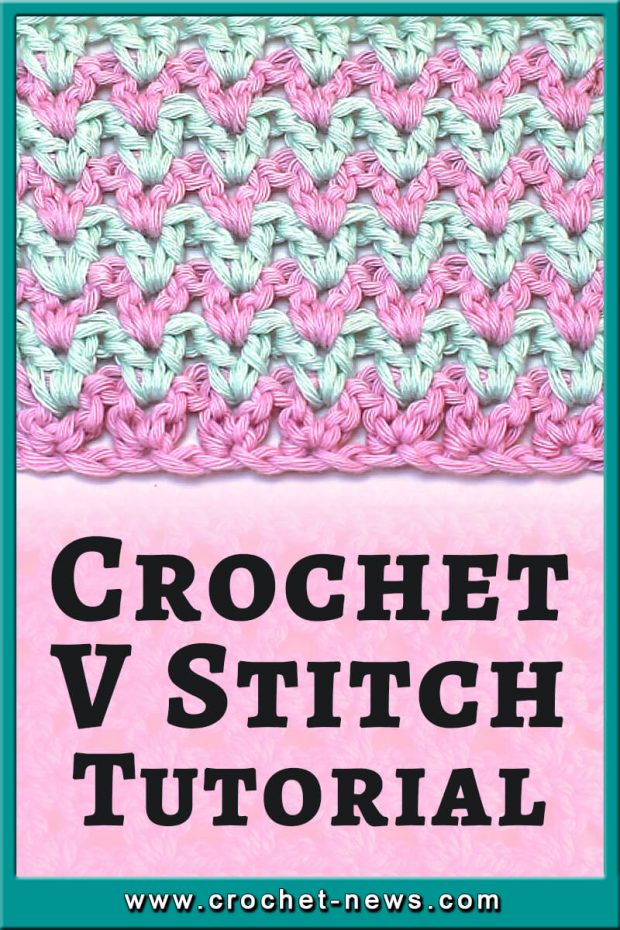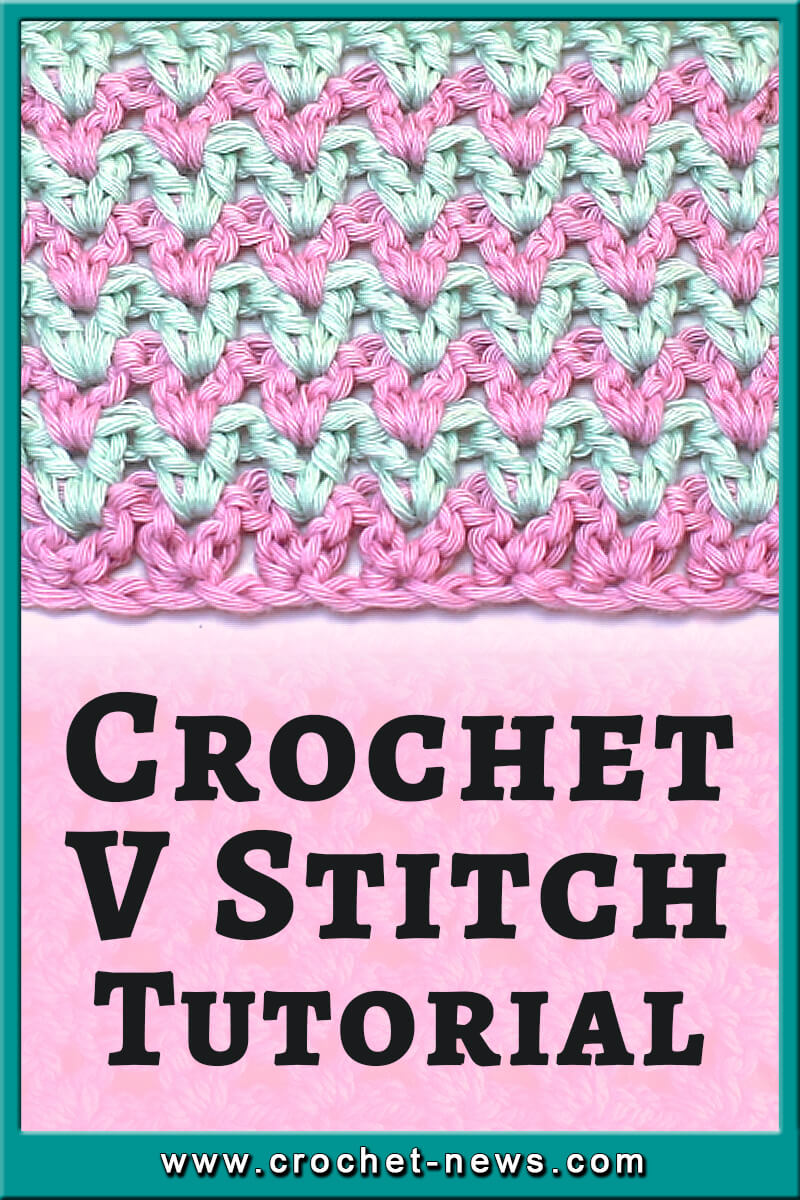 What Is the Crochet V Stitch?
The Crochet V Stitch is also referred to as the rope stitch. The v stitch crochet pattern got its name due to the fact it resembles the letter V. The V stitch crochet is often used on projects that have an open or lacy design.
However, you can also use the stitch to create a tight pattern. The stitch is repeated over and over, creating a simple yet striking textured pattern.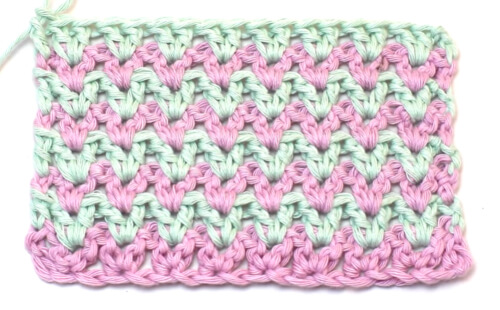 When Would You Use the Crochet V Stitch?
The Crochet V Stitch can be used to create a wide variety of items. It is often used for large items that need to be worked up quickly. It is often a stitch that comes into play when making quick gifts for birthdays and holidays.
The V stitch crochet pattern is often used when making:
Afghans
Dishcloths
Washcloths
Squares
Scarves
Hats
Curtains
Step-by-Step Crochet V Stitch Tutorial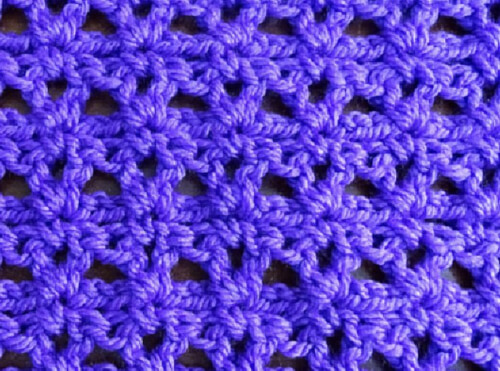 There are several variations of the Crochet V Stitch. In this Crochet V Stitch tutorial, we will show you how to complete the basic Crochet V Stitch Pattern.
Once you have learned how to make Crochet V Stitch, you can move onto bigger projects.
How to Crochet V Stitch Step-by-Step Instructions:
1. Begin by crocheting a foundation chain. It needs to be in a multiple of 3 + 1. An example would be (7×3) 21 + 1 = 24.
2. To begin the crochet V Stitch pattern, start making a double crochet into the 5th stitch, chain one and add another double crochet into the same stitch (DC, CH1, DC). This will make your first crochet V stitch.
3. Skip two stitches. Make your next V stitch into the next chain. Do this by making a double crochet, chain one, and double crochet (DC, CH1, DC) in the same stitch.
4. Repeat step 3 until you make it all the way across.
5. You should have 2 chains left at the end. Skip the next to last chain and double crochet (DC) the final chain.
6. Turn the project over and chain 3 (CH 3).
7. Skip the first stitch. Work your next V stitch into the middle of the V stitch located on the previous row. Use the same steps as before; double crochet, chain 1, double crochet (DC, CH1, DC).
8. Repeat steps 5 through 7 until you have the desired length.
9. Finish the project by weaving the ends in with a tapestry needle.
Now that you know the most common version of the Crochet V Stitch, practice by doing small projects such as washcloths
Once you master the technique, you can graduate on to a larger project like the V Stitch Crochet Blanket Pattern by Daisy Cottage Designs. You will be amazed at how fast you can complete a large project using the crochet V stitch.
Be sure to upload the patterns you make using the Crochet V Stitch to our Facebook page.
Check out all of our crochet stitch tutorials here.
We hope you had fun learning how to Crochet V Stitch. Have a blast crocheting with your Crochet V Stitch!