With openwork Free Crochet Kimono Pattern Ruana for a Laid-back look, look fashionable while working or complete your quick grocery run look with just one fashion piece!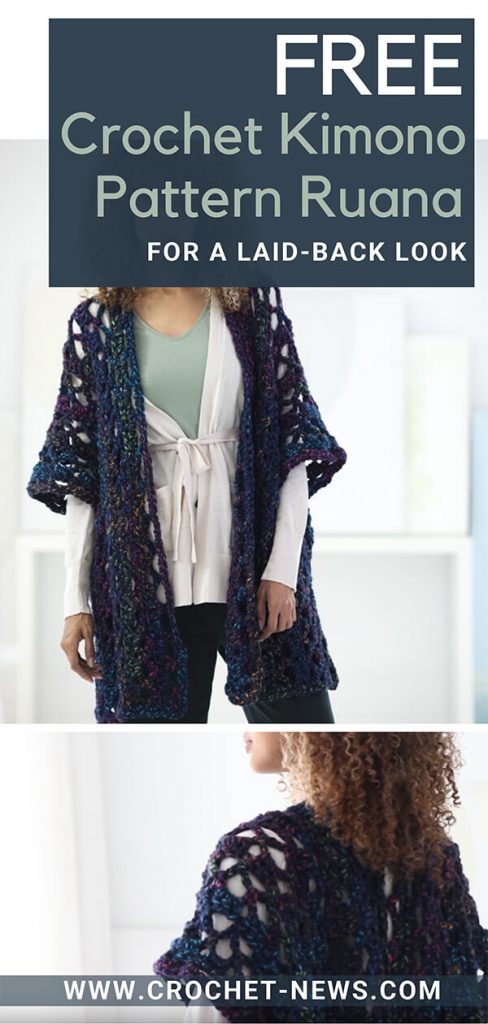 Nothing compares to the warmth and comfort a kimono gives— especially when it is made by your own hands.

This crochet kimono – like clothing called "ruana" is a thick, openwork, and soft woolen covering for the body to keep warm.
It is like a blanket you can wear, thus it can be styled and worn in different ways.

The good news is— this free kimono pattern you are about to learn is unique since it is designed with openings and holes which make it look more elegant.
It might not provide the usual warmth from a ruana or a kimono, but you can wear it all year round.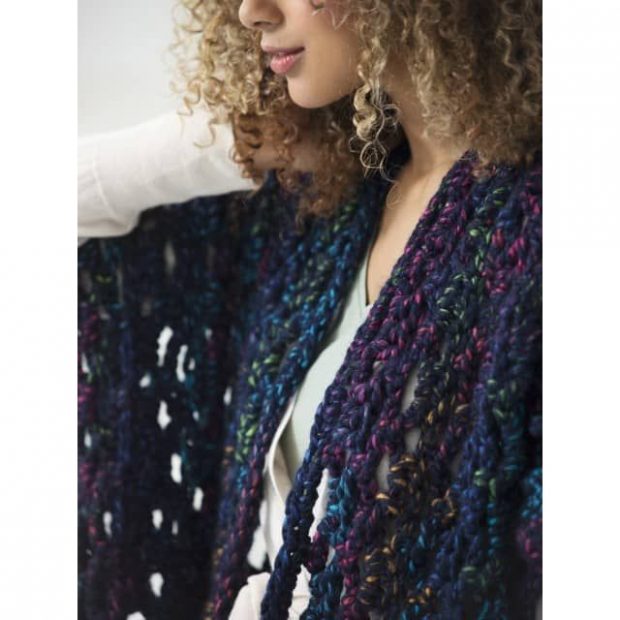 CROCHET SKILL LEVEL
To successfully make this Ruana, you can be as new as a beginner in crochet but you need to know how to sew to connect the ruana together.

MATERIALS FOR THE FREE CROCHET KIMONO PATTERN
Yarn – 6 super bulky type

Specific yarn used is 3 balls of Wool-ease thick and quick yarn bonus bundle in City Lights 617
Stitch markers
Large-eyed blunt needle
10 millimeter (N or 15) size crochet hook
CROCHET KIMONO PATTERN FINISHED SIZE
This openwork ruana, designed by Teresa Chorzepa creates only a one size ruana so make sure to check the fit on you or your recipient first before you start crocheting.
Finished crochet kimono width is about 76 centimeters (30 inches) and finished length is about 68.5 centimeters (27 inches).

After having your first crocheted ruana accomplished, you will realize how easy and enjoyable it is.
The best thing about free kimono pattern is that one size can fit many bodies, so you do not have to list down all the sizes of the people you plan to stitch ruanas for.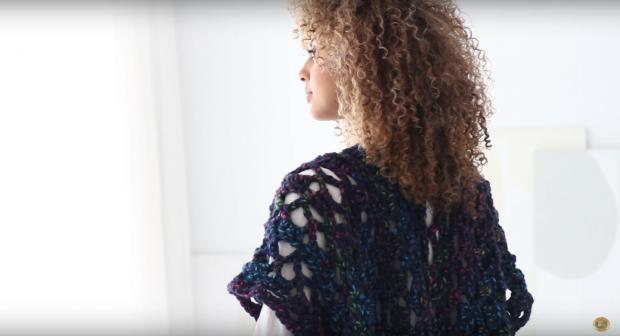 STITCHES USED FOR THE FREE CROCHET KIMONO PATTERN

HOW LONG WILL IT TAKE YOU TO MAKE THIS FREE CROCHET KIMONO PATTERN
If you have much time and decide to do the crochet in just one sitting, then you can surely finish it within the same day you started.

On the other hand, it will take a little longer if you just stitch during your leisure time. It always depends on your availability— but who says it matters?
You are learning, and doing it more often will help you master it.

Be your own designer, and be theirs. Isn't it wonderful to start doing the crochet for your friends and post an instagrammable picture with a hashtag, "FriendshipGoals"?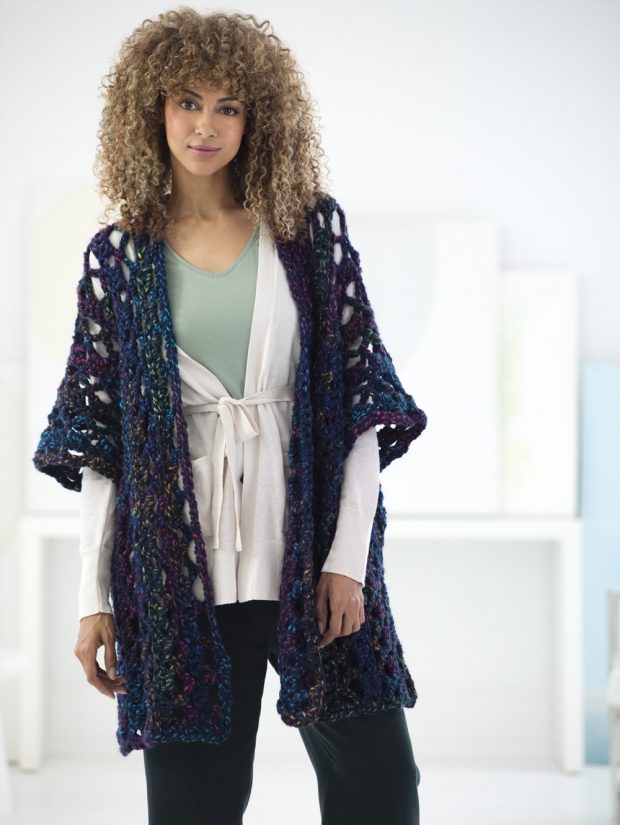 WAYS TO WEAR AND STYLE THIS CROCHET KIMONO
Though there is a typical way to wear a kimono, you can style this one more attractively.

Put the ends of the ruana over your shoulders and pin it with a stylish brooch to make it more comely.
You can also wrap the ruana over your left shoulder, and let it hang loose over your right shoulder (or vice versa).

Do you know that like a kimono, you can, as well, wrap a belt around your waist, outside the ruana? Think and achieve more different styles and be a fashionista!

Be your own designer. Isn't it wonderful to start doing the crochet for your friends and post an instagrammable picture with a hashtag, "FriendshipGoals"?


WAIT, THERE'S MORE!
Make your summer more remarkable. Walk confidently on the beach by partnering your bathing suit with this ever-exquisite crochet kimono ruana.
It can also fit with simple shorts/jeans and a blouse.

It is likewise ideal for date nights, birthday parties, and other special occasions like Christmas, New Year, and Thanksgiving.
So, go anywhere and make their heads turn even in your casual wear!

HOPE YOU ENJOY THIS FREE CROCHET KIMONO PATTERN!

Imagine people looking at you and wondering where you got your beautiful kimono-like attire.
Imagine them asking you to also make a Free Crochet Kimono Pattern Ruana for a Laid-back Look for them, and imagine earning money by crocheting.
You can share photos to our Facebook Page. Be sure to also check out all our other featured patterns here and bookmark everything you like to crochet next!
Isn't it amazing? Do not think twice— prepare and use your yarn and needle and start making this free crochet kimono pattern now!