If you ever find yourself wondering what cool things to crochet next, you're guaranteed to find something you'd like in this irresistible collection we have listed below.
Whether you're just learning how to crochet or you're in search of the perfect crochet pattern for your next project, we're sharing ideas that will have you excited to pick up your hooks.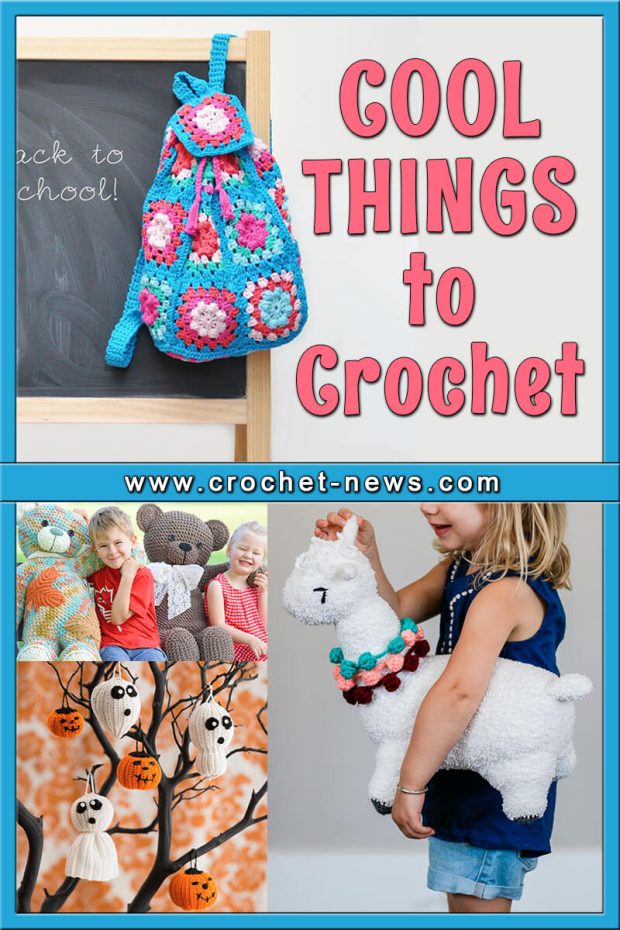 Crochet is a great yarn craft for all ages and at all times, especially with so many cool crochet patterns to choose from! From accessories to wearables, home decor to useful crochet gifts, explore creations that every crocheter worth their hooks will love!

1. Crochet Fringe Statement Earrings Pattern by Persia Lou
Isn't it cool to crochet some new statement earrings for yourself? You will love making earrings as they are simple and quick to make. You do not need a lot of thread, so they are a great scrap projects!

Th fun part about making your own earrings is that you can customize them to the outfits you already have. The availability of different colors makes it possible to have beautiful handmade earrings in any color imaginable!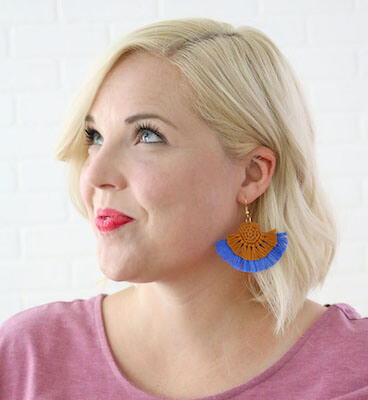 2. Crochet Wedding Bouquet Pattern by Gathered
Whether you're the bride, a wedding party member, family, or a friend, you can add crochet to the plans – and maybe simplify and save money in the process!

If you are not in an extreme rush, a bridal crochet pattern may interest you! You can crochet special gift ideas, bridal accessories, wedding decor and favor ideas, and flowers that will never wilt.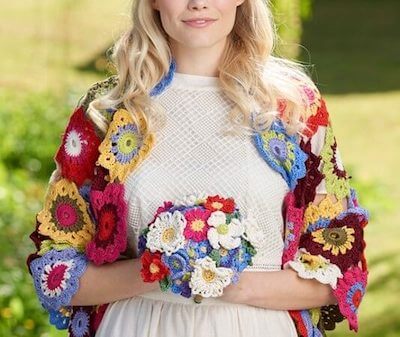 3. Crochet Dog Sweater Pattern by Heart Hook Home
If you have a dog that gets cold easily, then a crochet dog sweater will be functional. And no matter what size or breed your dog is, they'll look cute when they're all dressed up. Use your favorite crochet dog sweater pattern to keep your dog warm or to take that perfecty adorable pet photo.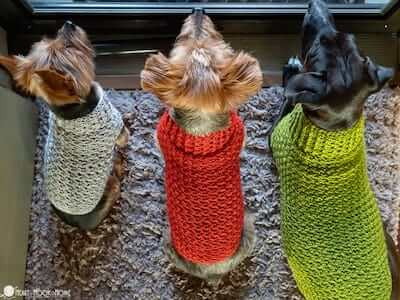 4. Crochet Pouf Pattern by Is Woolish
Both stylish and practical, poufs make an ideal addition to your living room and bedroom decor. Ottomans and poufs can be very expensive to buy, so it's a great option for a DIY alternative. Make one, two, or three. After all, it's never bad to havre too many pooufs around the house!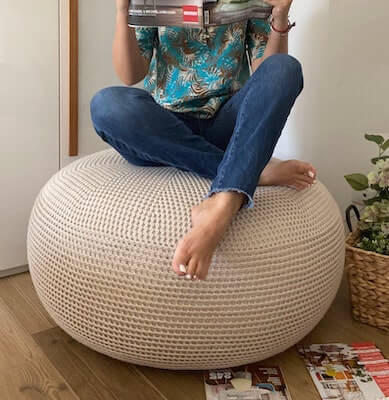 5. Crocheted Backpack Pattern by Yarn Plaza
If your kiddo needs a new backpack for school, or if you need a cute backpack for when you're out running errands, stand out a bit and showcase your creativity by crocheting your own! Customize it however you want and you can make something completely unique!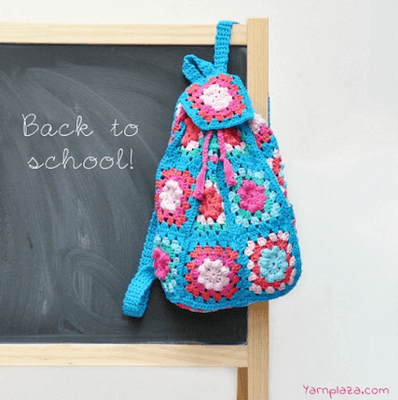 6. Crochet Cat Cave Pattern by Buddy Rumi
Are you a cat parent and want to make something special for your feline baby? A crocheted cat bed gives you something to while away the hours and results in a comfortable and soft, plush bed for your cat.

You know you're not the boss of your furry baby! Kitty is King or Queen of the house and heart! Why not give him or her the home he/she truly deserves? A castle!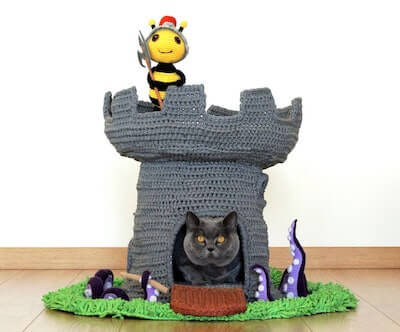 7. Superman Amigurumi Pattern by Minasscarft
Crocheting also lets you make one of the most popular Superheroes of all time! If your kids are crazy for superheroes, partner is mad for DC characters, or you're a super-fan yourself, a crochet superman amigurumi pattern will come in handy!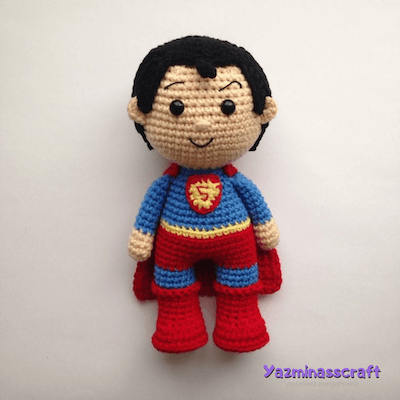 8. Crochet Diaper Cover Pattern by Mon Petit Violon
Crocheters can create almost everything to form new and cool crochet designs. But making something for the newest bundle of joy is double fun and is pricess for every mother. Work up a crochet diaper cover pattern your little ones will look darling in!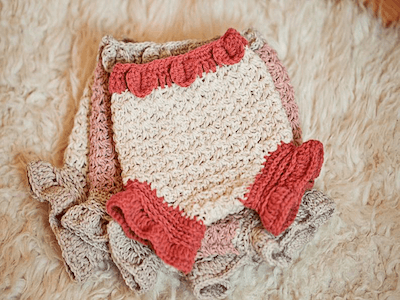 9. Honey Locust Table Runner Crochet Pattern by Christina Ann Studios
A crocheted table runner is a great way to add a little something extra to a dining table or cofee table. What you will about a crochet table runner is that it brings a modern fel to a home decor item that's been around for centuries. Make one for every season!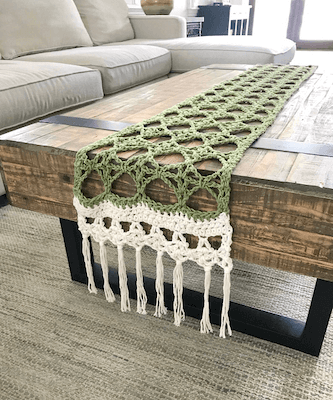 10. Rainbow Sparkle Mermaid Tail Blanket Crochet Pattern by MJs Off The Hook Designs
Half-human and half-fish, aquatic mermaids are famous for their flaunting tails. if you feel llike crocheting something that imitates their fancy look, then a crochet mermaid tail blanket is your best bet! Stay warm by transforming yourself into a magical sea creature!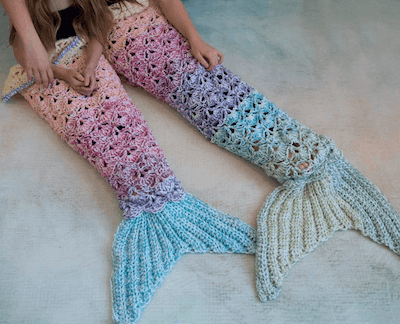 Crochet Mermaid Tail Blanket Patterns

11. Halloween Tree Of Spookiness Crochet Pattern by Yarnspirations
One of the coolest things about being a crafter is that you never need to buy seasonal decorations. With Halloween on the horizon, it's the perfect time to get handy with your hooks and create some creepy, but cute creatures to add a little spooky sparkle to your home. How about ghosts, ghouls, spooks, and witches?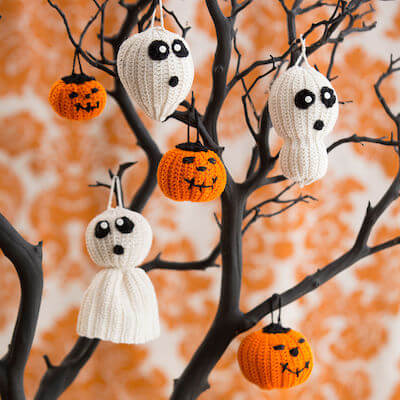 Halloween Amigurumi Crochet Patterns

12. Crochet Men's Slippers Pattern by Yarnutopia
A crochet pattern designed for men is cool to have at hand when you'r hooking up father's day crochet gifts or just fancy making somthing for the man in your life.

It can be hard to think of crochet gifts for men and sometimes a store-bought gift doesn't have as much heart as homemade. You can crochet everything from men's slippers, to hats and sweaters – with larger sizes and masculine designs.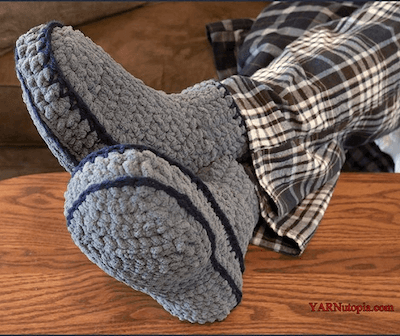 13. Waistcoat Crochet Basket Pattern by All About Ami
Crochet baskets are one of the cutest ways to organize your home. Whether you need a place to throw your wallet and keys, want more toy storage for your kids, or need a hanging basket next to your door for hats and gloves, there's a crochet basket design for that!

Baskets always come in handy – who doesn't need more storage? And homemade baskets crocheted with your favorite colors and textures are the best of all.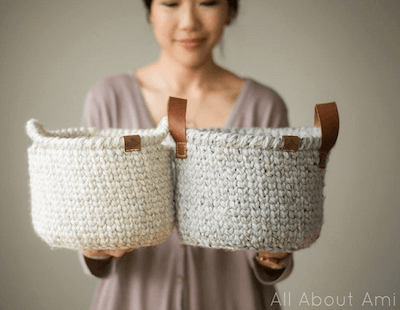 14. Big Teddy Bear Amigurumi Pattern by Ira Rott Patterns
How about a crochet teddy bear for a classic make for someone you love? Teddy bears are the classic gifts that can brighten anybody's day. They can bcome your go-to gifts whenever you have someone spcial to make something for. Isn't that cool?!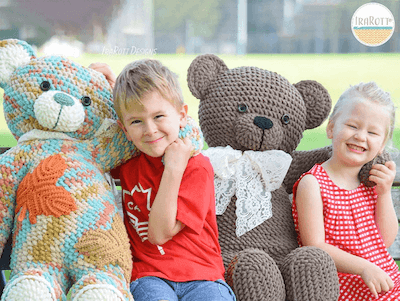 15. Crochet Bow Scrunchie Pattern by Darsi Stitches
Hair scrunchies are fun and cool projects to crochet. There are so many different styles that you can make. You can change it up simply by picking different yarn, such as velvet yarn for a more luxe look. Therefore, they make great gifts for anyone you know who has long hair.

They usually use only a tiny bit of yarn, so scrunchies are a great way to use up yarn scraps leftover from other projects.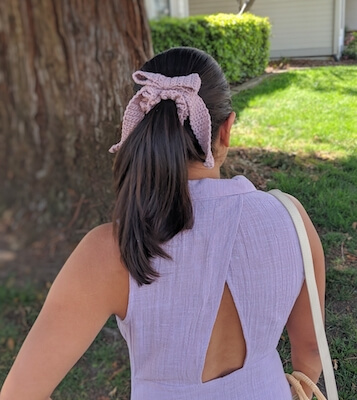 16. Crochet Feather Bookmark Pattern by Poppy And Bliss
Nothing will be ever as great as opening a new book. Unfortunately, we all sometimes forget which page was the last we've read. To solve this little problem, you can make a cool, crochet bookmark for yourself, that will make your reading a lot easier (and more pleasant, because who doesn't love a nice, original bookmark?).

You'll need only a little bit of leftover yarn and an hour to spare. Such amazing bookmarks will also make a great gift!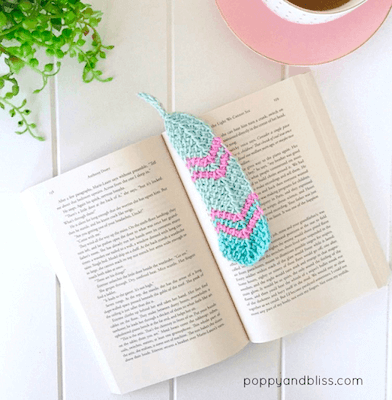 17. Crochet Bikini Patterns by Maya Luna Corazon
With Summer comes the annual bathing suit shopping trip that we all dread. Are you looking for a new thing to do and you're tired of the basic bikinis that the stores sell? We can do better than the $40 bathing suit set that will barely last the entire summer before you have to throw it away.

Crochet bikinis are affordable, personalized and so cute on any body type! You can customize them to work for you and to highlight the things you want highlighted.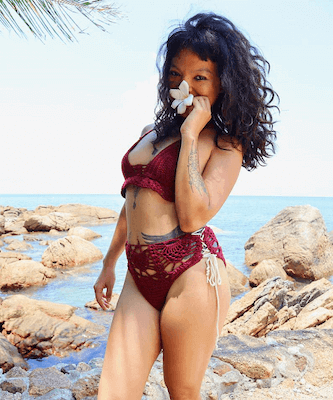 18. Easy Crochet Cardigan Pattern by Sewrella
Who doesn't love a good cardigan? Make your own with your favorite crochet cardigan patterns and you can have one for every season and occasion!

These open-front sweaters are a wardrobe staple because they are easy to throw on with all kinds of outfits, adding just the right amount of warmth no matter the time of year.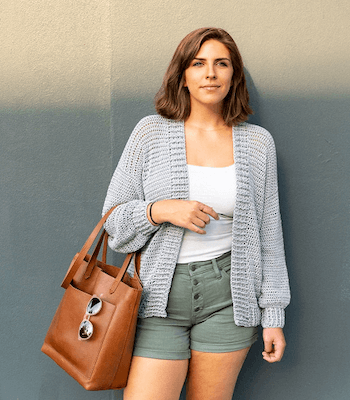 19. Country Crochet Mug Cozy Pattern by Stitching Together
Is there anything worse than pouring a piping hot cup of coffee, tea, or cocoa – only to find it gts cold before you can even drink it? That's where mug cozies come to the rescue! And of course, have a but of fun while they're at it.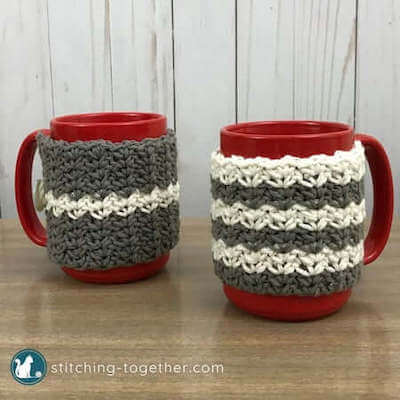 20. Huggable Crochet Alpaca Toy Pattern by Make And Do Crew
If you're not already hooked on crochet, a cuddly litle toy should seal the deal! Not only a crochet toy pattern fun to make, a creative stuffie is perfect for children of all ages.

Crochet toys aren't just for grandmas anymore and are making a comeback. If you've got the skills or are wanting to pick up some new tricks to add to your crochet game, a darling crochet toy pattern will be adored by kids!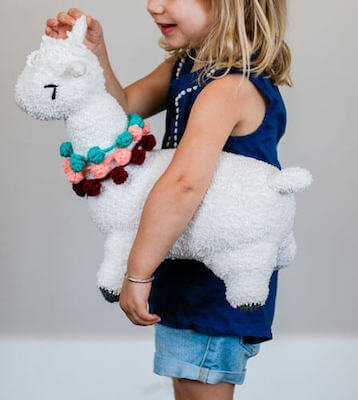 21. Crochet High Top Booties Pattern by Choosy Stuff
Crochet baby booties – the cutest items of clothing around. You can crochet cool designs for festive occasions, holidays, and even some classic streetwear reinvented with yarn. With the holidays always approaching, it's always good to have a few pairs of booties ready to gift!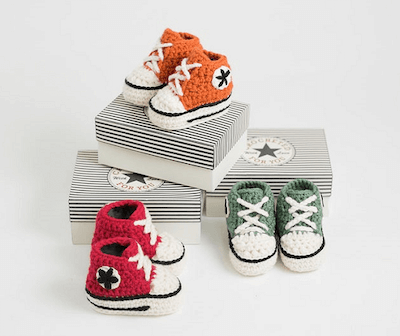 THIS COLLECTION OF COOL THINGS TO CROCHET WILL GIVE YOU A CHANCE TO FLEX THOSE CREATIVE CROCHET MUSCLES.
It would also be a cool thing to share your makes on our Facebook Page. We all want to see what "cool thing" everyone is making!

Enjoy this blog? Then don't miss our wide range of crochet patterns to help you transform your yarn stash into cozy blankets, charming children's toys, and chic home decorations.
From seasonal patterns to quirky designs, we have it all covered! What else is cooler to make than these cool things to crochet? Hooks at the ready, go!