Jazz up your little angel's nursery with this adorable Faux Skin Nursery Crochet Bear Rug Pattern. Excluding the nose and eyes, the entire bear rug is skillfully crocheted that makes a soft dense fabric which gives a comfortable feel to anyone who touches it.
Moms can use this as a prop for newborn photo sessions and not only for decorations. Seeing your little one lying or wrapped around this very cute bear skin rug can put a smile to anyone who sees them.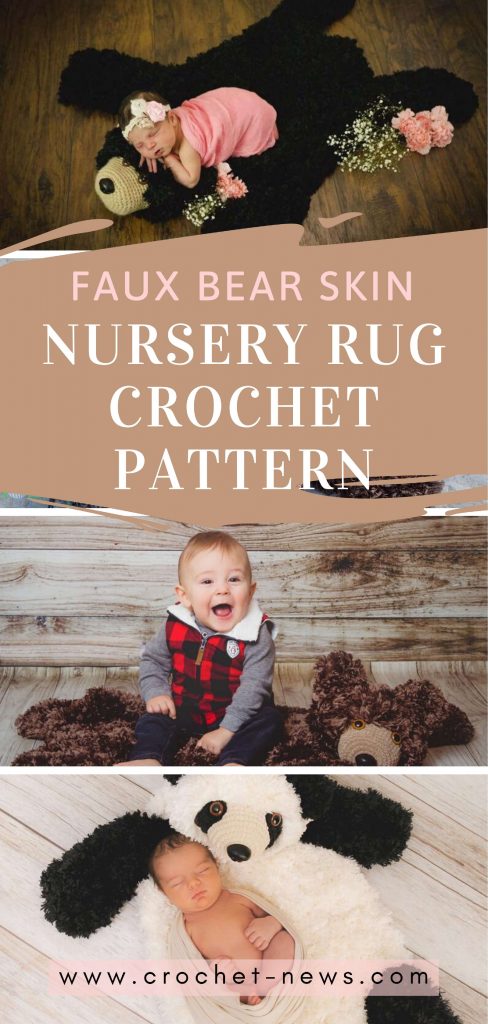 ABOUT THE BEAR RUG CROCHET PATTERN
This delightful nursery faux bear skin rug crochet pattern is uniquely designed by Jennifer of crochetbyjennifer.
It's perfect for moms out there who loves making hand-crafted materials for their loved ones. This faux bear rug can also be given as a gift to your friends and relatives for their babies.
Crocheters can customize this according to their preferences. If you want it to be a more realistic grizzly bear, you can use the combination of black and brown fur yarns. If you're aiming for a polar bear, you can make use of a white fur yarn. And lastly, if you want a faux panda bear skin rug, make use of the black and white fur yarn.
Jennifer wrote the pattern in English and standard U.S. crochet terms.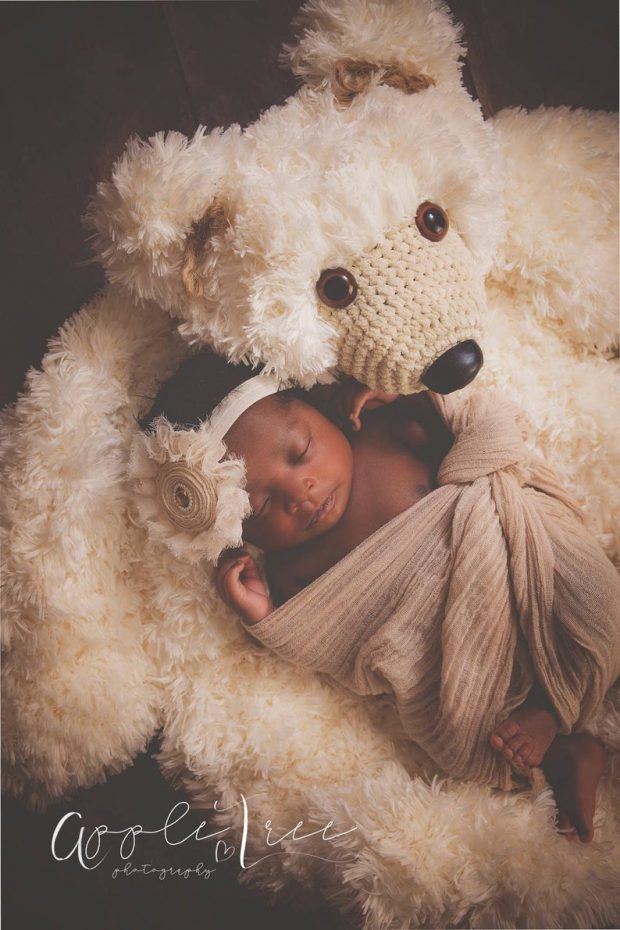 SKILL LEVEL FOR THIS NURSERY PATTERN
This pattern is for people who have an intermediate level skills in crocheting. Crocheters will find the pattern, solely, easy but working with fur yarn is quite difficult. You must be able to "feel" the stitches in order to achieve the perfect texture of the faux bear skin. However, a little challenge won't hurt right?

MATERIALS NEEDED FOR THE FAUX BEAR SKIN RUG
Crochet hook size J (6 millimeter)
Crochet hook size P (10 millimeter)
Stitch markers
Measuring tape
Yarn needle
Safety eyes (18-24 mm)
Safety nose (30-40 mm)
a little amount of polyester fiberfill stuffing
Yarn – any furry yarn

Specific yarn used is 12-15 skeins of Red Heart Boutique Fur (or any #7 jumbo weight "fur" yarn) and a small amount of desired color in either #4 worsted weight or #5 chunky weight yarn for the muzzle.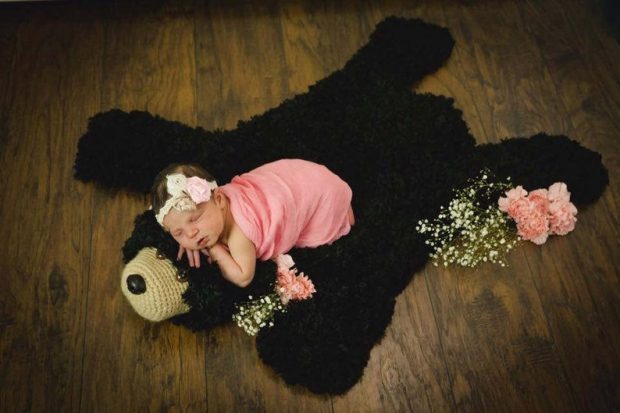 CROCHET FAUX BEAR SKIN RUG SIZES
Width: 25 inches
Length: 40 inches

WHY MAKE YOUR OWN FAUX BEAR SKIN NURSERY RUG CROCHET
Making this pattern is the perfect way to challenge and enhance your skills in crocheting. Once you tried doing this pattern, you'll get to learn and experience the art of "feeling" the stitches on your own.
This crochet faux bear skin rug is a splendid way to show how much you love your friends and relatives. This can be given to them as a gift for their babies. Who wouldn't appreciate a gift excellently hand-made especially for you?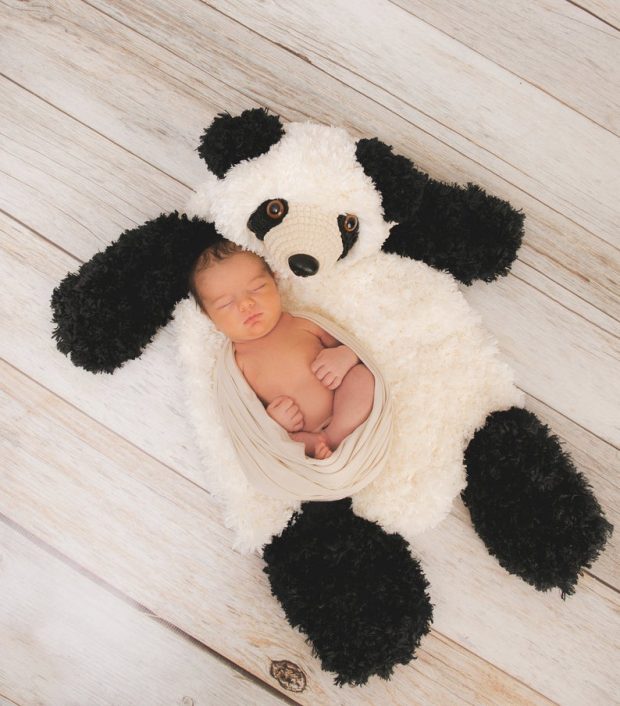 Lastly, you can show off your masterpiece by answering confidently that you made that faux bear skin rug on your own. For more patterns for you to enjoy, check out our collection of Crochet Rug Patterns and Crochet Bear Patterns.
Start now and create splendid and adorable photos with your babies wrapped around your very own Nursery Crochet Bear Rug Pattern!