He's red, fluffy, and funny, and he's the most memorable muppet for many. Today, we celebrate him. Read this special collection of Elmo crochet patterns! If you are a Sesame Street fan, this little guy probably needs no introduction!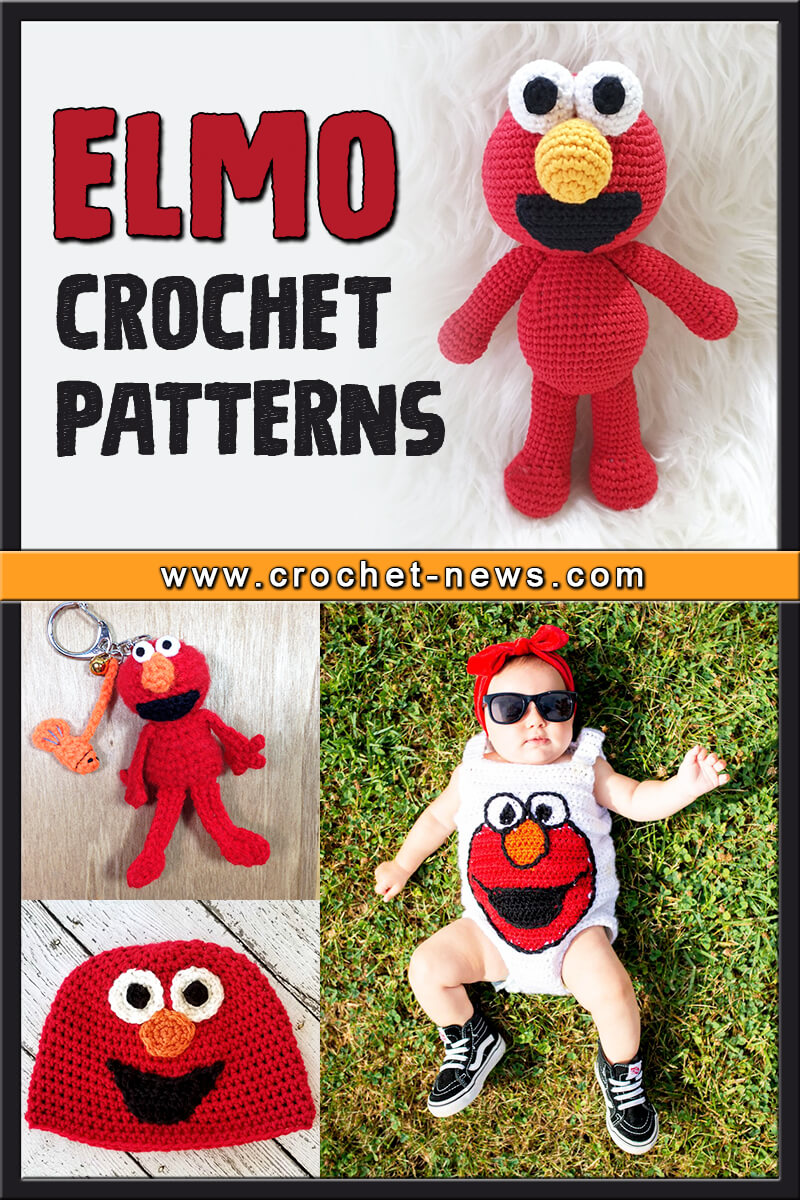 10 Crochet Elmo Patterns
Whether you've got a little one just getting into Elmo and friends or you're an adult who just needs a bit of nostalgia, this list is for you!

1. Free Elmo Crochet Pattern by Maggie Makes Stuff
Who doesn't love Elmo? He's such a fun cuddly friend. Use this free Elmo crochet pattern to make your new best friend. He also makes a great birthday gift for a child. Anyone receiving this Elmo character is sure to love him to pieces.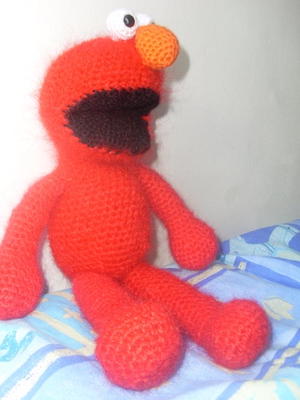 Get the Pattern here

2. Crochet Elmo Inspired Baby Booties Pattern by Hopeful Honey
If you love Sesame Street you'll adore these Elmo inspired baby booties, perfect for keeping even the tiniest toes warm! Learn how to create these adorable Elmo inspired booties, a perfect addition to any baby's wardrobe!
You can find more adorable baby booties here.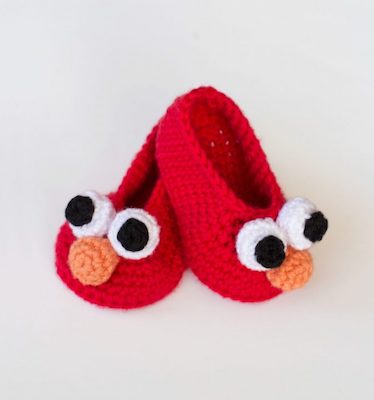 Get the Pattern here

3. Crochet Elmo Amigurumi Pattern by My Little Sky
It's hard to get much more adorable than lovable, squeezable elmo. When finished, this amigurumi is about 9.5 inches tall, which is just the right size for cuddling.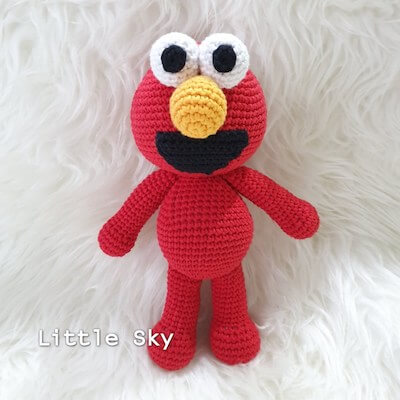 Get the Pattern by My Little Sky here

4. Mini Crochet Elmo Amigurumi Pattern by Stuff Susie Made
Cuddle up to fun with a Sesame Street favorite! This crochet Elmo plush is sized right for little hands. Kids can begin to create their own storytelling adventures from Sesame Street with their sweet, Elmo toy.
Make this takeaway pal and attach it to their backpack as a keychain!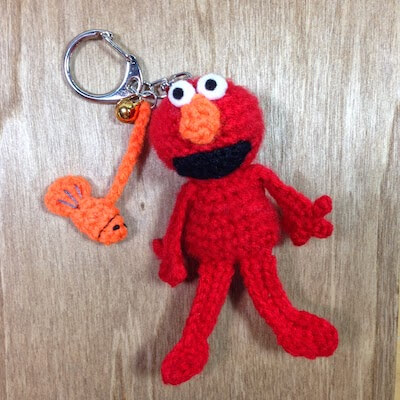 Get the Pattern here

5. Elmo Beanie Crochet Pattern by Hooked On Homemade Happiness
What child doesn't like Sesame Street? If they watch it on TV, then thy'll love this Elmo-inspired crochet beanie! You could also make this hat into Grover by making is blue and the nose pink, or you could make cookie monster with a blue hat, no nose and silly eyes. So cute!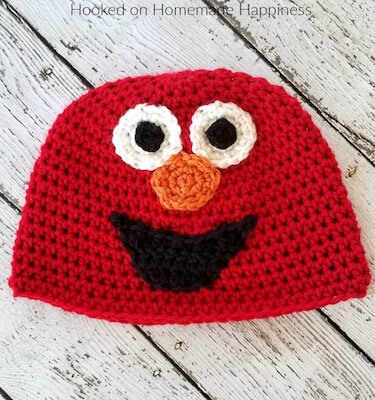 Get the Pattern here

6. Hooded Cocoon Elmo Crochet Pattern by Sara Ayers
A is for adorable! Dress your little one and prepare to be tickled on Halloween in this cozy Elmo Hooded Cocoon. It features Elmo's eyes and nose with your baby's face coming out of his mouth!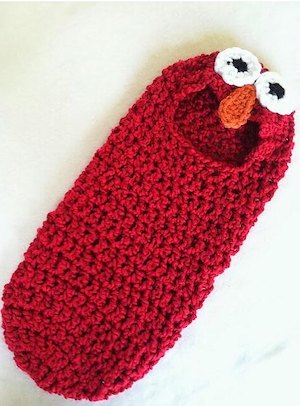 Get the Pattern by Sara Ayers here

7. Crochet Elmo Inspired Security Blanket Pattern by Laurie's Crochet R Us
Soft and soothing, this crochet Elmo plush security blanket will offer total comfort to your tired tot. It is made using worsted weight yarn and features an attached stuffed Elmo; the plush design is perfect for snuggling!
This fuzzy red friend is more than just a toy for your newborn. It's baby's second favorite snuggle buddy – right after you!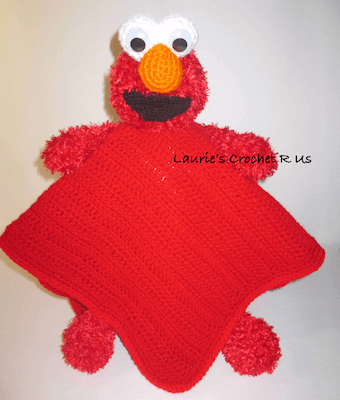 Get the Pattern here

8. Romper Elmo Crochet Pattern by Lion Brand
A baby romper should be as adorable as your baby! With this Elmo onesie, your baby can dress as cute as he looks! This cute Elmo romper outfit would be perfect for a Sesame Street Elmo theme birthday party, or just a fun day out in the sun!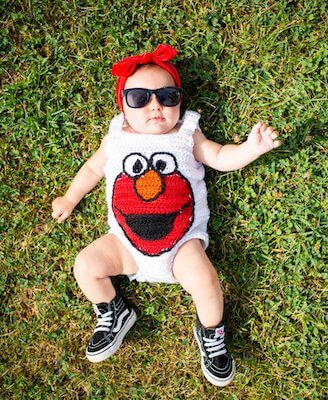 Get the Pattern here

9. Crochet Elmo Hat Pattern by Yarnutopia
Get in touch with your inner cutie pie with this adorable Sesame Street Elmo inspired baby hat! Follow along with this video tutorial to learn how to make this hat for a size 6-12 Months.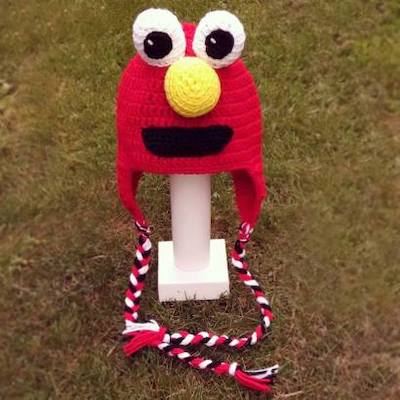 Get the Pattern here

10. Crochet Sesame Street Blanket Pattern by Bag O Day Crochet
This Sesame Street baby blanket features your child's favorite Sesame Street characters. Perfect for bedroom, living room, take it in the car for short or long road trips, or having on hand anytime kids might need some extra warmth and comfort.
It has cute little Sesame Street characters on it, so your child will love to use it.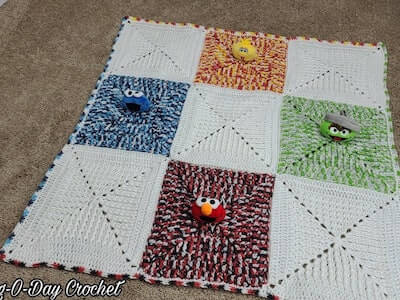 Get the Pattern by Bag O Day Crochet here
THERE'S SO MUCH TO LOVE ON THESE ELMO CROCHET PATTERNS, WITHOUT A DOUBT!
Show your love by sharing your finished pieces with us on our Facebook Page. 

Love crocheting adorable TV and movie characters? Check out these: Winnie The Pooh Crochet Patterns, Hello Kitty Crochet Patterns, Crochet Frozen Patterns, Baby Yoda Crochet Patterns, Crochet Snoopy Patterns, Crochet Minions, and Beauty And The Beast Crochet Patterns you will surely want to make!

What are you waiting for? Whip up one or more of these Elmo crochet patterns for all the Sesame Street fans in your life!