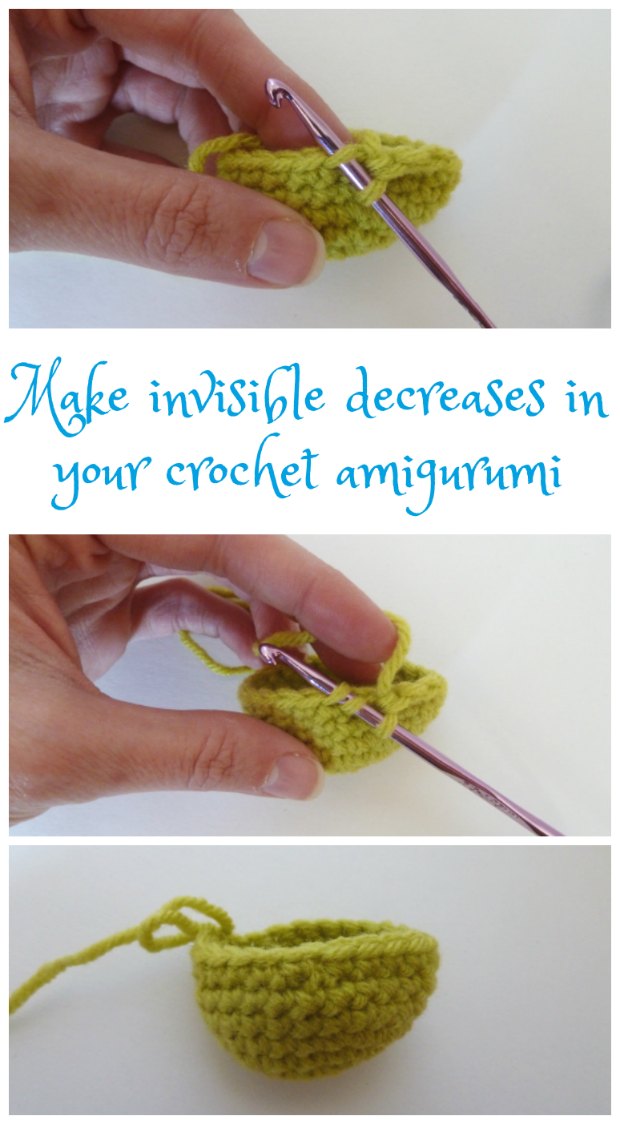 How To Crochet An Invisible Decrease In Amigurumi
Learn how to crochet an invisible decrease in your amigurumi projects with this video tutorial. If you love to crochet amigurumi, then you'll know that the shaping requires a lot of increasing and decreasing.  You work hard on these little projects and want to them to look perfect – or as perfect as you can make them.  So when it comes to learning new tricks to get a better finish – every little trick helps.  Today, how to get neater and near-invisible decreases.
The invisible decrease doesn't technically disappear. I think a more accurate term is "masquerade." It's a decrease that masquerades as a single crochet. And that's why we love it. When you use the invisible decrease, your amigurumi won't be dotted with unsightly bumps. The decreases are almost imperceptible.
You can watch the simple video below.
https://www.youtube.com/watch?v=lG8ubGhdquA
If you prefer a written and photo tutorial instead, you can find this on Book People Studio.
Photo tutorial for the invisible decrease