Learning how to crochet a blanket doesn't have to be hard! For beginners, it may look a little intimidating but we're always here to help you.
How big should the blanket be? What stitches should I use? Which yarn should I pick?
These are just some of the usual questions crocheters ask when making their very first crochet blanket. We totally understand why they are overwhelmed with everything they have to do!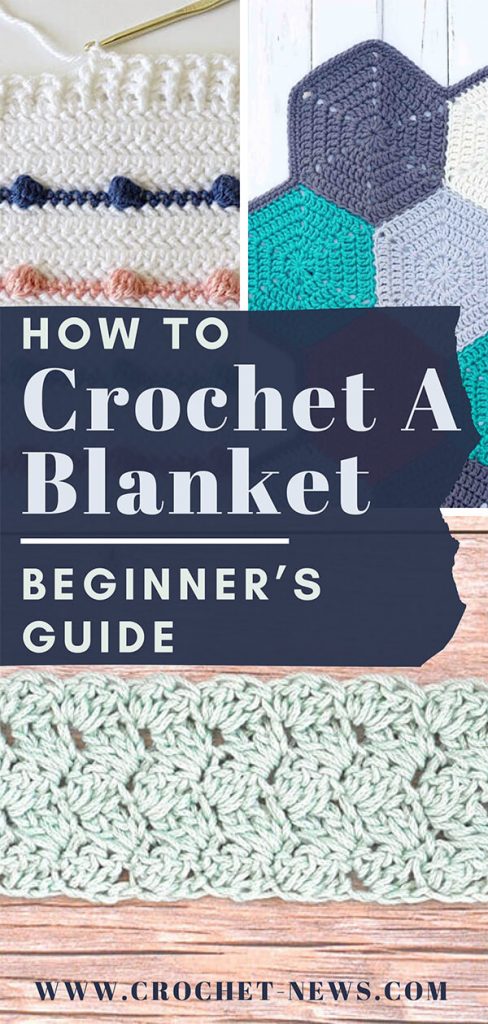 But, of course, we want their first crochet blanket making to be a fun and enjoyable memory. So we made a guide on how to crochet a blanket to help you have a smooth and worry-free journey!
Are you ready to learn to crochet a blanket?
Details You Need to on How to Crochet a Blanket
Before making a crochet blanket, there are a lot of things you have to take into consideration. Since it's your first time to make a crochet blanket, we'll start with the 3 most basic details you have to figure out before working on your blanket.
Starting with these details is important because these will have a great effect on the output of your crochet work. Imagine finding out you're using the wrong yarn when you're almost done with your blanket!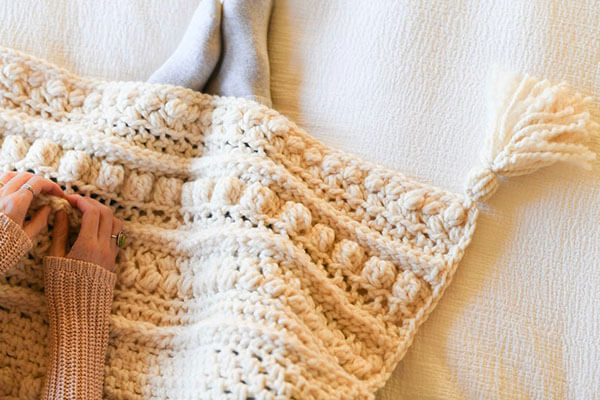 Size of the Crochet Blanket
The first detail to consider before making your blanket is its size. Blanket sizes also depend on how it will be used.
For example, blankets intended for babies are usually smaller. They should be big enough to keep the baby warm, but small enough to fit their crib perfectly.
There are also blankets that are made for older boys and girls. Although bigger than a baby's blanket, they are usually smaller than an adult's.
An adult's blanket can depend on the size of their bed or its function. Some blankets are meant to be used on queen-sized or king-sized beds.
Others that are meant to be as decorations, just like a throw blanket, are usually smaller than other adult-sized blankets.
The usual sizes of crochet blankets are listed in the image below.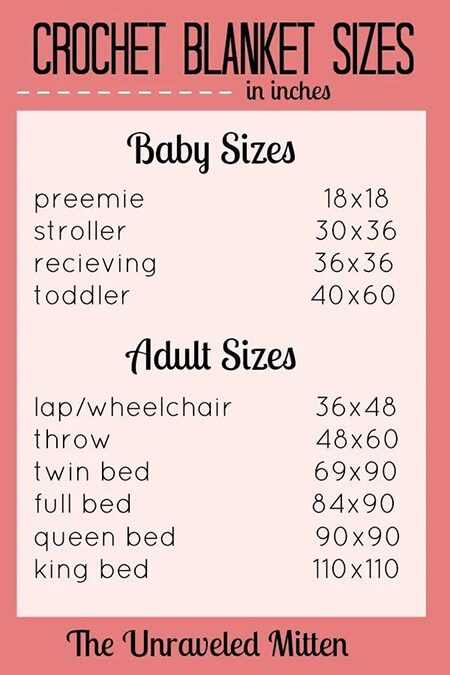 What kind of blanket are you planning to make?
Design of the Crochet Blanket
Now that you know the different sizes of blankets you can make, it's time to decide what design you'll be making!
You're free to make your own design but if you're a beginner, we highly recommend that you follow a pattern. Your first blanket journey will be easier if you're following a set of instructions, right?
There are various designs you can use to make a crochet blanket. It really depends on what design you prefer.
Check out different designs of crochet blanket patterns here.
One Stitch Crochet Blankets
If you're going for something simple, we recommend making the simple one stitch crochet blanket for beginners. One stitch blankets are great if you want to practice a new stitch you've been trying to learn.
Crochet Blankets Made Using Granny Squares
Additionally, granny squares can also be used in blankets. To complete the blanket, you'll have to make a number of motifs and join them together.
Instead of using granny squares, you can also use other shapes. This hexagon blanket pattern is a great example!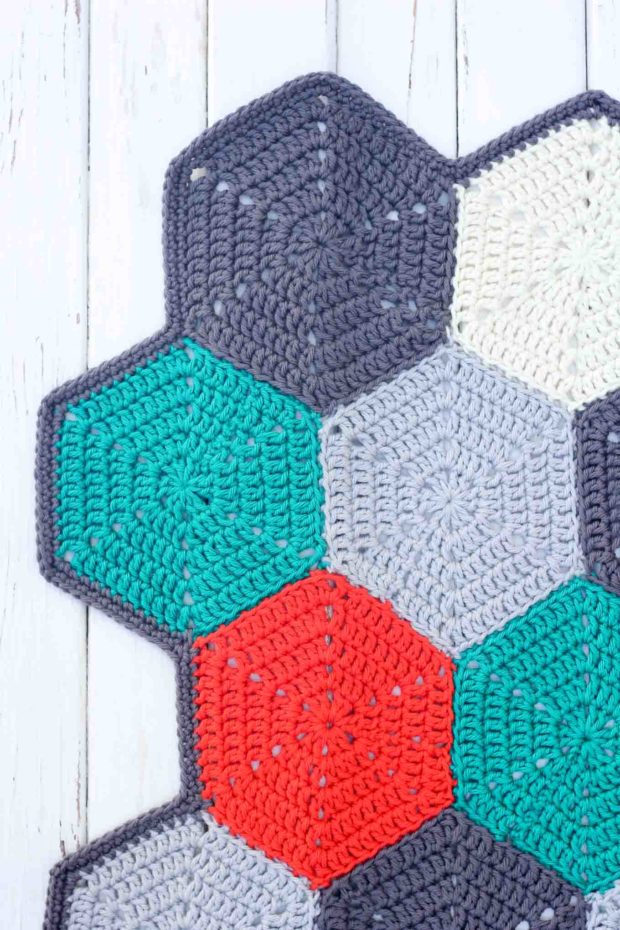 More Intricate Crochet Blanket Designs
If you're looking for a more challenging pattern, you should try some patterns with more intricate designs.
For instance, this lovely crochet baby blanket has rows of colorful bobble lines that add contrast to its plain white main color.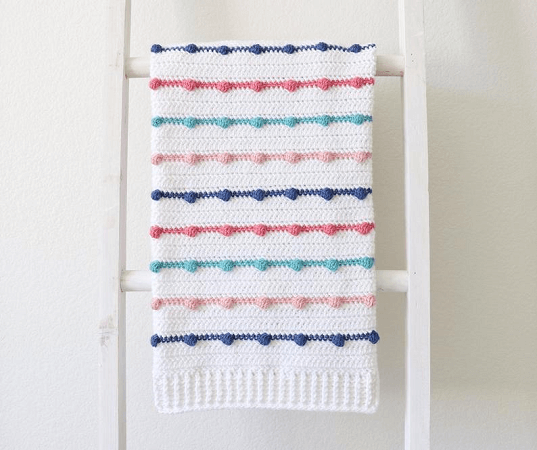 Stitches to Use in Crochet Blankets
There are A LOT of stitches you can use to make a crochet blanket. For this article, we'll focus on the stitches that are easy to make.
Single Crochet and Double Crochet
If you want something really simple, you can opt to use the most basic crochet stitches. Take the simplest route and make an entire blanket using single crochet or double crochet stitch.
You can also use the two stitches in alternating rows to add some variety to your crochet blanket.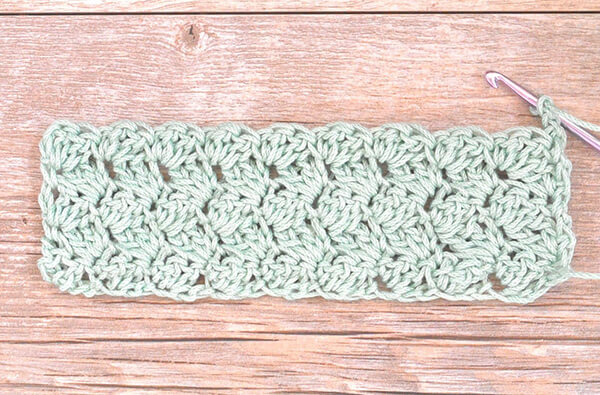 Blanket Stitch
The blanket stitch is a great choice if you want something simple and repetitive. It's a great stitch for beginners since they only need to know how to make a single and double crochet stitch.
In addition to that, this stitch makes a dense fabric perfect for blankets! Aside from blankets, the blanket stitch is also great for other garments like scarves and beanies.
Corner to Corner (C2C) Stitch
Crocheters are used to working in horizontal rows to make their blanket. In the Corner to Corner (C2C) Stitch, you'll have to work from one corner to the other corner!
Don't worry if you're just a beginner, we found this Classic Gingham C2C Baby Blanket Pattern that's so easy to follow! Plus, it uses a half-double crochet stitch that you can definitely learn quickly.
Shell Stitch
Another stitch that will look great on blankets is the Shell Stitch. To create a blanket using this stitch, you'll have to make multiple wavy rows in alternating colors. If you want to keep it simple, you can also use a single color.
Aside from using the Shell Stitch to make the whole blanket, you can also use it to add borders.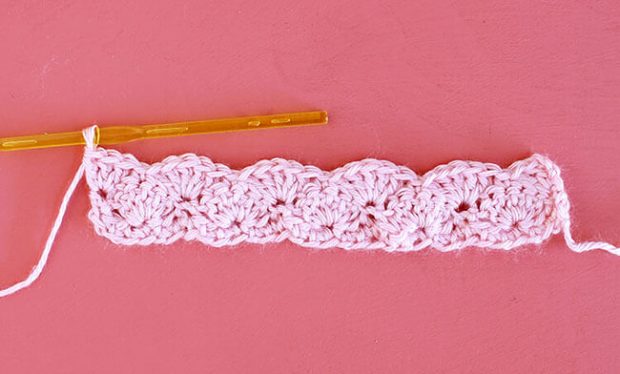 Type of Yarn to Use in making a Crochet Blanket
Crochet blankets are supposed to be warm and soft right? To achieve the softness you desire, it's important to use the right type of yarn!
Acrylic Yarn
Acrylic yarn is one type of yarn that is usually used to make a crochet blanket. Aside from its quality, it's also known as one of the most affordable yarn.
Cotton Yarn
Another type of yarn you can use to make blankets is cotton. It's incredibly soft and lightweight, yet still affordable.
Wool Yarn
If you want to splurge a little on your yarns, you can opt to use wool. Yarns made of wool are softer, more expensive, and are trickier to wash.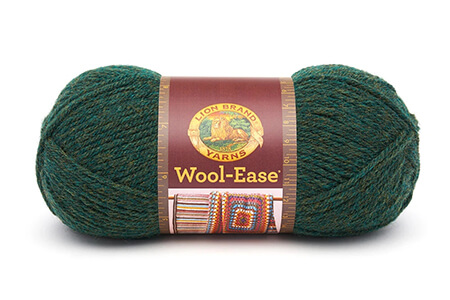 Start Working on the Crochet Blanket
Have you decided what size and pattern you'll be using for your pattern? We hope you already bought the yarn you'll be using for your crochet blanket!
Are you ready to start working on your blanket?
Work on your Foundation Row
Since some blanket patterns require a foundation row, we'll have to start with this one. A foundation row is made using a chain stitch, or other foundation stitches as specified in your pattern.
The length of this row will determine the size of your blanket.
Start Crocheting the Blanket
After working on your foundation stitch, you can now proceed to work on the whole blanket! If you're feeling overwhelmed, just relax and take it one step at a time.
If you can't figure out some of the stitches, you can check our list of Crochet Stitches for Blankets. Some of the stitches have video tutorials that you can follow, while others have detailed written tutorials to help you understand how to make the stitch.
Finishing the Crochet Blanket
If you're working on a granny square blanket that needs joining, now's the perfect time to join your squares! Make sure you follow the instructions on your pattern to achieve a clean and seamless join.
You can also add borders to your blanket. If you want wavy edges instead of the plain straight ones, you can try using the Shell stitch.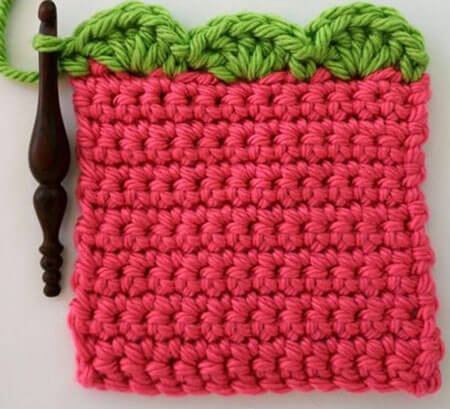 Now You Know How to Crochet a Blanket, Make Your First Ever Blanket
We Can't Wait to See Your Finished Crochet Blanket. We hope our guide on how to crochet a blanket helped prepare you in making your first ever blanket! Find out how much you learned by making any of these Crochet Baby Boy Blanket Patterns or Crochet Cow Patterns.
Did you have a fun time creating your own? Your works are very special to us and we love seeing them, especially when it's your first time making them. When you're done with your crochet blanket, feel free to post it on our Facebook page!
Did you enjoy making your crochet blanket? If you want to create another one, you can check these lovely Wintertide Crochet Blanket Pattern, Crochet Ripple Blanket Patterns, Free Modern Crochet Blanket Patterns, and Butterfly Blanket Patterns.
May this article on how to crochet a blanket enticed you to make more crochet projects!