To all our crocheters who love butterflies, this crochet butterfly blanket list is made especially for you! If you have been looking for a butterfly-inspired blanket, then you're reading the right article.
Of course, we didn't forget about your little ones! So aside from adult blankets, we also included crochet butterfly patterns that are small enough for kids.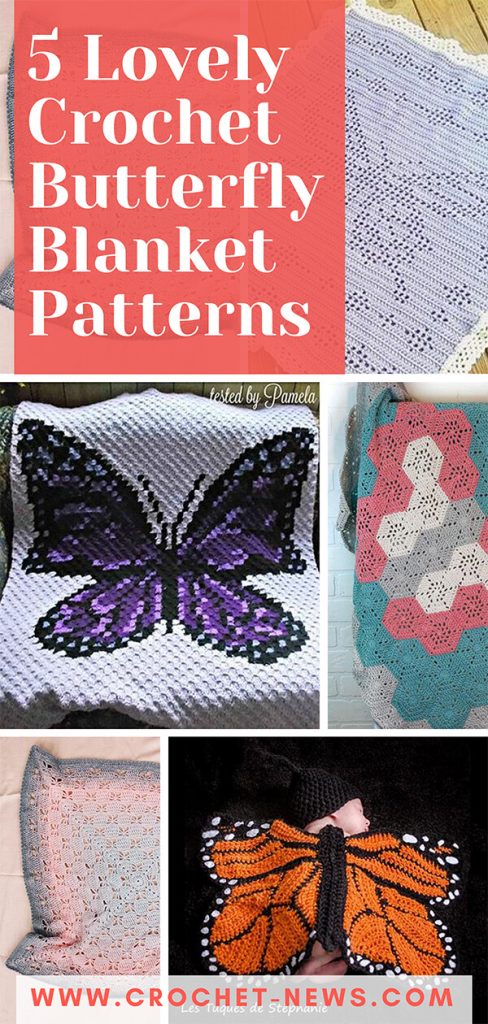 Are you ready to see some lovely crochet butterfly blanket patterns?
1. Free Crochet Butterfly Blanket Pattern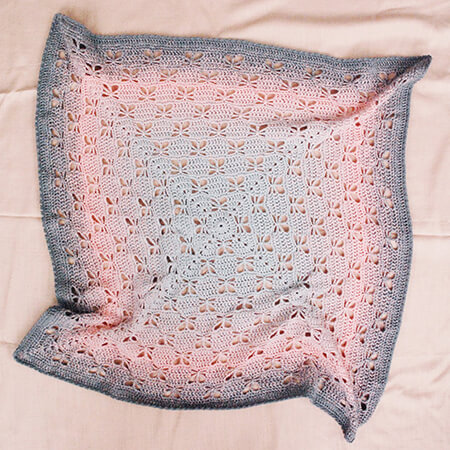 Get this Garden Butterfly Blanket Crochet Pattern Here.
First on the list is this delicate looking crochet butterfly blanket pattern from Lottie & Albert. If you have never tried the filet crochet technique, this can be a great practice project for you!
Since you'll only be using a few stitches to create the grid-like lace patterns, this butterfly blanket crochet is perfect even for those who don't have much experience with filet crochet.
Plus, we're sure you'll get the hang of it after a few rounds. Although this is a modified pattern from another designer, we decided to feature their version because we love how it turned out!
So if you're looking for a delicate and light butterfly blanket crochet, you should check out this one!
2. Monarch Crochet Butterfly Baby Blanket Pattern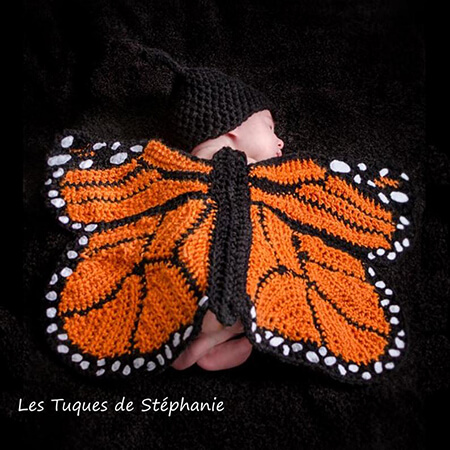 Get this Monarch Crochet Butterfly Baby Blanket Pattern Here.
For our crocheters who have little ones, we're pretty sure you won't be able to resist this stunning pattern!
This monarch butterfly blanket can definitely captivate anyone's heart. It truly captures the color and patterns of a usual monarch butterfly.
Although it is primarily used as a photoshoot prop or as a costume, it can also be used in many other ways. If you're planning to have a mini Sunday afternoon picnic with your little one, you can also use this as his picnic blanket.
When your little one outgrows his blanket, you still use it as his playmat whenever he plays on the floor. With its stunning design, you can also use it as a decorative rug.
3. Hexagon Baby Butterfly Crochet Blanket Pattern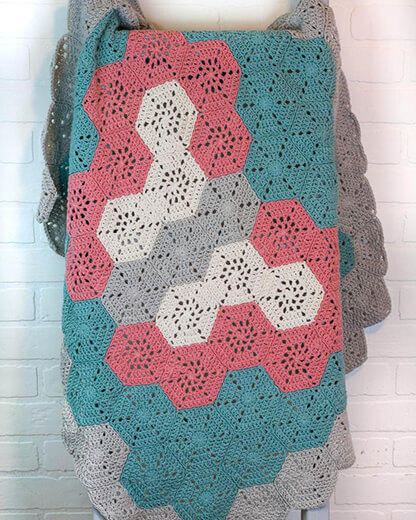 Get this Hexagon Baby Butterfly Crochet Blanket Pattern Here.
Thinking of going for a more modern looking blanket? This Hexagon Butterfly Baby Blanket will suit your style!
The crochet butterfly baby blanket pattern may not be that obvious when you're just starting to work on this blanket. But by arranging the different colored hexagons and joining them together, you'll be able to see the butterfly design.
To create this butterfly blanket crochet, you'll have to make 90 easy-to-make hexagon motifs. The four-row hexagons are pretty easy to make so you'll surely have your desired number of pieces in no time!
Are you ready to make something modern and still have a touch of a lovely butterfly?
4. Filet Butterfly Blanket Crochet Pattern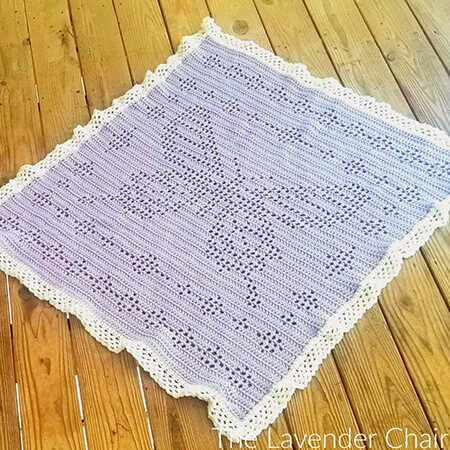 Get this Filet Butterfly Blanket Crochet Pattern Here.
We totally understand if modern, geometric designs are not what you're usually looking for in blankets, so let's go back to more delicate designs.
Next in the list of crochet butterfly blanket patterns is this gorgeous blanket with a huge butterfly pattern in the middle.
Instead of filling the whole blanket with little butterflies, we love how to opted to create a huge one in the middle. Other tiny details are also added to frame the butterfly.
Although intended for intermediate crochets, only the basic stitches are used in this crochet butterfly blanket pattern. So if you're a beginner who's planning to level up your skills, this pattern is worth giving a try.
If you want to create an equally sophisticated blanket, try using a light or pastel colored yarn to get the same delicate look!
5. Purple Crochet Butterfly Blanket Pattern
Get This Purple Crochet Butterfly Blanket Pattern Here.
Have you ever tried working on a c2c pattern? If you haven't yet, we think it's time to give it a try!
We included this butterfly blanket crochet pattern because we absolutely love its huge purple butterfly design! Just look at how they used different shades of purple to create a lovely butterfly pattern.
To further highlight the butterfly design, we love how the designer used a plain colored yarn for the rest of the blanket. It really made the butterfly stand out more!
Which crochet butterfly blanket did you choose to make? We won't be surprised if you decided to make everything on the list!
We all want to see how your blankets turned out, so don't forget to post your finished work on our Facebook Page! Pretty sure the other crocheters will be delighted to see what you worked on. We also have a round-up of Ripple Crochet Blanket Patterns and Crochet Blanket Patterns for Baby Boys for more options for you and your family.
If you're looking for other butterfly-inspired crochet patterns, you can check our butterfly patterns.
We hope you enjoyed making this crochet butterfly blanket, and we're excited to see what you'll work on next!