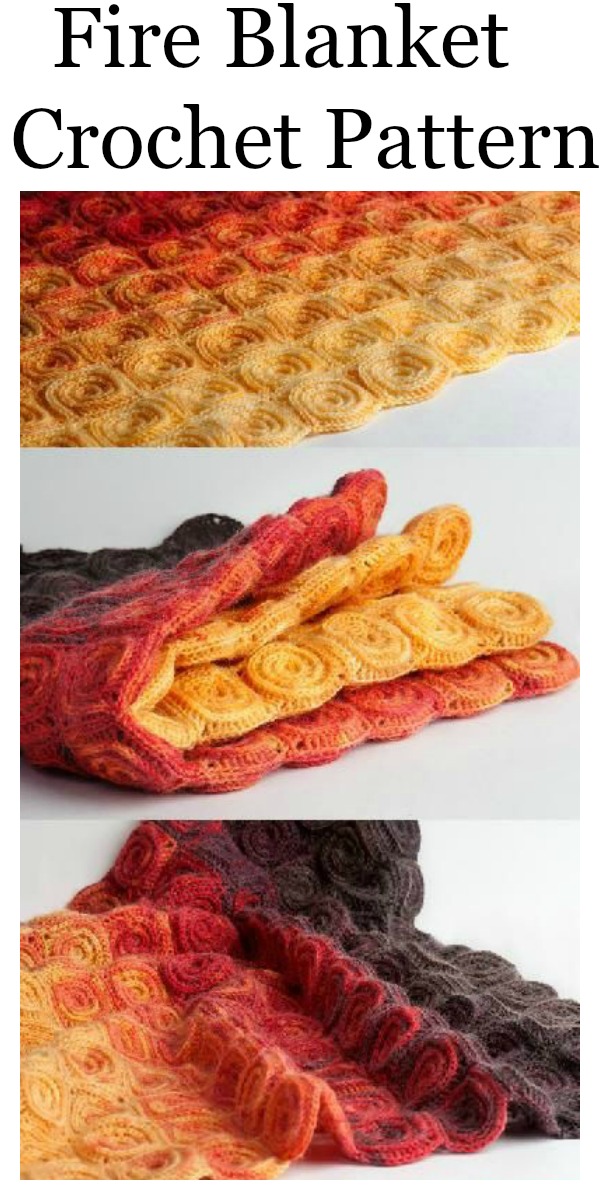 Fire Blanket Crochet Pattern
Know what's better than participating in the Fire Challenge and getting a terrible singe? The Fire Blanket Crochet pattern, that's what. The crochet fire blanket pattern is an exceptionally wonderful piece to crochet for your home. It is both soft and cuddly.
The warm, lovely colors are just something else. The colors will get you in the "rugged-up-in-front-of-a-fire" kind of mood. Trust me you're going to have a blast with this blanket, a fantastic magazine and a glass of your favorite Merlot, Pinot or whatever it is you fancy.
Being relatively easy to assemble, you won't have a hard time crocheting the Fire blanket crochet pattern regardless of your level of experience.
Fire Blanket Materials
Crochet hook in size D / 3.25mm
Fire Blanket Crochet Pattern Sizes
The Fire blanket can be made into various sizes which include:
Newborn size blanket which is 28 by 28 inches (320 gm, 1992 yards), a
Crib-sized fire blanket that is 36 by 36 inches which is seven skeins or 560 gm, 3486 yards.
Lastly, you can crochet the fire blanket in large size, 40 by 70 inches representing 14 skeins or 1130 gm, 6972 yards.

Perfect Crochet Blanket For Home Decor
The fire crochet pattern is the perfect baby shower gift that can also be used as a baby birthday present. Some crocheters are of the opinion that handmade crochet Afghans are outdated and more suited to grannies. I am not one of those people.
With this modern handmade fire blanket, you can set out to prove them wrong. The fire blanket crochet pattern is both unique and stylish, and at the same time handmade with such passion and finesse that you can feel the love just by touching it.
This blanket will also work great with any yarn you have. However, remember that different yarns have different weights, and therefore you may need varying quantities from the materials quoted in the requirements section.
Every mother loves to adorn her home with the most delightful items. The Fire blanket is one of those things that should be at the very top. If not, you need to re-examine your taste in décor and life in general.
Other than being the perfect item for toddlers, and teenagers alike, this blanket can also be crocheted to a bigger size to accommodate the warming needs of adults. I sincerely believe that this blanket is one item that your household cannot afford to do without.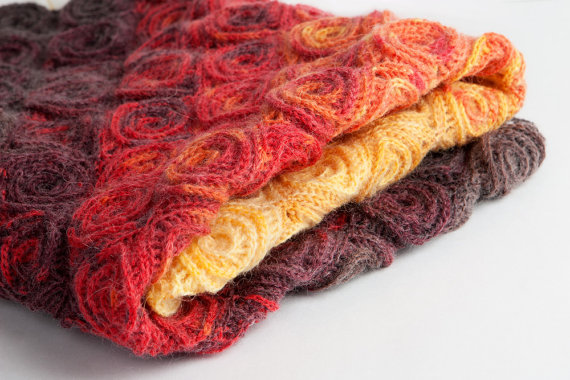 A Master Piece Waiting To Happen
If done well, a fire blanket crochet pattern is a marvel of art. The detailing and stitch work on a fire blanket crochet pattern can be described as nothing less than immaculate.
In conclusion, the fire blanket crochet pattern is indeed a physical manifestation of crocheting excellence and good taste. The fire blanket crochet pattern is a widely appreciated style that has been used to create a vast collection of breathtaking pieces.
The color schemes used will immediately get you feeling warm and toasty, yearning for nothing more than a quiet evening in front of an open fire.