Add a fruity taste to your little girl's outfit with this Strawberry Crochet Bag Pattern. It creates a unique close-knit fabric that can serve multi-functional purposes!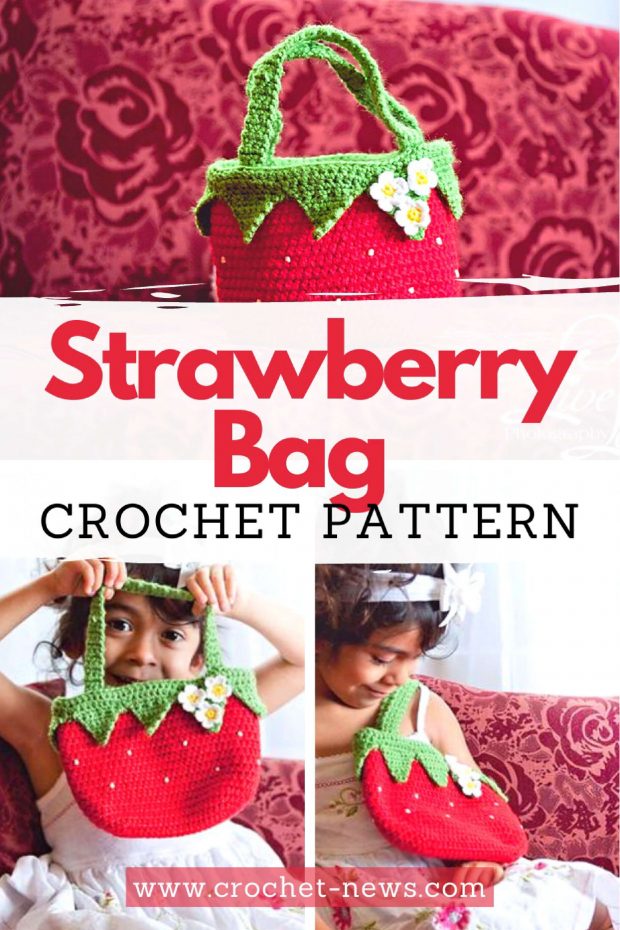 This simple yet adorable strawberry crochet bag for beginners was created by Olesya of BeezyMomsCreations.
It can be used as a purse for handling small items, it can also be used as a bag for snacks to carry around at your child's daycare or school.
Its unique close-knit fabric can handle even the littlest items so you don't have to worry about them slipping out.

Young girls will definitely be happy to receive this strawberry bag as a present. Aside from its functionality, this strawberry bag adds a girly look to their outfits as well.
Pair it with a dress or pants and tank top, this strawberry bag will definitely make its way to blend with their favorite attires.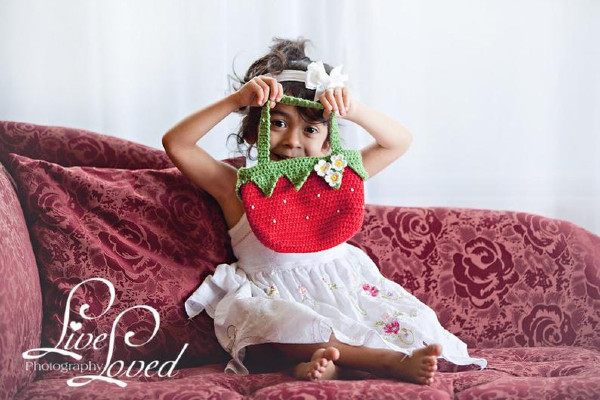 MEASUREMENT OF THE BAG
Height 6"(15cm), Width 7.5"(20cm)

WHO CAN USE THE CROCHET STRAWBERRY BAG
This strawberry bag is perfect for cheerful young ladies and tots. They can place anything they want inside this bag; may it be their hygiene products, toys and accessories or afternoon snacks. This bag will definitely come in handy.

This bag also has a dense fabric to ensure all your items safe.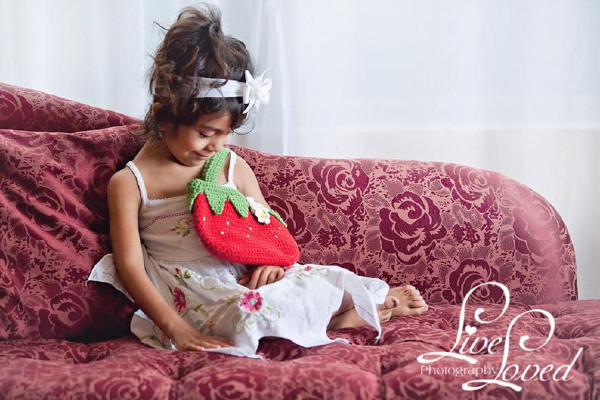 WHEN TO USE THIS ADORABLE BAG
You can use this bag anywhere and anytime! Name it: from a quick stroll to the mall or parks, going to churches, and to going to school. Attending something? It can be quite versatile that it can be used in almost all of the occasions and everyday errands.

OUTFITS THAT'LL GO WITH THE EASY CROCHET STRAWBERRY BAG
Your little girl's outfit depends mainly on what kind of event you'll be going to. Here is a list of outfits that'll go with the strawberry bag:
Dresses:
This outfit will showcase the complete feminine look for your little ladies, may it be casual Sunday or Maxi dresses, anything will go with the strawberry bag. Make sure to wear light and neutral colors to flaunt the fruity red look!
Jeans, Blouse or Tank tops:
This outfit will flaunt the cool and chic side of your little ones. This look can be used with the strawberry bag during hang outs in the mall or in the park. Just mix and match colors of your outfit that'll go with bag.
Check out 37 crochet halter top patterns.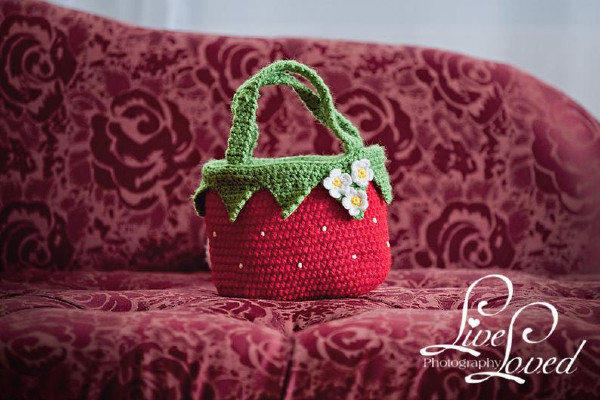 WHY YOU SHOULD START MAKING YOUR STRAWBERRY BAG
Seeing your little girl's smile is the best gift all mothers can ever receive. By giving your daughter or niece her very own strawberry bag, imagine how happy it'll make her! For more crochet bag patterns, check out our collection of Crochet Heart Clutch Bag Pattern, Market Bag Patterns, and Crochet Mesh Bag Patterns.

So, what are you waiting for? Start making your very own strawberry bag crochet pattern and your little girls will forever be thankful for you.