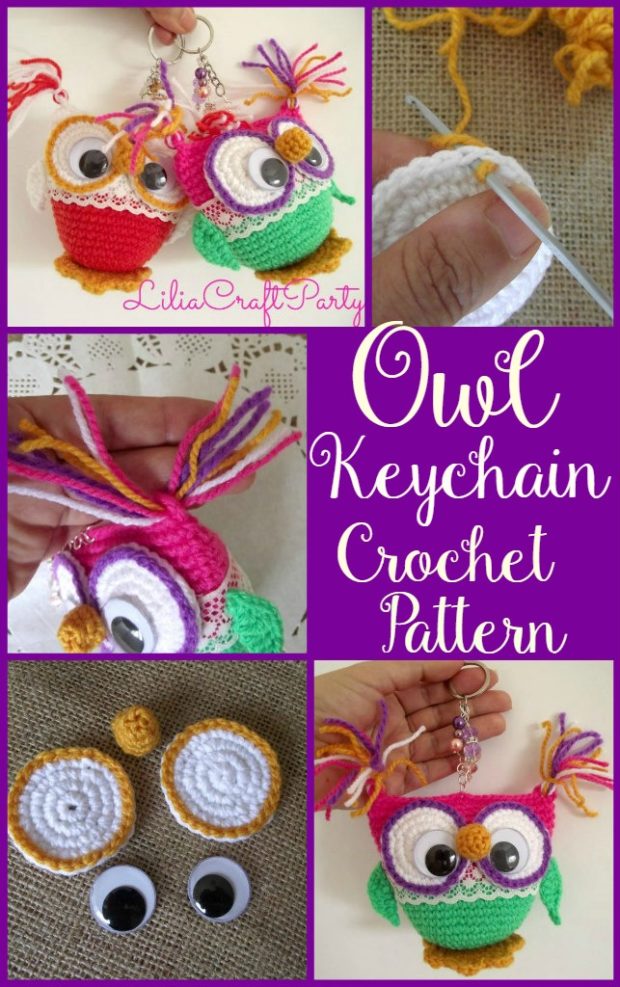 Owl Keychain Crochet Pattern
Owl keychain crochet patterns are always without a doubt the most adorable. With their big cute eyes they always make me melt. All owl lovers will be so happy with this Owl Keychain Amigurumi crochet pattern. Owls are always my favorites and you'll see them everywhere these days. Cute owls make a great decoration and gift idea for children and adults. This owl keychain is a great crochet pattern with easy to follow step by step instructions on how to crochet and assemble this keychain. It will look great on children's school bags!
Pattern is super easy and all you need is –>
Materials:
US 3mm Crochet Hook
Worsted Wool Yarn or Medium Weight Yarn, 5 yarns for main part of owl and 1 to 2 yarns for additional parts
Sewing Needle
Matching color thread
Craft Stuffing
Googly Eyes
Keychain hardware
Finished Size:
Height: 4 inch (10cm)
Wide at top: 4 ¼ inch (11cm)
Happy Crocheting!
" src="data:image/gif;base64,R0lGODlhAQABAIAAAAAAAP///yH5BAEAAAAALAAAAAABAAEAAAIBRAA7″ alt="