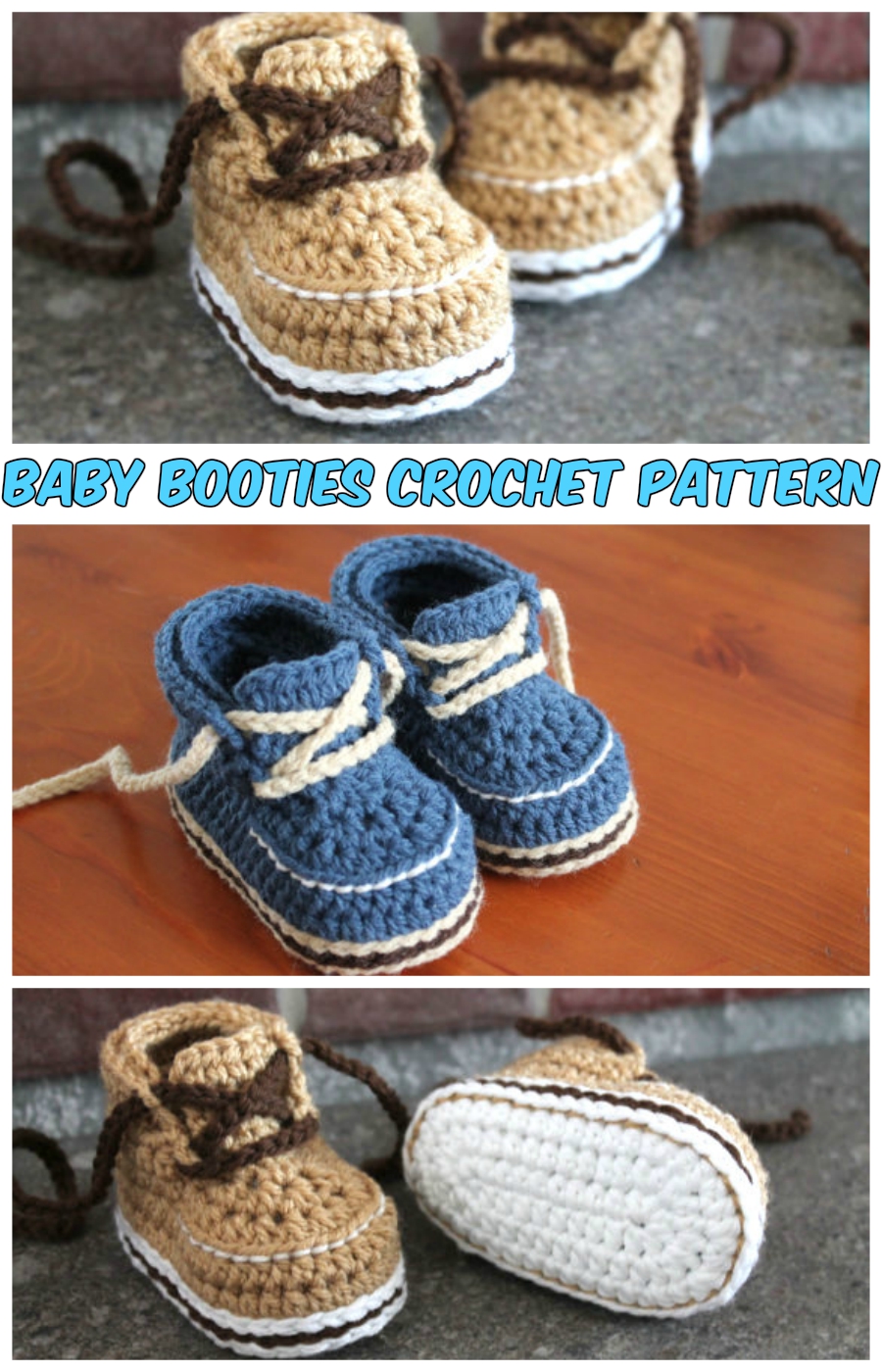 Three kids and a few nieces and nephews have taught me a few things about motherhood. There is one thing that I know all mothers adore and that's dressing up their tiny champs in cute outfits.
When my kids were younger, I would plan outfits for days out, weeks ahead. I would always find the right clothes, but the one thing that always let me down was finding the right shoes to go with the outfit.
It was especially hard to get something that was both warm and stylish for the cold months till I came across the crochet baby booties. These were heaven sent.
They fit perfectly both indoors and outdoors for the kids. They are light on their feet, comfortable, warm and best of all; you can play around with the colors and patterns making little booties to go with each of their outfits.
So, how do you go about making these cute creations for your baby?
Materials For The Baby Booties Crochet Pattern
– Worsted weight yarn in any color. Recommended Lion Brand Vanna's Choice.
– Bulky weight yarn in any color you want.
– Size H Crochet Hook
– Tapestry Needle
It's your basic crocheting requirements which shouldn't be hard to get if you don't have them already. The tutorials are also easy to follow with detailed instructions to guide.
Take those baby steps, and at the end of it all, you will be the baby bootie crochet pattern master. I'm telling you if your beautiful baby booties don't make you popular with all the mums then I don't know what will.
Try adding your own spice to the designs, the creator of the pattern encourages you to let your imagination fly. Crocheting is supposed to make you feel free not just to pass away the time and the baby booties crochet pattern is meant just for this purpose so, don't limit what you can create.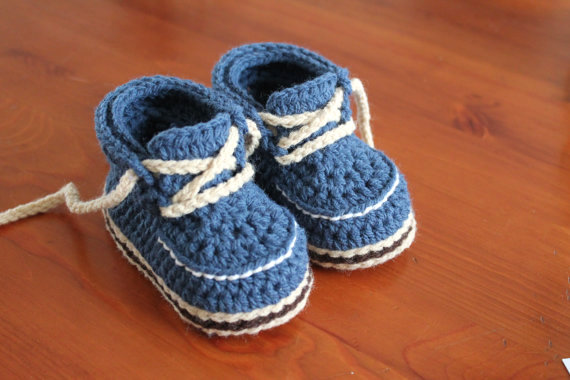 Using The Baby Booties Crochet Pattern
It turns out that the baby booties crochet pattern is not only limited to just making booties for babies but also has directions for making larger sizes. These sizes range from;
8-9 Children size
10-11 Children size
12-13 Children size
3-4 Woman size (Child size 1-2)
5-6 Woman size (Child size 3-4)
7-8 Woman size
Woman size 9-10
Baby booties make the perfect gift for a newborn and the fact that you can make them yourself means you can never go wrong with them.
You can add your own unique touch to the design; try adding your signature to the booties so when the baby grows up, they can know which auntie loved them most.
You can also make booties for your kids that will perfectly express them as individuals. A mother's love should warm not only their hearts but also their feet.
Get Started With The Baby Booties Crochet Pattern
So what are you waiting for? The baby booties crochet pattern can be found on Etsy. If I were you, I would be downloading the pdf and tutorials by now.
Get making those beautiful creations and show your loved ones just how much you really do love them.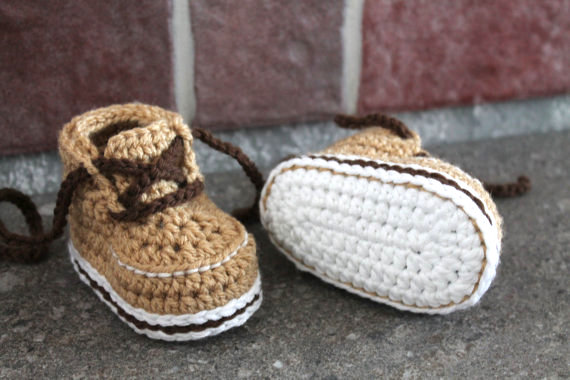 Did you love this pattern? You might also want to check out the Fur Trim Baby Booties and the Fur Trim Baby Booties