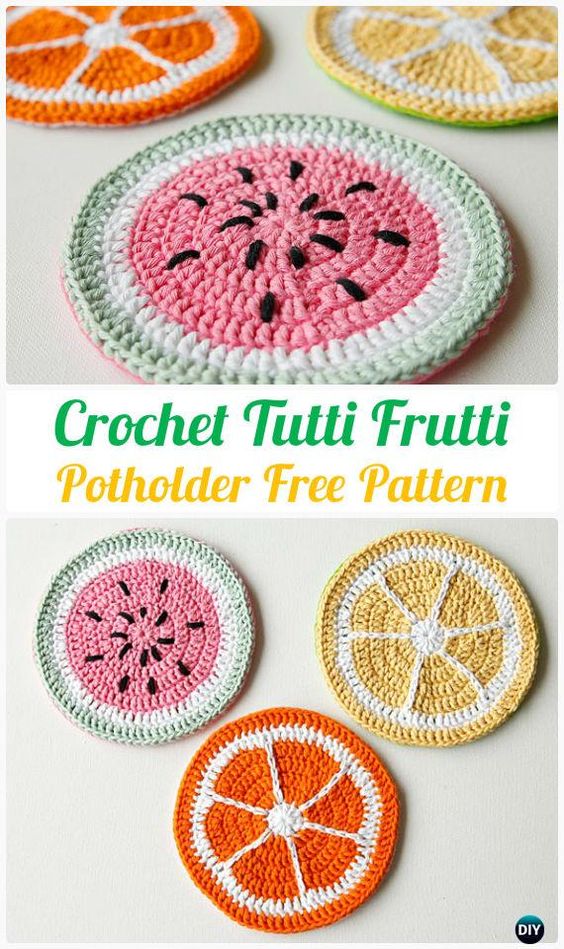 Crochet Potholder Tutti Fruitti Pattern
This crochet potholder tutti fruitti pattern come in orange, lemon and watermelon 'flavors'. Mmm, bright and zesty and full of the feeling of summer.
In this tutorial, you've learned how to crochet a fruit-inspired potholder with a felt back. Change the colors and use some black accent yarn to create the look of seeds for a watermelon potholder, or make another one in yellow, for a lemon potholder!
Materials needed:
Although not called for in the pattern, we suggest including a layer of Insul Bright
between the crochet and the felt for extra heat protection. You could also make these in a smaller size and use them as coasters. Would look great on the table outdoors with a jug of fresh lemonade.