Beach-themed home decor has been around for a very long time. It is such an easy theme to find anywhere and makes your home such a peaceful and relaxing place. Now, you can create these adorable sea turtle crochet blankets to complete your decorations!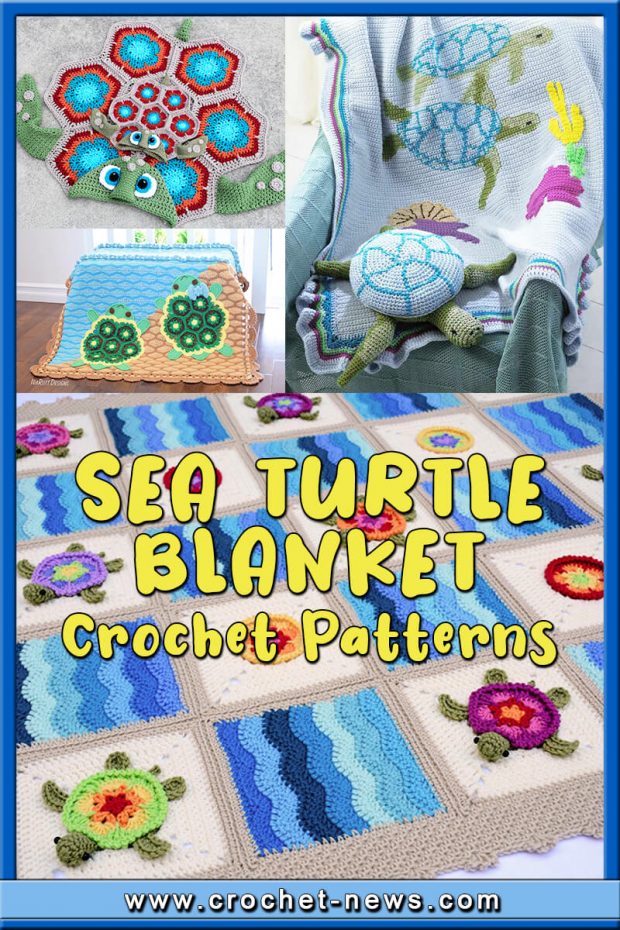 7 Crochet Sea Turtle Blanket Patterns
These unique beach-themed blankets are gaining popularity in the crochet community, and would make a super awesome blanket for a toddler, baby, or just as a piece of decor on the back of a couch or sofa.
There's a few different designs to choose from, so take a look at what best suits your needs.

1. Hooded Crochet Sea Turtle Blanket Pattern by MJs Off The Hook Designs
Wrap yourself in this cozy Hooded Sea Turtle Crochet Blanket. Perfect for cuddling, play and display. You'll fall in love with this Sea Turtles big gorgeous eyes!

Crochet turtle blanket features multi-coloured hexagon shells seamed together to form a beautiful turtle shell. When not in use the blanket folds into a cute little pillow.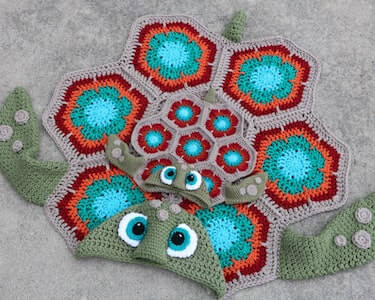 Get the Pattern by MJs Off The Hook Designs here

2. Turtle Afghan And Pillow Set Crochet Pattern by Maggie's Crochet
This Turtle Afghan and Pillow Set Crochet Pattern creates an under water design for home decorating. This creative crochet sea turtle blanket pattern includes instructions for a crochet turtle pillow and comfortable afghan.
The color changes and designs are fun for an intermediate level crocheter to explore. Make the pattern as a crochet gift set or for yourself.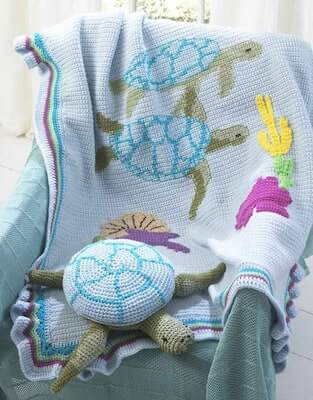 Get the Pattern by Maggie's Crochet here

3. Sea Turtle Baby Blanket Crochet Pattern by The Green Lily Pad
With this easy crochet pattern, you can make an adorable sea turtle blanket. The sea turtle crochet blanket pattern is easy to make as a personalized baby blanket because it can be adjusted to make it any size and with as many or as few sea turtles as your heart desires.
Get the Pattern here

4. Sea Turtle Crochet Blanket Pattern by Owl B Hooked
This crochet turtle blanket features a subtle, peek-a-boo sea turtle design with no need for several color changes or ends to weave in. Or add all the color your heart desires!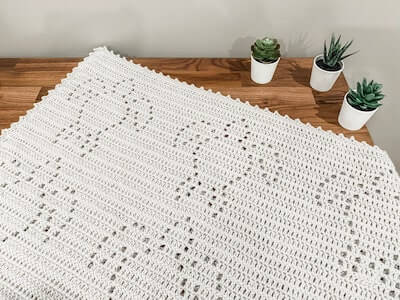 Get the Pattern by Owl B Hooked here

5. Colorful Sea Turtle Crochet Blanket Pattern by The Hat And I
This colorful crochet turtle blanket measures 39" X 39", but you can make a blanket any size you like. The pattern includes colors used, but does not specify colors for every motif – that's the fun part for you!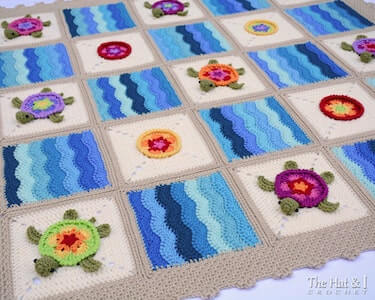 Get the Pattern by The Hat And I here

6. Sea Turtle Crochet C2C Blanket Pattern by Nana's Crafty Home
This Sea Turtle C2C Blanket is an adorable blanket perfect for sea turtle lovers! This c2c throw features sea turtles hatching and heading to the sea – under the sheltering canopy of a palm tree!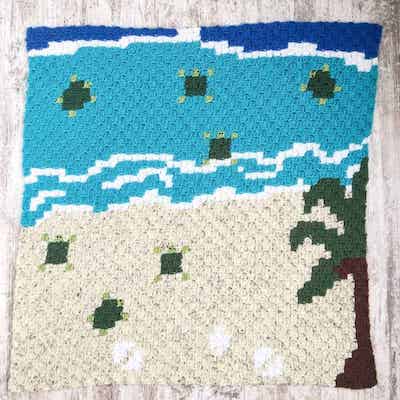 Get the Pattern here

7. Bubbles, The Sea Turtle Crochet Blanket Pattern by Ira Rott Patterns
Bubbles, the Sea Turtle Blanket will make your ocean-themed nursery fun and adorable! Make it with your favorite color to match your home decor.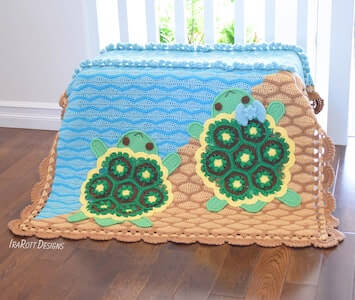 Get the Pattern by Ira Rott Patterns here
THESE SEA TURTLE CROCHET BLANKETS ARE PERFECT FOR THE TURTLE LOVER WITH A TASTE FOR UNIQUE HOME DECOR!
If you make one, please do share your makes with us on our Facebook Page! And if you are loving everything ocean-themed right now, you may also want to check these round-ups:
We hope you enjoyed these sea turtle crochet blanket patterns as much as we did. Happy crocheting, everyone!