We prepared a list of crochet square basket patterns for our fellow crafters who can't seem to get rid of their mess! If you're one of them, you better check it out.
Aside from keeping your clutter hidden from your sight, crochet square baskets also double as home decor. They will definitely look perfect in your living room or even as an organizer on your shelves and drawers!
If you cannot find the style you prefer, don't fret! Each crochet square basket pattern is so easy to customize. Just use a color or material that will fit your desired style and you'll have the perfect crochet square basket!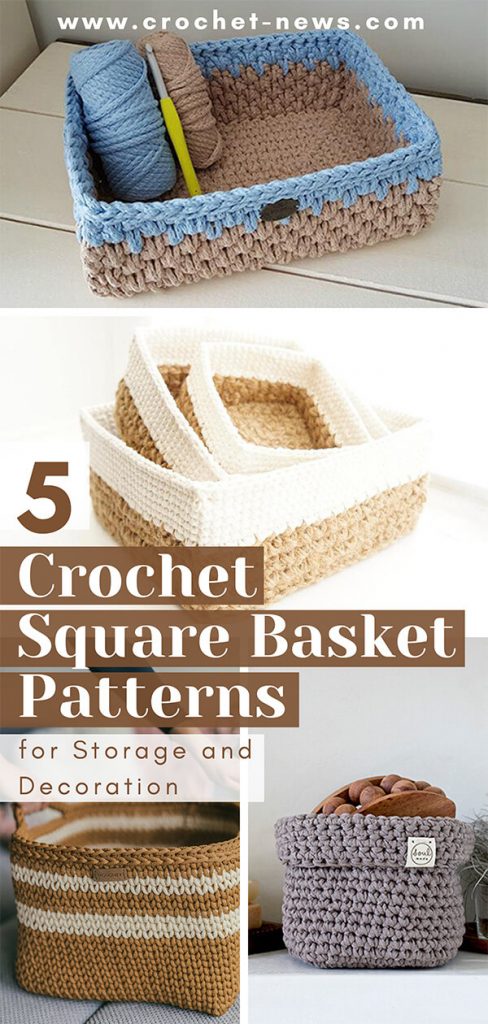 1. Big Storage Crochet Square Basket Pattern By MonoMeyStudio
Looking to use your crochet square basket to carry heavy items like your weekly laundry? This crochet basket is made with polyester, cord, and yarns so you're sure it won't break while you're moving your stuff.
In addition to that, it has a handle making it easier to carry the whole basket around.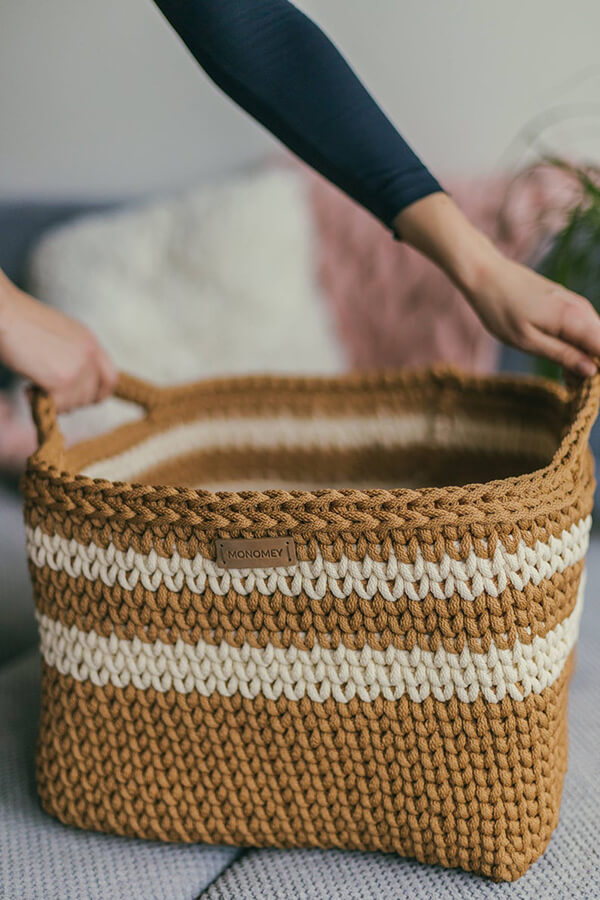 Get the Big Storage Crochet Square Basket Pattern Here
2. Square Stacking Crochet Storage Baskets Set By JaKiGu
As if one is not enough, this crochet square basket pattern with a native vibe can definitely transform a plain-looking room. If you're someone who loves taking on challenges and crocheting with a different material, this pattern is for you!
Since these 3 stackable storage baskets are made with jute and cotton, be ready to work with a stiffer yarn. To make the process easier, JaKiGu included an instructional booklet with high-quality photos to guide you in creating the basket.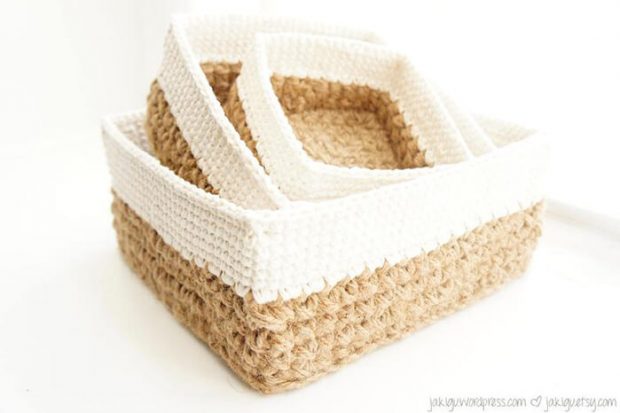 Get this Square Stacking Crochet Storage Baskets Set Here
3. Zpagetti Square Crochet Basket Pattern by Soulmade
Thinking of a unique gift to buy can be hard especially if you're running out of ideas. The perfect solution is to make your own! How about making this big basket and fill it with your friend's favorite things?
Make a winter care package by filling this huge basket with scarves or blankets. Everyone loves food, so you can fill it with their favorite snacks instead.
After devouring the snacks or using all the blankets, they can also use this basket with nice brim details as decoration or storage.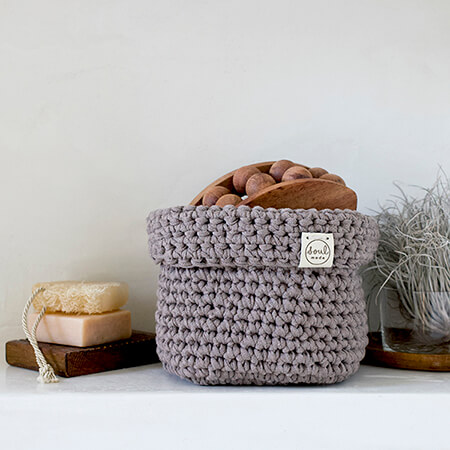 Get this Free Zpagetti Crochet Square Basket Pattern by Soulmade Here
4. Rectangle Crochet Storage Basket Pattern By Lulaor
If you want a basket with a little bit more colors, you'll love this beige and light blue colored basket. The colors used in this basket complement each other and creates a soft, homey look.
Its size is big enough to fit various things and it's also small enough to keep in drawers and shelves. Hence, it's perfect for hiding clutters and keeping related items in a single place.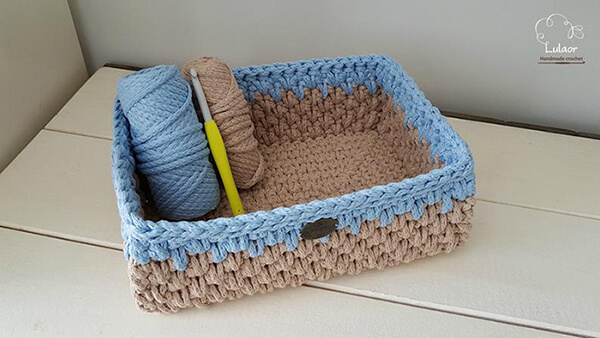 Get this Rectangle Crochet Storage Basket Pattern By Lulaor Here
5. Big Square Blanket Pattern from Michaels
Always wanted to make a huge crochet basket but scared it will be so hard to make? Well then, this crochet square basket pattern is for you! This enormous basket is so simple to make you can finish it in no time.
Because of its size, it will look great on the floor of your living room. It can also be used as storage for books, toys, and even puzzles for your guests!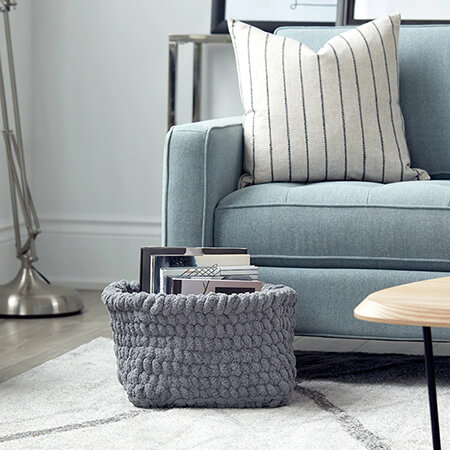 Get the Free Big Square Blanket Pattern from Michaels Here
Which Crochet Square Basket Pattern Did You Choose?
Did you find the basket perfect for your needs? We hope you did!
If you're looking for a basket to hang your plants, we have a pattern that your little plants will enjoy.
Do not forget to update us with which basket you decided to make. Post your work or your work in progress on our Facebook Page so the whole community will be updated!
Start organizing and cleaning up your mess by making one from the crochet square basket pattern we listed!