These 12 crochet whale patterns will help you to crochet a couple of amazing whales from cuddly ones to bonus whale-themed patterns including blanket, baby garments, appliqué, and more, you can find a few to fit any aspect of your life.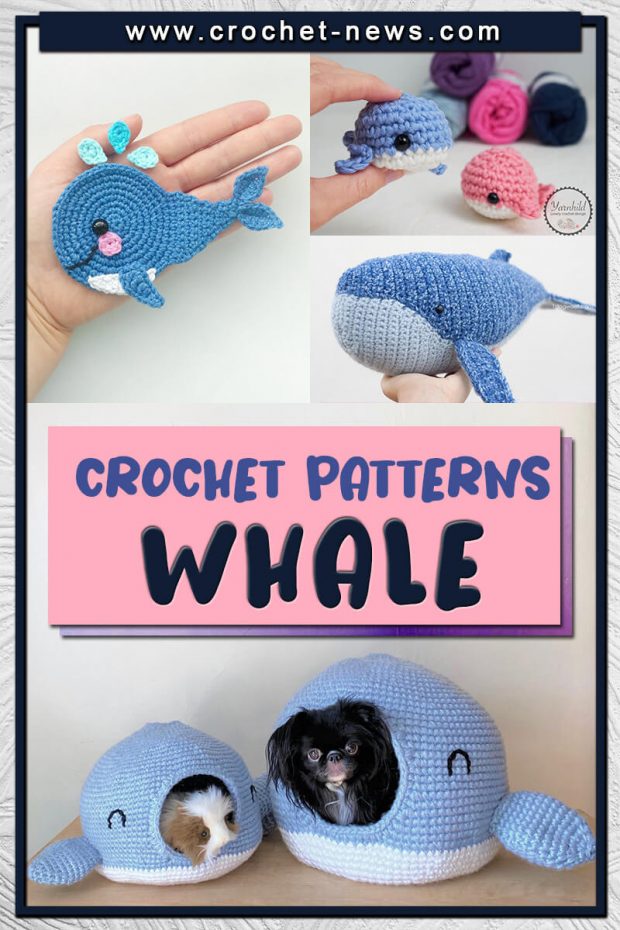 These are simple patterns and you can have a whole school in to time flat. They could be a fun toy or a great little knick-knack decorations. Have fun and use these whales as a break from more serious crochet projects.

1. Baby Humpback Whale Crochet Pattern by 1 Dog Woof
This beautifully shaped Crochet Baby Humpback Whale is a great project for anyone who adores amigurumi and stuffed toys.

Depending on the yarn used, you can make it to fit in the palm of your hand, or supersize it to be extra cuddly. This amigurumi whale baby toy uses basic crochet stitches, is worked flat, and needs to be seamed together.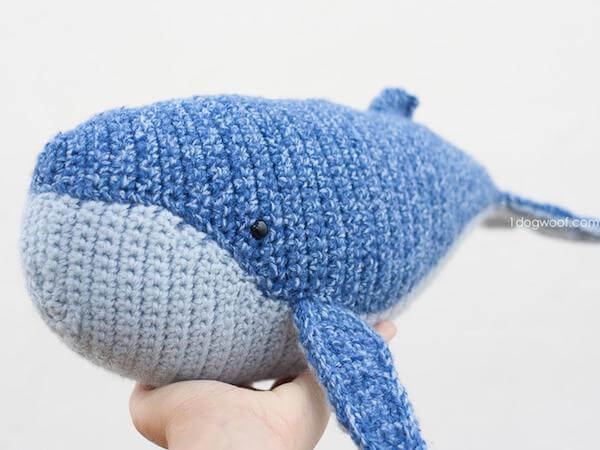 Get the Pattern by 1 Dog Woof here

2. Baby Bib Blue Whale Crochet Pattern by Yarnutopia
Save those cute outfits and protect the front of your baby's clothing with this Blue Whale Baby Bib! This cotton bib uses a graphing technique to create this fun aquatic themed infant accessory,

This would be cute in any combination of pastel colors! Whether you create this for your own little one or for someone special, this is perfect for baby showers, a celebration of birth, or just to fill a need when you have a newborn.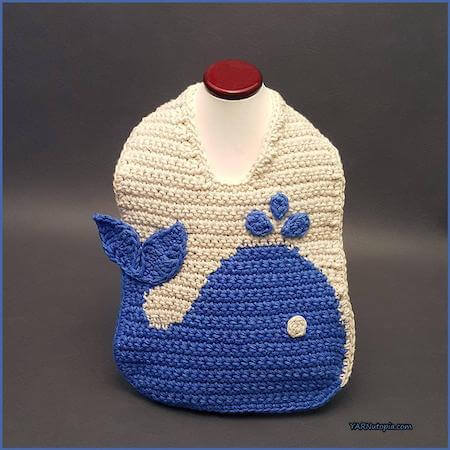 Get the Pattern by Yarnutopia here

3. Crochet Amigurumi Whale Pattern by Spin A Yarn Crochet
These amigurumi whales would make a super sweet addition to any nursery as a wall hanging or on a mobile! Or simply to play with, cuddle or gift to your whale-loving friend.

This Whale crochet pattern is a unique amigurumi made in the ragdoll-style; separate pieces worked in flat rows and joined together to give it that charming and distinctive 2-D appearance.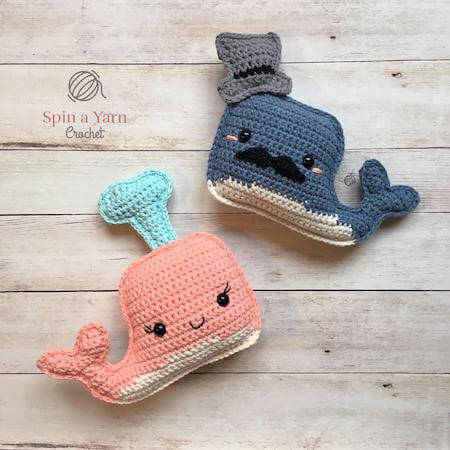 Get the Pattern here

4. Baby Booties Crochet Whale Pattern by Meinuxing
Get ready for a nautical adventure with that little sailor with these cute crochet whale baby booties! While it looks complex, it really is a simple series of basic stitches made into a whale shape and designed for baby sizes 0-12 months.
These whale booties are obviously blue, but if you want, you can change the colors to a different one.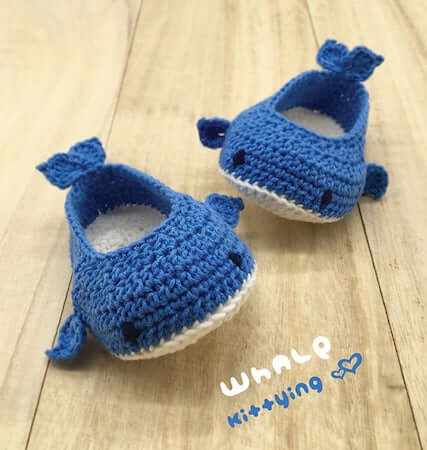 Get the Pattern by Meinuxing here

5. Crochet Whale Blanket Pattern by Owl B Hooked
Simple, modern and gender neutral design, it makes for an adorable and unique 1st birthday or baby shower gift! The written size allows it to be used as a security or snuggle blanket well into toddlerhood!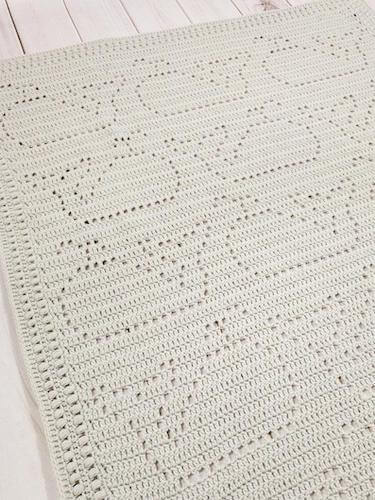 Get the Pattern by Owl B Hooked here

6. Whitney, The Whale Shark Crochet Pattern by The Kotton Kaboodle
Everything will be alright with this cutie around! Whitney, the Whale Shark is so chubby and cuddly, you'll have a fantastic time hanging with her! Please keep in mind that this is an advanced pattern.
It takes time and works to make the speckled amigurumi whale pattern on the shark's back, but it makes a beautiful finished product!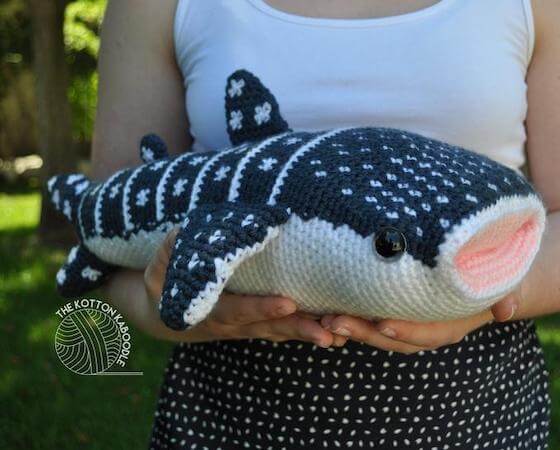 Get the Pattern by The Kotton Kaboodle here

7. African Flower Crochet Amigurumi Whale Pattern by Line And Loops
Purdy, the African Flower Crochet Amigurumi Whale is an excellent stash buster project, as you only need to use very small amounts of leftover stock yarn to make a motif.
This amigurumi whale can be used as a decorative pillow and a wonderful toy for children!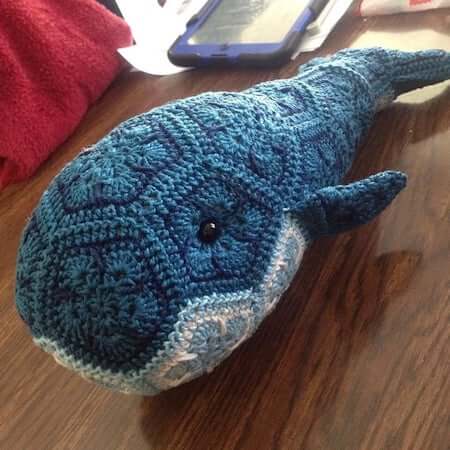 Get the Pattern by Line And Loops here

8. Wall Hanging Crochet Whale Pattern by Plyushki Toys Patterns
Subtle tones surround a playful whale motif on this soothing décor piece that is finished with a generous fringe. It's the perfect crochet wall hanging to add personality and a sense of tranquility to any room. 
Wall hangings are very on trend now, so be sure to make one for you or your baby's bedroom.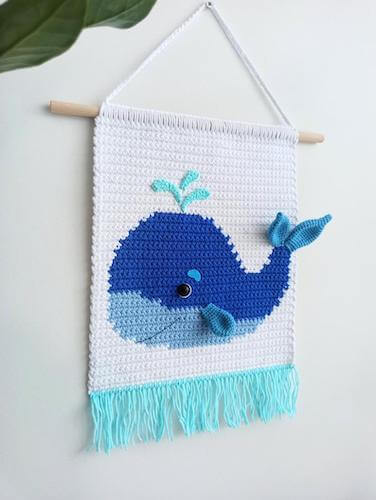 Get the Pattern by Plush Toys Patterns here

9. Friendly Whale Crochet Pattern by Yarnspirations
Craft a little guy to keep kids entertained as you get them all cleaned up. Make this hard working toy in so many fun shade possibilities, or simply begin with the version shown in blue.
Why not share this sweet project with a fellow crafter and mom?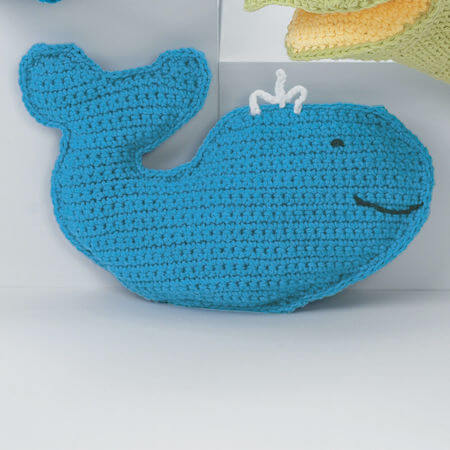 Get the Pattern here

10. Pet Cave Crochet Whale Pattern by Foxalope Fiber Co
Create your own cute and cuddly crochet mini/mega whale pet cave for both small and medium pets. The mini crochet whale pattern is the perfect nesting size for a hedgehog, hamster, chinchilla, rat, ferret, or guinea pig and the mega pattern is the perfect napping size for a cat or very small dog.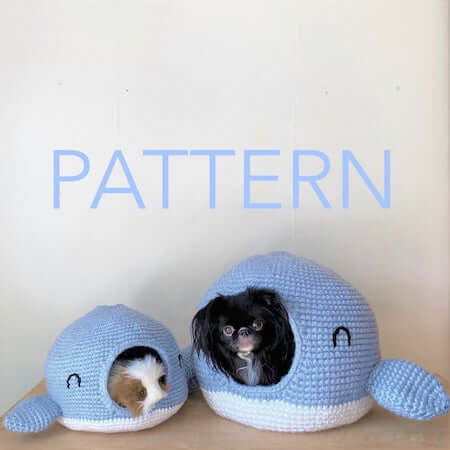 Get the Pattern by Foxalope Fiber Co here

11. Crochet Amigurumi Whale Pattern by Yarn Hild
Wouldn't it be fun to make a quick, scrap yarn project? This Crochet Amigurumi Whale Pattern is a project that you can memorize and bring everywhere. It is made with simple crochet stitches and is a great beginner-project.
These crochet whales are the perfect cuddling size for small hands!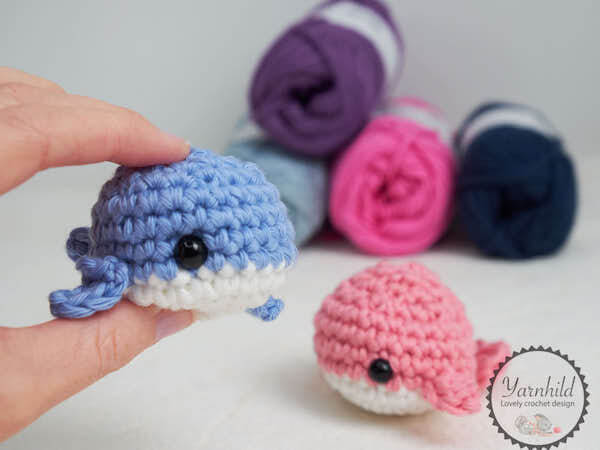 Get the Pattern here

12. Appliqué Crochet Whale Pattern by Fancy Infancy Crochet
This Appliqué Crochet Whale Pattern would be great to apply to any project! You can add them to beach towels, turn them into keychain or fridge magnet, you can also make several and make a garland, or attach a ribbon to make them into bookmarks!

Not only is this crochet whale appliqué absolutely adorable, but it's really fast to work up, as well. It's also a great stash buster project!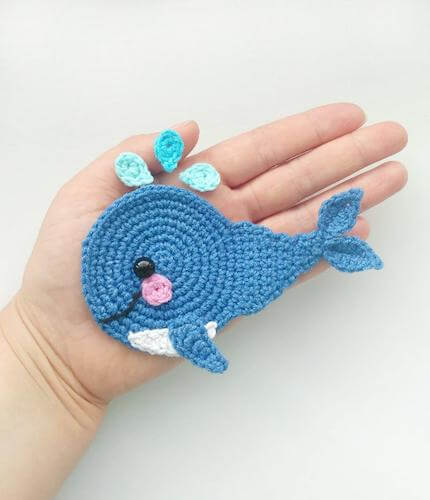 Get the Pattern by Fancy Infancy Crochet here
So grab your yarn and get ready to crochet some cute critter with your favorite crochet whale pattern!
Don't forget to share your oceanic makes with us over on our Facebook Page. We'd love to see them!

Once you get started on the first few, you won't be able to resist crocheting a few more pieces of the ocean to go along with it. So, check our collection of other ocean animal crochet patterns for Crochet Octopus, Turtles, Jellyfish, Sharks, Fish and more!

It's time to whip up some crochet whale patterns for a swimmy companion you and your kids need in the house! Enjoy!