Showcasing the latest innovative craft pairing, beads and crochet, this post will guide you how to crochet with beads plus exciting projects to incorporate them! Many people are frightened of incorporating beads into their crochet work. It's not just an extra step in the crochet process; it's an entirely new material that can feel strange.

Beads can add great detail to projects, making them pop with color and texture and sparkle with design. Bead crochet is especially great for jewelry and bridal crochet projects but can be used throughout your work. The possibilities are as endless as the amount of different kinds of beads there are.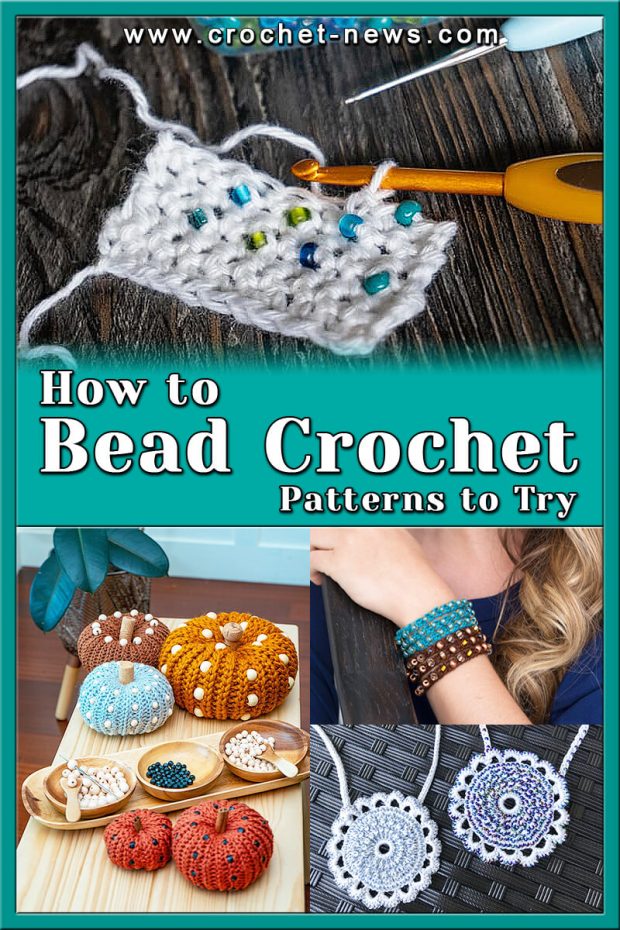 There are several different methods of adding beads to your crochet work. Although there are many more ways to add beads to a project, here are the most common methods:
Common Methods on How to Bead Crochet:

1. SEW BEADS AFTER COMPLETION
Sewing beads after you complete your crochet design works well when using larger beads or making a crochet design with just a few well-placed beads.
For smaller beads, use a regular sewing needle and matching sewing thread or clear nylon thread. For larger beads, use a yarn or tapestry needle and the yarn used to crochet the piece.

2. ADD BEADS AS YOU GO
While adding beads to crochet is not a new concept, this method removes the need to string the all the beads before you start your project. This way, you can crochet with beads without knowing exactly how many you'll need and without the adding time or pre-stringing.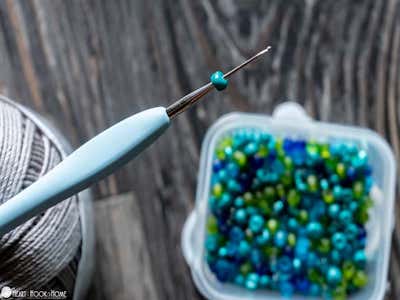 Learn more about this method by Heart Hook Home here
For this, you will need a teeny tine steel crochet hook and beads with a large enough hole, or opening, to pull both the doubled up yarn or crochet thread thread and the hook through. The smaller the bead you choose, the small hook you will need.

To do this, first, pull up the working loop on hook a little higher than usual. Then, take your hook out of your work, making sure to leave that working loop pulled up.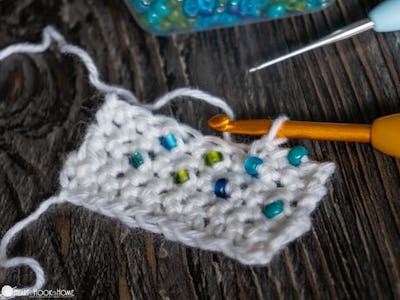 Learn more about this method by Heart Hook Home here
Next, you'll put your bead onto your tiny hook, grab the yarn and pull it through the bead. Finally, reinsert your hook where you removed it with the aded bead below it and continue crocheting according the pattern.

3. PRE-STRING THE BEADS
This method requires stringing the threads before you start crocheting, which means you have to know how many beads you are going to need. If it's written in your pattern, that's great, but if you're working without a pattern, this may require a little extra planning up front.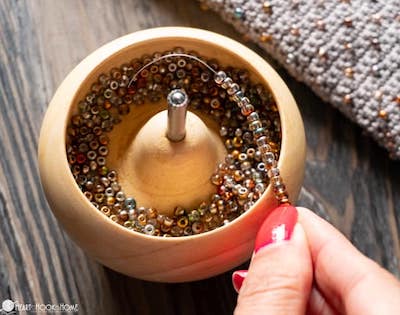 Learn more about this method by Heart Hook Home here
Some words of caution with this method: Check your yarn or thread to ensure that you don't have any manufacturer's joints/knots. You don't want to string a lot of beads and then discover that you can't scoot them along because there's a knot.

Here are a few different methods you can use to crochet with beads, so you have to decide which method is going to be easiest for you. Once you get the hang of bead crochet fairy quickly, here are 15 bead crochet patterns to get you started!
15 Bead Crochet Patterns

1. Beads Necklace Crochet Pattern by Craft Passion
In addition to crocheting with beads, you can cover beads with crochet. The most common approach is to take wooden beads and create crochet cozies that completely cover them. Learn how to do this in this detailed tutorial for a necklace.

It's time to pamper you with this gorgeous and colorful crocheted necklace. This gorgeous and thin in size necklace is made out of the ladder thread and the colorful beads strung in.

It would make a great statement piece for your summer tanks and tops and also make a pretty gift idea too.
More lavish beaded crochet necklace patterns here.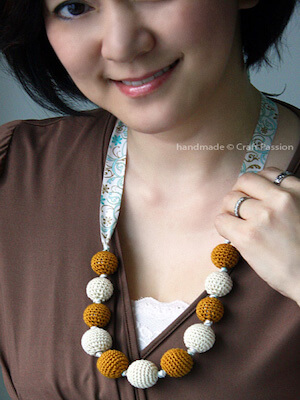 Get the Pattern here

2. Cross-Body Bead Bag Crochet Pattern by Heart Hook Home
This Cross-Body Bead Bag is an excellent way to get your feet wet when learning to crochet with beads. Perfect size for running errands, or a night on the town, or as an everyday purse. If you have never incorporated beads into your crochet before, you are in for a treat!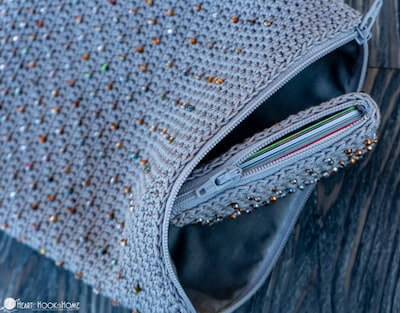 Get the Pattern by Heart Hook Home here

3. Beaded Mitts And Barefoot Sandals Crochet Pattern by Morale Fiber
Fanciful beaded crochet accessory set suitable for any mermaids, undines, or sirens that might journey onto land in search of a mortal to ensnare. This pattern makes one pair of scaly elbow-length arm warmers and one pair of beaded barefoot sandals!

You will love the unique design of the mitts, which feature the crocodile stitches only on the back of the hand, not surrounding the palm, for more practical wear. The barefoot sandals are a mystical twist on traditional crochet foot accessories! Includes tutorials for crocodile stitches and beaded crochet.
Also see: Crochet Barefoot Sandals Patterns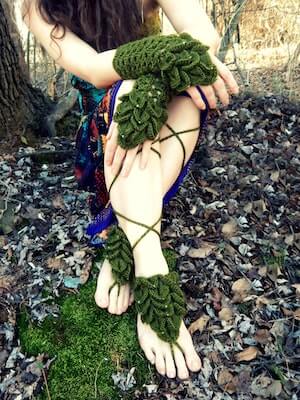 Get the Pattern by Morale Fiber here

4. Easy Beaded Choker Crochet Pattern by Kayclair Goodies
Isn't it nice to wear an accessory that you made? Here is a very quick-fishing and easy pattern for you! You can choose any shape or color of beads for this pattern as long as you can put them through the thread before making!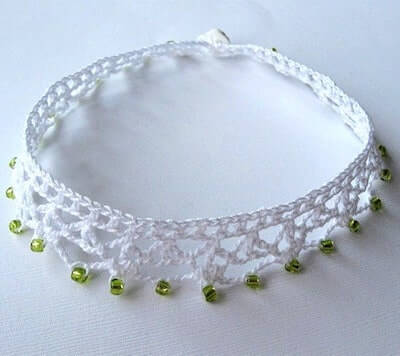 Get the Pattern by Kayclair Goodies here

5. Beaded Crochet Wine Glass Charms Pattern by Petals To Picots
These pretty beaded crochet wine glass charms are so quick and easy. You can whip up a set in an afternoon and still have time to make a set for someone else. These make awesome hostess gifts – think bottle of wine and some charms!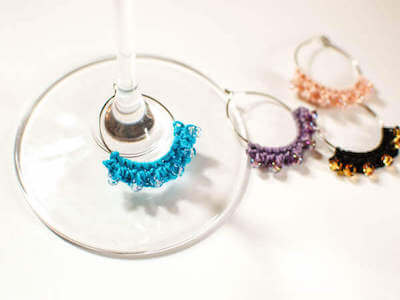 Get the Pattern here

6. Easy Beaded Bracelets Crochet Pattern by Yarnspirations
These beaded wrapped bracelets are fun to wear and cool to crochet! Using beads and thicker size 3 crochet thread, it's easy to become your own jewelry maker.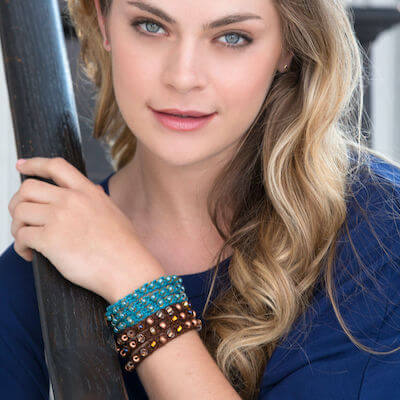 Get the Pattern here

7. Beaded Shoulder Bag Crochet Pattern by Outstanding Crochet
Wooden beads add a twist to this bag, but not a weight! Perfect for the beach, you will not bring any sand home. Roomy enough to hold all you things. Boho Chick style lovers must have. This is easy and fast project and you will love working with wooden beads!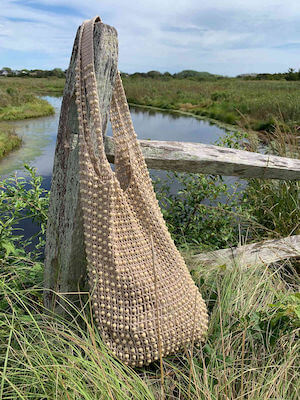 Get the Pattern here

8. Bead Waterfall Necklace Crochet Pattern by Jessie At Home
Inspired by a gold-and-diamond necklace, this necklace is made up of simple chains punctuated by beads—it will add instant glamour to any outfit.
More Beaded Crochet Necklace Patterns here.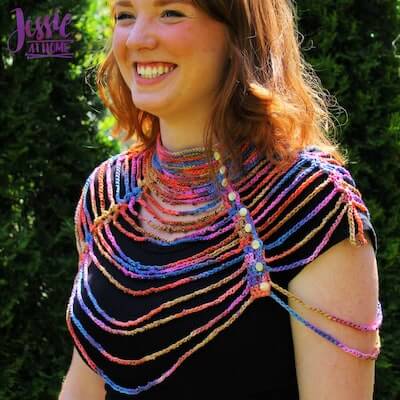 Get the Pattern by Jessie At Home here

9. Crochet Pumpkin With Beads Pattern by Briana K Designs
Have you ever wanted to know how to crochet with beads? It may look complicated, but once you see the process you will know just how easy it is. And so many different weights and sizes of yarn and beads can be used.

This tutorial also includes a pattern for different sizes of pumpkins using different weights of yarn and beads.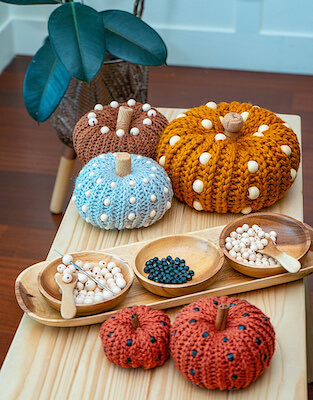 Get the Pattern here

10. Bead Pippa Pendant Crochet Pattern by Gwen Buttke McGannon
A beautiful beaded flower is the focal point of this gorgeous pendant. It all starts with stringing beads onto thread and then the fun begins. Rounds of bead crochet create this gorgeous pendant.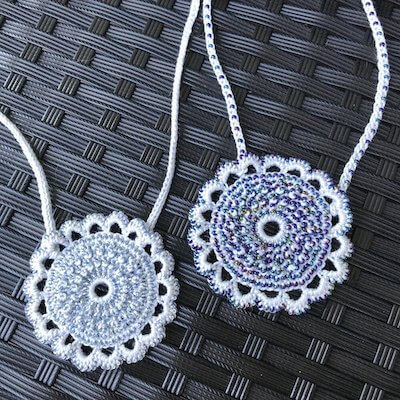 Get the Pattern by Gwen Buttke McGannon here

11. Crochet Beaded Hoop Earrings Pattern by My Handmade Passion
With the help of this crochet pattern you will learn how to make these these boho chic beaded crochet earrings in no time. They are very delicate and pretty. You can make them is any color you prefer and mix and match with different color beads.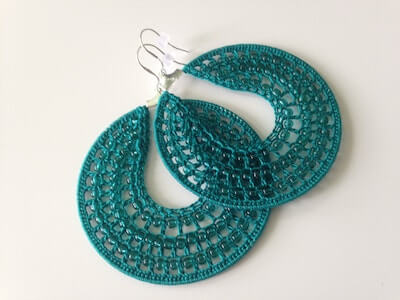 Get the Pattern by My Handmade Passion here

12. Bead Crochet Bangle Pattern by Linda Lehman
This bangle is made using the slip stitch method of bead crochet. There are two variations contained within the pattern, as well as a mini tutorial on how to do the instructions for changing yarn and the invisible join.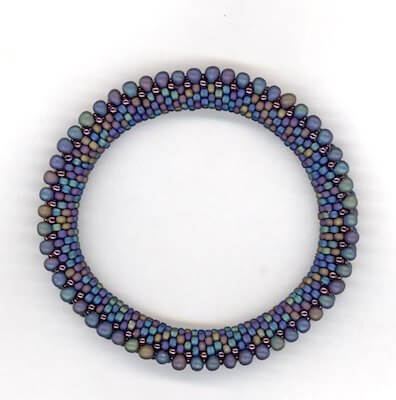 Get the Pattern by Linda Lehman here

13. Crochet Beaded Friendship Bracelet Pattern by One Dog Woof
Whether you're looking for last minute gifts, or just want a quick craft for party favors, this crochet beaded friendship bracelet is sure to hit the mark! 

You can use any color embroidery thread or thin yarn, and any style beads to create endless possibilities. Use letter beads to spell out names and phrases on these fun fashion accessories!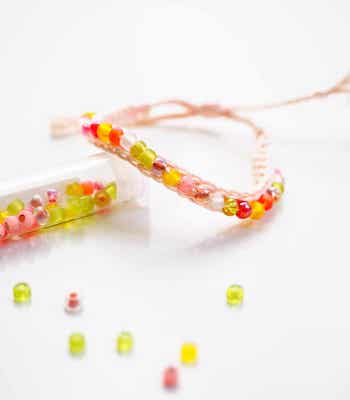 Get the Pattern here

14. Spectacular Spectacular Bead Crochet Chain Necklace Pattern by Marly Bird
Spectacular Spectacular is a great introduction to bead crochet for those of you that have wanted to incorporate some bling to your work. This necklace is easy peasy.

You can wear this bead crochet chain necklace for your holiday party, the next wedding you attend or even just a Wednesday to work. You will love this fast beginner friendly crochet necklace.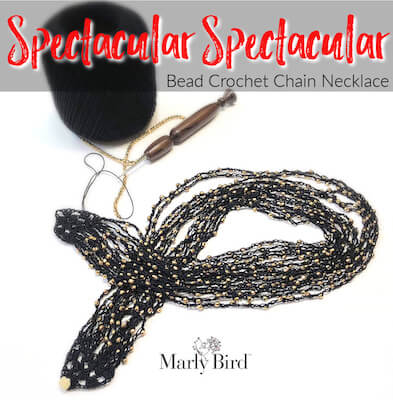 Get the Pattern here

15. Wrapped Scarf Bead Crochet Pattern by Beaded Treasury
Love bead crochet and want to try something new and different? Then this project is for you! This is a challenging and fun necklace to make for an experienced beader.

This Wrapped Scarf Bead Crochet Pattern is made entirely with tiny 15/0 Toho seed beads and is thinner at the ends and thicker in its central part. The technique used is double bead crochet (also called euro or harness bead crochet) with increase and decrease.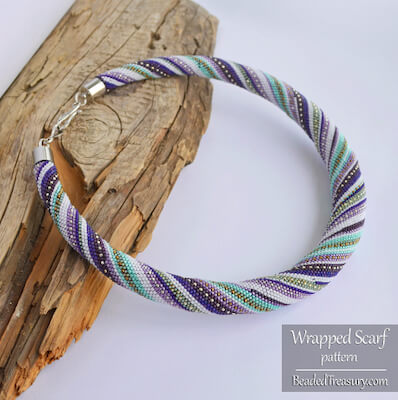 WE HOPE YOU ENJOY THESE BEAD CROCHET PATTERNS. HAVE FUN ADING BEADS TO YOUR CROCHET WORK!
We would love to see pictures when you're done, so please feel free to come by our Facebook Page and show off your projects! We look forward to seeing what you create!

If you're looking for inspiration for your next crochet project or love finding unique crochet stitches, we have gathered up a list of our favorite stitches with extra crochet patterns to try! Check these posts:
The opportunities with these bead crochet patterns are nearly endless, so start making some today and you'll be surprised!