If you're looking for that final touch to a Halloween outfit or something to complete your amigurumi dolls and toys with, these crochet wings patterns may come in handy! From butterfly and fairy wings you and your girl could wear, to adorable little pair of wings for your little doll, you can find one here.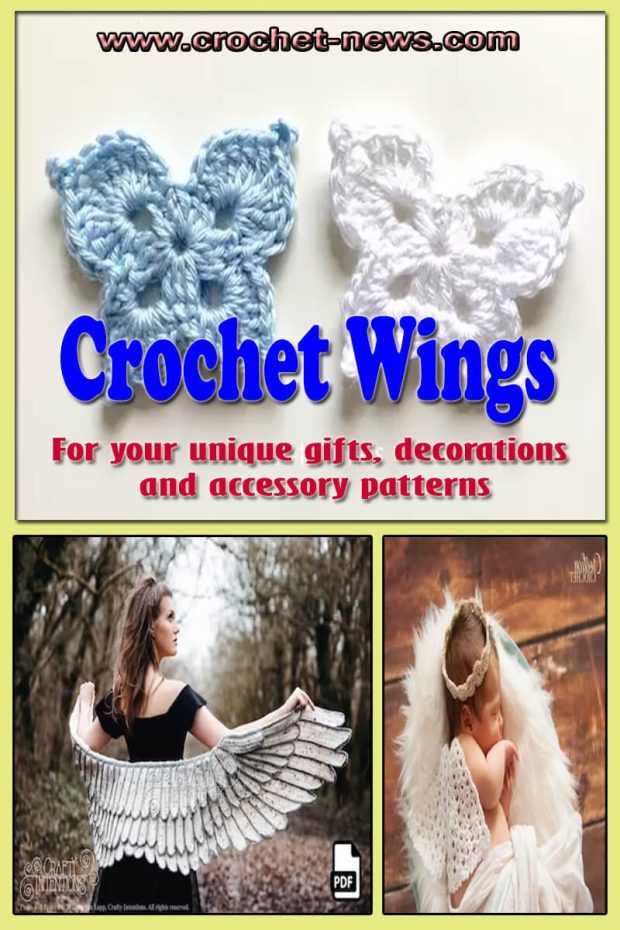 When you think of crochet, there are certain projects that instantly spring to mind. Blankets, scarves, cardigans, and maybe even some cute makes for a newborn baby are all classic crochet favorites, but as always, the crafting community's creativity knows no limit! These crochet wings are great for unique gifts, decorations, or just a few accessory for yourself!
12 Crochet Wings Patterns

1. Free Crochet Angel Wings Pattern by Simply Collectible Crochet
Versatile and simple, this free crochet wings pattern is a delightful little set that can be worked up within the hour. Try this for amigurumi, baby photo props, pet costumes, or a costume for any size.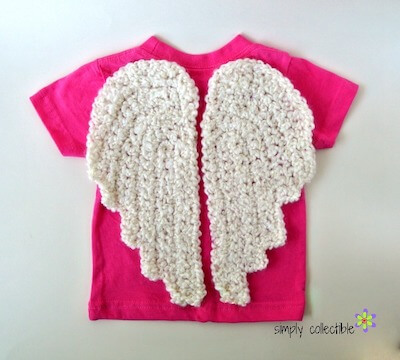 Get the Pattern here

2. Feather Wing Crochet Shawl Pattern by Crafty Intentions
Why in the world would you want a plain crocheted shawl, when you can sprout wings this fall? You can make your own beautiful Feather Wing Crochet Shawl, and I'm simply over the moon about this design!

This gorgeous wings crochet pattern would be perfect in so many different colors — maybe even a rainbow colored shawl.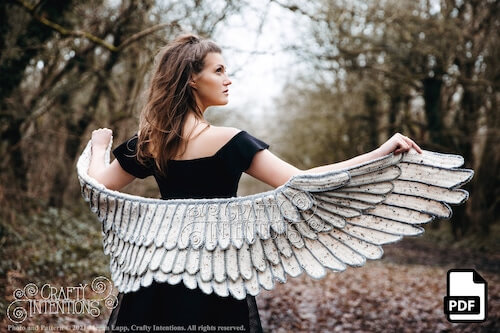 Get the Pattern by Crafty Intentions here

3. Crochet Butterfly Wing Shawl Pattern by Mythic Phoenix
Complete your metamorphosis with this colorful butterfly wing shawl. This exquisite piece is so graceful that everyone's sure to take notice.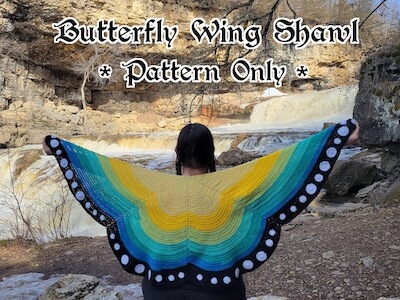 Get the Pattern by Mythic Phoenix here

4. Crochet Enchanted Ivy Wings Pattern by Cre8tion Crochet
Does she yearn for secret forests where one can hear the melodic whispers of woodland fairies? Does she pretend to be a fairy princess on her first magical adventure? These Enchanted Ivy Wings will get her to wherever her imagination leads—the possibilities for fun are endless!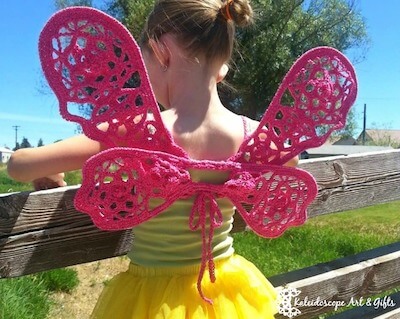 Get the Pattern here

5. Crochet Butterfly Moth Wing Shawl Pattern by Crochet Verse
Winged, textured, and lays perfectly about your shoulders; this shawl is a must for the fairy butterfly goddess. Modeled after the Cecropia moth, the colors seem to be lit from within.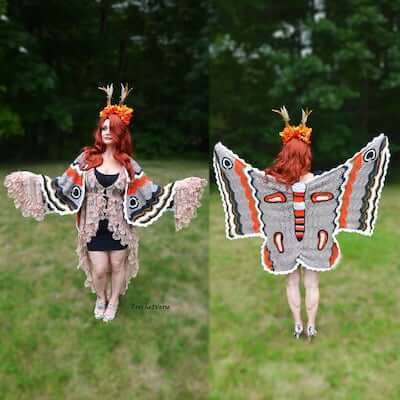 Get the Pattern by Crochet Verse here

6. Crochet Butterfly Fairy Wings Pattern by Sweet Softies
These pretty, little butterfly wings are so quick and easily made with only two rounds of crocheting, and it's all done in one piece so there isn't any sewing involved.

You can pair it with a little fairy doll so you can also use these wings as appliques or embellishments on your craft projects. I think they'd look precious on a baby blanket or as an applique on a beanie or cardigan!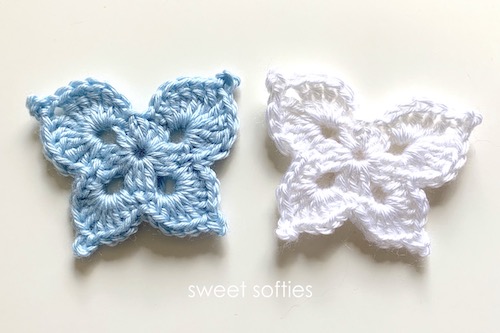 Get the Pattern here

7. Epic Pride Wings Crochet Pattern by Crafty Intentions
Add even more custom flair to your own special Dragon creature. This pattern includes instructions for huge Epic Pride Wings. Make each panel in the same color, or different gradient colors!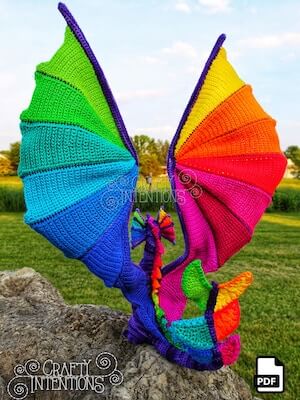 Get the Pattern by Crafty Intentions here

8. Crochet Fairy Wings Pattern by Off The Hook For You
Make these Crochet Fairy Wings to complete your little girl's fairy outfit. These wings could also be modified to be cob web wings – just by changing the yarn color – then you could have a crochet spider or witch – perfect for the Halloween celebrations.

The beauty about the crochet motif used for the fairy wings is that the motif actually works up really quickly, as its so holey!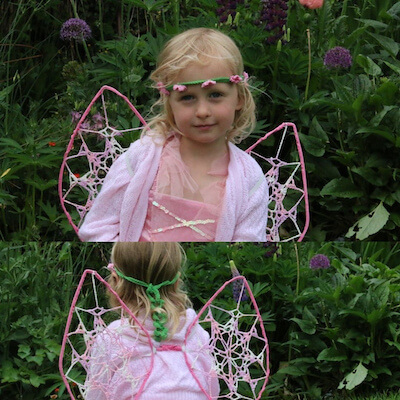 Get the Pattern here

9. Little Monarch Butterfly Wings Crochet Pattern by Hobby Landing
These Little Monarch Butterfly Wings are super easy to create and make a great Halloween costume or a cute addition to dress-up play. Just pair these wings with some black leggings and black top, you've got the perfect monarch butterfly costume.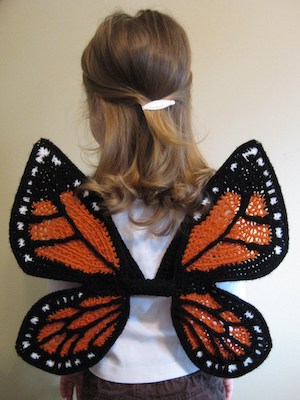 Get the Pattern by Hobby Landing here

10. Tiny Angel Free Crochet Wings Pattern by Simply Collectible Crochet
Make a set (or several) of these adorable Tiny Angel Wings that are 2.5″ long. As I can imagine, they've come in handy on many occasions and they are treasured mementos.

They make perfect appliques that can be sewn on by hand or machine. Add some ornament hooks and they are perfect on a tree. Earring hooks or loops make fantastic earrings!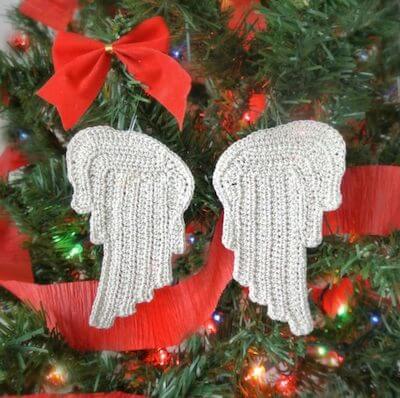 Get the Pattern here

11. Free Crochet Angel Wings And Halo Pattern by Cre8tion Crochet
Are you planning a newborn photo shoot at home and need ideas? These Crochet Angel Wings and Halo for baby are just the prop you need. Nothing could be sweeter than the adorable pictures you'll get with this set.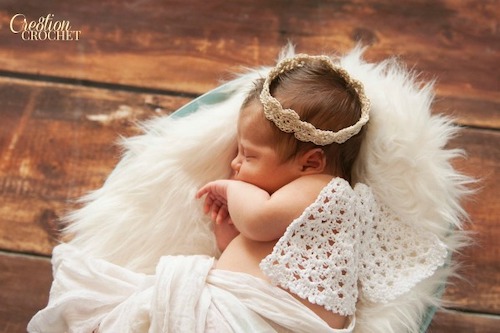 Get the Pattern here

12. Crochet Wing With Star Bookmark Pattern by Elke Eder Design
Delicate, simple, and understated, these beautiful wing bookmarks are the perfect gift for book loving icons everywhere. If you vary the length of the ribbon accordingly, you can also make wonderful key chains, ribbons, napkin rings or table garlands, e.g. for weddings, baptisms, communions.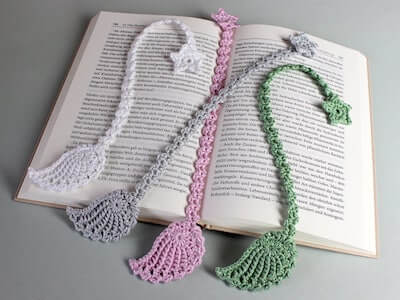 Get the Pattern by Elke Eder Design here
WHICH OF THESE CROCHET WINGS PATTERNS ARE YOU GOING TO MAKE?
If you want more fun and unique projects to work on, don't worry, we've got you (and your hooks) covered. These patterns stray from the norm, giving you a chance to flex those creative crochet muscles:
Please share pictures of your projects with us through Facebook. We love seeing what you create!

What are you waiting for? Make something extraordinary today with these crochet wings patterns!