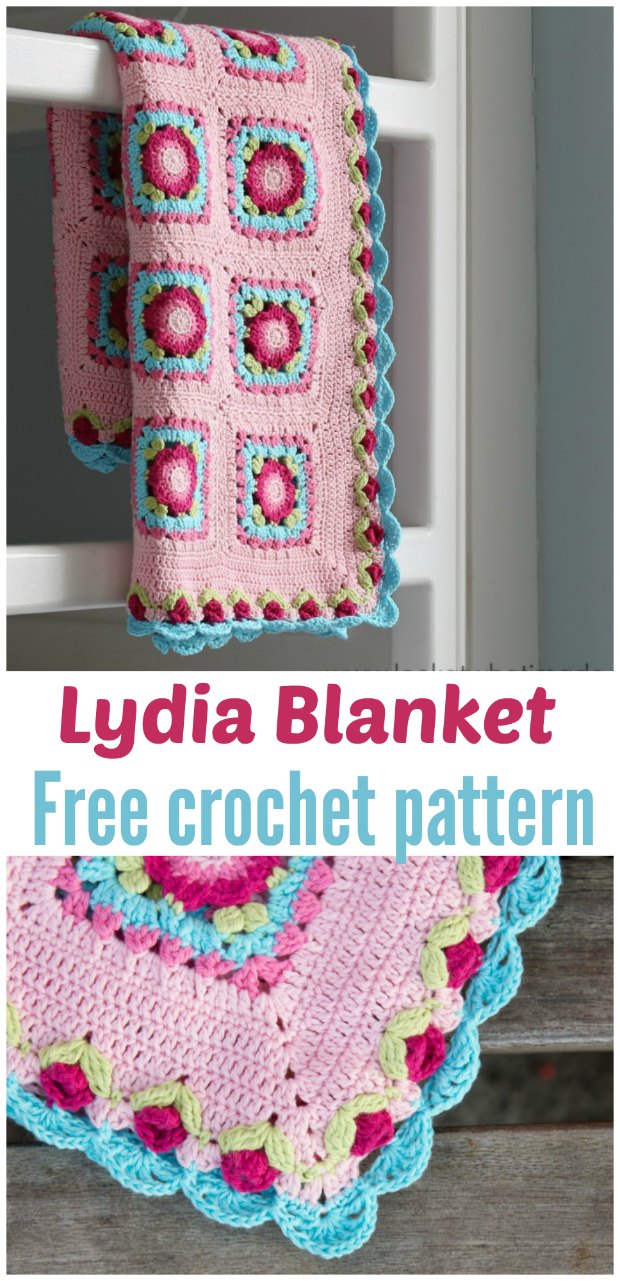 Lydia Baby Blanket Crochet Pattern
It's always a hassle trying to find the perfect gift. Especially for a baby shower or a newborn. It has to be both thoughtful and serve a utility otherwise it would be useless to the baby and the parent. Maybe I'm the one who overthinks it but either way, I found the perfect gift to give to a newborn; his or her very own handmade crochet blanket.
I came across the perfect crochet baby blanket pattern while browsing online and just fell in love. This baby blanket crochet pattern is absolutely stunning. With the vivid colors and the cute granny corners, it is bound to take your breath away.
You do not even need a ton of materials to make this pattern just your standard crocheting kit. But what exactly do you need to make this beautiful pattern?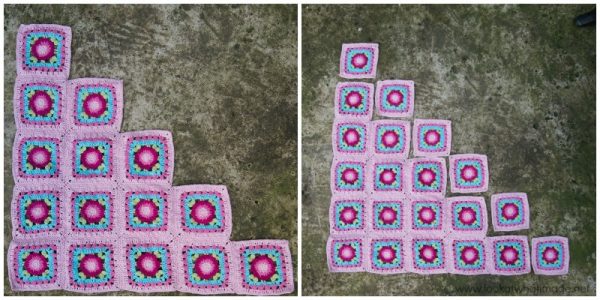 Baby Blanket Crochet Materials
If you are in the UK, you can buy the exact yarns used as a kit here from Wool Warehouse, have a very reasonably priced international shipping rate to the US, so if you want to buy the exact kit, check them out.
Easy To Follow Tutorials
The tutorials and the PDF are very straightforward and explained in simple English. Both American and United Kingdom English, so it is very easy to get the hang of the pattern. The PDF documents also contain a ton of diagrams and illustrations. Guiding you every step of the way so you know exactly what you are doing.
There is virtually no technical skills needed to make the baby blanket crochet pattern. Just a pair of keen eyes and nimble fingers. So, even though the creator rated the baby blanket crochet pattern as for the more intermediate crocheter. I believe even a beginner can make their own beautiful blanket if they follow the instructions and take their time.

Let Your Imagination Run Wild
The baby blanket crochet has a lot of potentials to let you explore your crocheting talents. It doesn't limit you to exactly what is in the tutorials and PDF since it is quite a simple pattern to pick up. So don't hold yourself back with this pattern and let your imagination run wild.
You can try using the different colors of yarn not just the five shades on the PDF. Make it as colorful as you want. You can also try to incorporate some other patterns into your design or even add some enhancements like some bead work or glue a couple of gemstones to make your blanket dazzle. Though you must make sure you do this with perfection since the blanket will be for a baby after all.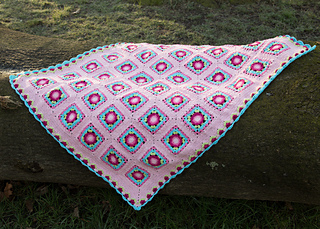 The Baby Blanket Crochet Pattern Has A Ton Of Uses
The possibilities are endless if you set your mind beyond giving it to a baby. You can use it as a stunning throw rug in your living room or cover up that small chest in the corner of the room. If you get a few pins you can use it to cover up some bare wall space and it will look just amazing.
The colors and patterns just call your eyes like a mystical song you can't resist. You will definitely get a few questions about it from visitors so it is the perfect conversation starter. And also remember it will make the cutest gift for a baby.
You can even stitch in your signature just so your tiny nephew or niece knows which aunt loved them that much. The mom will absolutely adore you for it.
So whether you were looking for a fun way to while away the afternoon, or you were looking for the perfect gift for a baby or maybe you wanted something new to spice up your living space the baby blanket crochet is the thing. Stunning and useful you will fall in love with your creation over and over.
Crochet Baby Blanket Lydia Pattern Video