Caps don't get enough credit for how they are often the perfect finishing touch to an outfit. Whether it's getting around town with day 3 hair or going for an early morning run, there's plenty of reasons to wear a cap when you're on the go.
To help you get started, here are 15 crochet cap patterns you can make!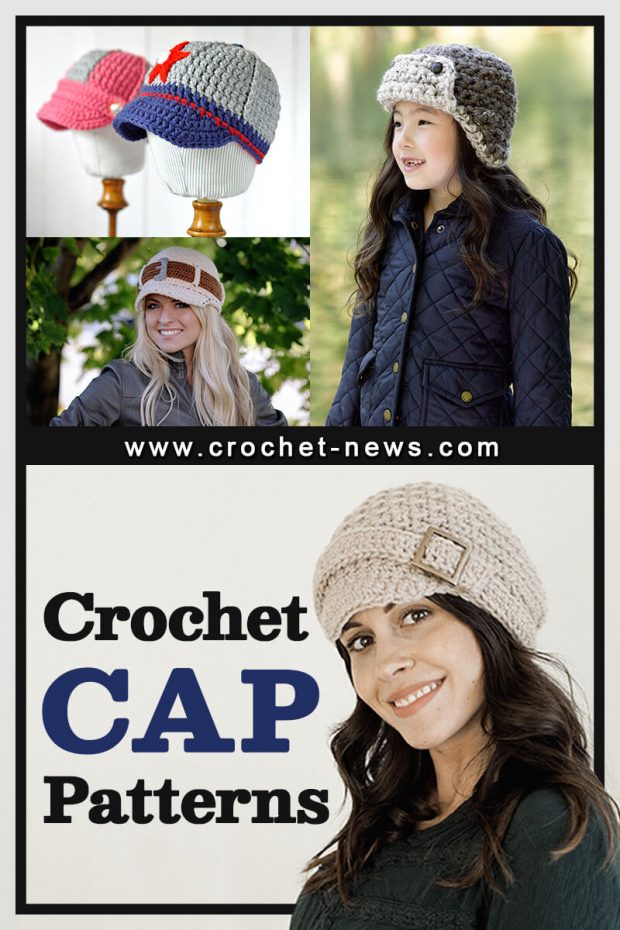 15 Cap Crochet Patterns
When you're looking to make a crocheted gift, craft for charity, or add some warmth to your winter wardrobe, you'll love making these designs in this list. From bitty baby caps to classic baseball caps, you will never go out of style!

1. Newsboy Crochet Cap Pattern by Pretty Darn Adorable
Accessorize your fall, springtime or summer wardrobe with this delightfully delicate crochet hat. Sweet and feminine, this crochet newsboy hat pattern will bring style to every outfit. Add a simple band and let the elegant stitch pattern speak for itself.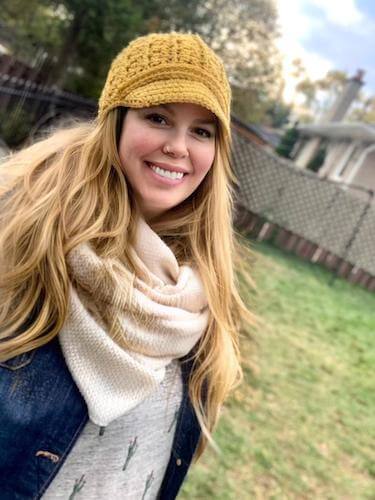 Get the Pattern by Pretty Darn Adorable here

2. Crochet Baseball Cap Pattern by Bowtykes
This easy crochet baseball cap is perfect for those hot summery days. Throw on your favorite motifs, flowers, or letters and customize it for your favorite team. Directions for a five petal flower are included in the pattern.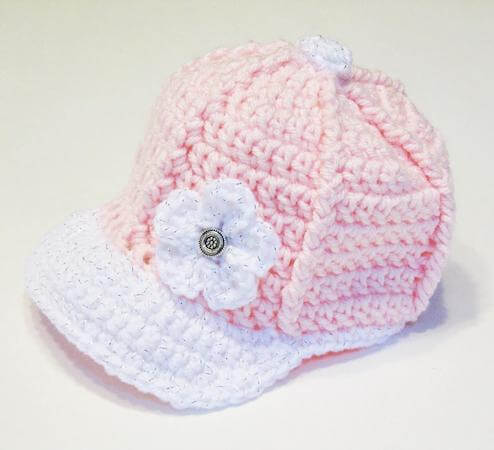 Get the Pattern by Bowtykes here

3. Cotton Chemo Free Crochet Cap Pattern by Christa Co Design
Spring is here or coming soon. Either way, this Cotton Crochet Chemo Caps will be useful for those who need it in warmer climates. These basic hats are so easy to jazz up with stripes, buttons, or fancier edges if you want.
The combination of simple stitches with the light printing of this colorway is just simply pretty.

Check out these crochet chemo cap patterns for more.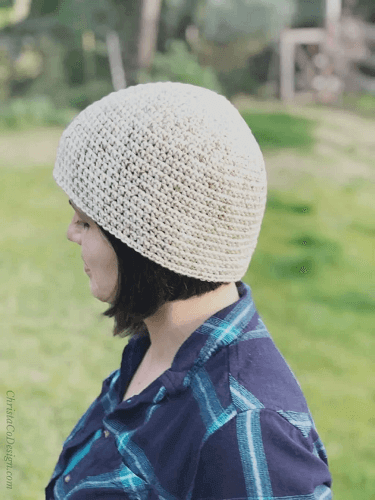 Get the Pattern here

4. Crochet Scally Cap Pattern by Injenuity
Crochet your child a timeless Scally Cap without losing the authentic "sewn" quality and shape. The best part – this is a nearly-no sew project. The only part that's sewn is at the very back, and only a simple 30-second whip-stitch job.

You can use a double strand of worsted weight yarn or a single strand of bulky weight yarn, and either way, it's a nice, quick project. Use cotton for spring and summertime, and a warmer fiber for fall and winter.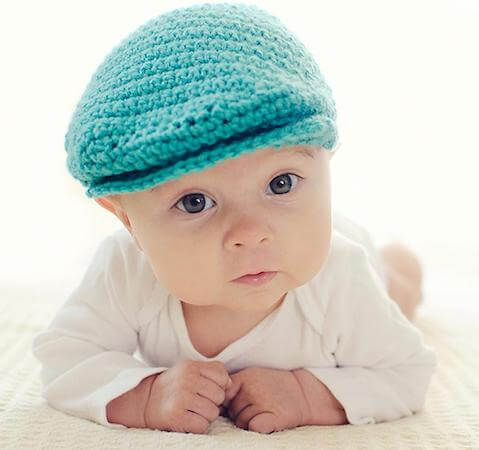 Get the Pattern by Injenuity here

5. Classic Beret Free Crochet Cap Pattern by Megmade With Love
This Classic Beret Cap is part newsboy, part fashionable beret, and it's just plain cute! It features a really pretty textured even moss stitch that is simple enough to create along with a decorative strap and oh so cute buckle.

It's the perfect, chic finish to a basic outfit, because lets be real — just pop it on and you can pretend you actually put in some real effort into getting ready!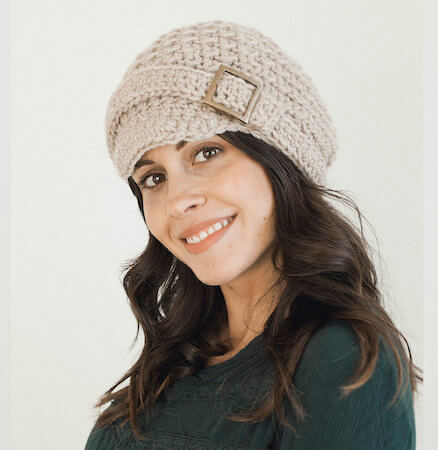 Get the Pattern here

6. Ribbed Newsboy Cap Crochet Pattern by Made With A Twist
This Ribbed Newsboy Cap Crochet Pattern is designed for the woman who loves both style and comfort. The brimmed cap can be adorned with a band and buttons or with a flower embellishment – instructions are given for both.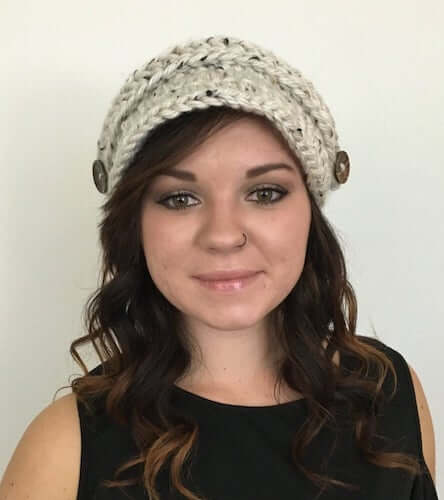 Get the Pattern by Made With A Twist here

7. Single Crochet Cap Pattern by Purl Soho
Spring seems to come and go in the blink of an eye, and that's about how long it will take you to hook up this easy Single Crochet Cap, designed for the fickle weather that defines the season. The simplicity of this handy hat belies its alluring texture and undeniable beauty.
And designed from the top-down, you can make your cap whatever height flatters you best: a trim little beanie, a hat with a devil-may-care slouch, or a classic cuffed style – whatever will take you seamlessly, happily, through spring!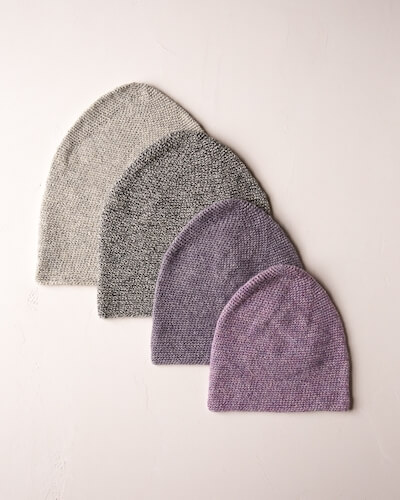 Get the Pattern here

8. Baby Baseball Cap Crochet Pattern by Matilda's Meadow
This is for an easy crochet pattern for Baby Baseball Cap with written instructions for two different versions, American Star cap, or Girl's Jockey cap in two colors. Make these hats in your team colors, hunting colors, or Star Spangled Banner for July 4th.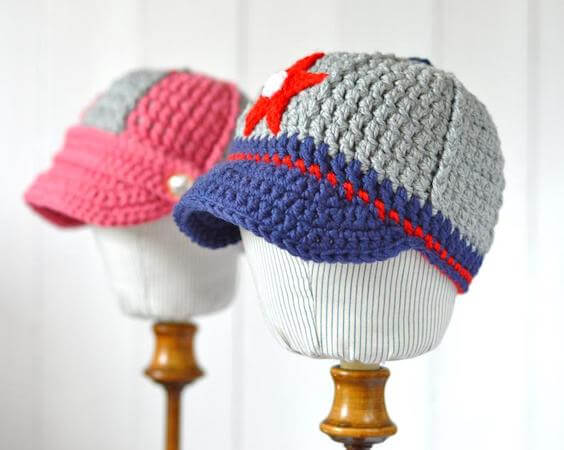 Get the Pattern by Matilda's Meadow here

9. Easy Crochet Cap Pattern by Mi Baby Boutique
This pattern comes with instructions for 6 different sizes and 3 different varieties of caps. The pattern is extremely easy, as the basic stitch used for all hats is double crochet.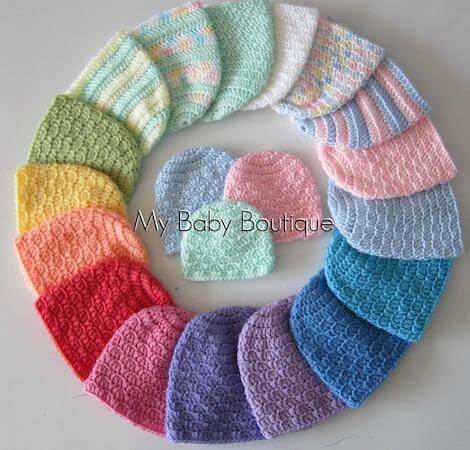 Get the Pattern by Mi Baby Boutique here

10. Cordial Cadet Cap Free Crochet Pattern by Cre8tion Crochet
A fun breathable cadet cap for summer, or wait is it a pill box hat? Maybe it's both? It is! This fun pattern includes 4 hat version: A pill box style hat with or without a ponytail opening, and a cadet style cap with visor, with and without ponytail opening.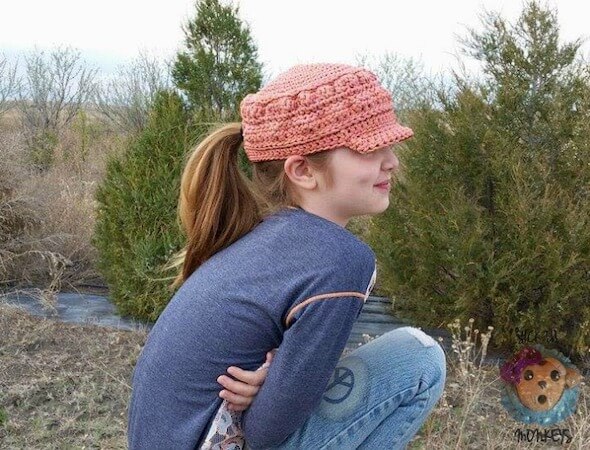 Get the Pattern here

11. Aviator Earflap Cap Crochet Pattern by Lion Brand
The aviator goes chic on this trendy crochet hat that's a popular pick for any kid and teen on your list. Choose your favorite colorway and complete a hat that looks great, keeps you cozy and is comfy to wear.

Ear flaps bring added warmth, while a button-up brim is a cute finishing touch to this sporty style. It's a hit with the gang, and a toasty gift for the holidays and beyond!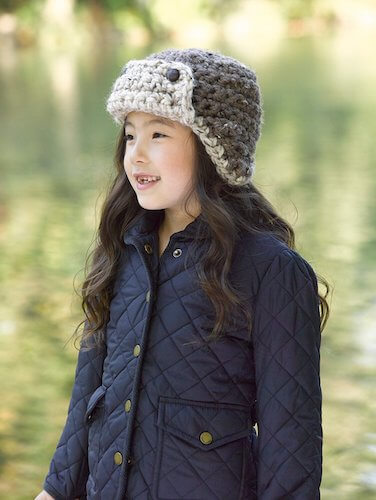 Get the Pattern here

12. Peaked Cap Crochet Pattern by Yarnspirations
If you're looking for something off the beaten path, then this chic cap is just what you need. This cool weather staple looks great with its distinctive buttoned flap. As the seasons start to change, this cap will quickly become a fashion essential in any lady's closet.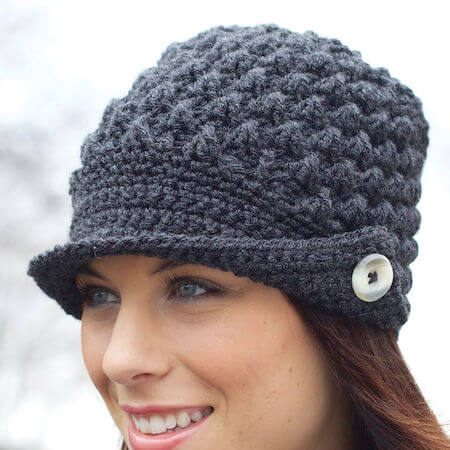 Get the Pattern here

13. Free Crochet Cap Pattern by Red Heart
Discover the ageless beauty of this cute crochet cap that lets you stand apart in casual style! Make it in your favorite color, or take the guesswork out and stitch your first cap as shown.
The post stitches give it a nice textural quality and make it entertaining to crochet. Find some time for this project that keeps you looking fabulous even when the weather isn't!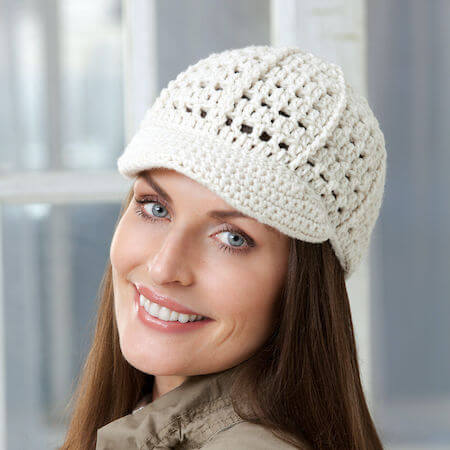 Get the Pattern here

14. Crochet Easton Cap Pattern by The Velvet Acorn
Rock this chic hat designed with a hint of retro styling and featuring pretty buttons that gives this Easton Cap stylish flair. Plus, the soft, super bulky weight yarn is perfect for comfort and speedy results!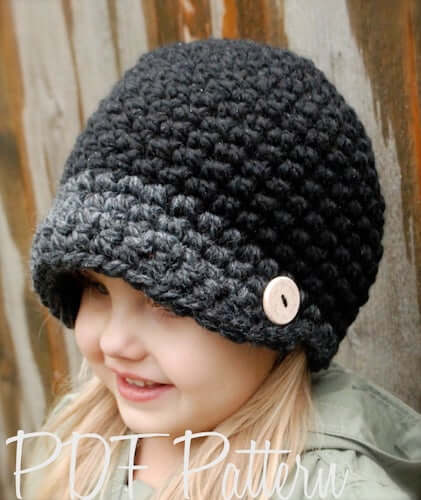 Get the Pattern by The Velvet Acorn here

15. Crochet Jeans Style Cap Pattern by Bri Abby HMA
The gorgeous detail on this cap makes it the item to add to this season's winter wardrobe. This hat makes a real fashion statement, so it's one to wear every day. You can customize this hat to match your favorite pair of jeans!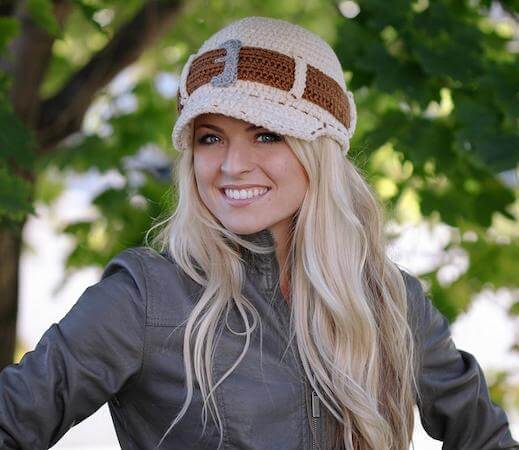 Get the Pattern by Bri Abby HMA here
POP YOUR NEW CROCHET CAP ON YOUR HEAD AND GET TO WORK ON MAKING ONE FOR EVERYONE YOU KNOW!
We'd love to see your caps if you end up finishing some. Share them over our Facebook Page–it brings us great joy to see your projects!

If you like making your own accessories, you might also like our collection of crochet scarf, berets, head wraps, headbands, shawls, cape, and more crochet clothing patterns we have on our site. Your to-crochet list is about to get really long!

For now, make a bunch of these patterns in your favorite colors, and you'll have a crochet cap to match whatever you wear!