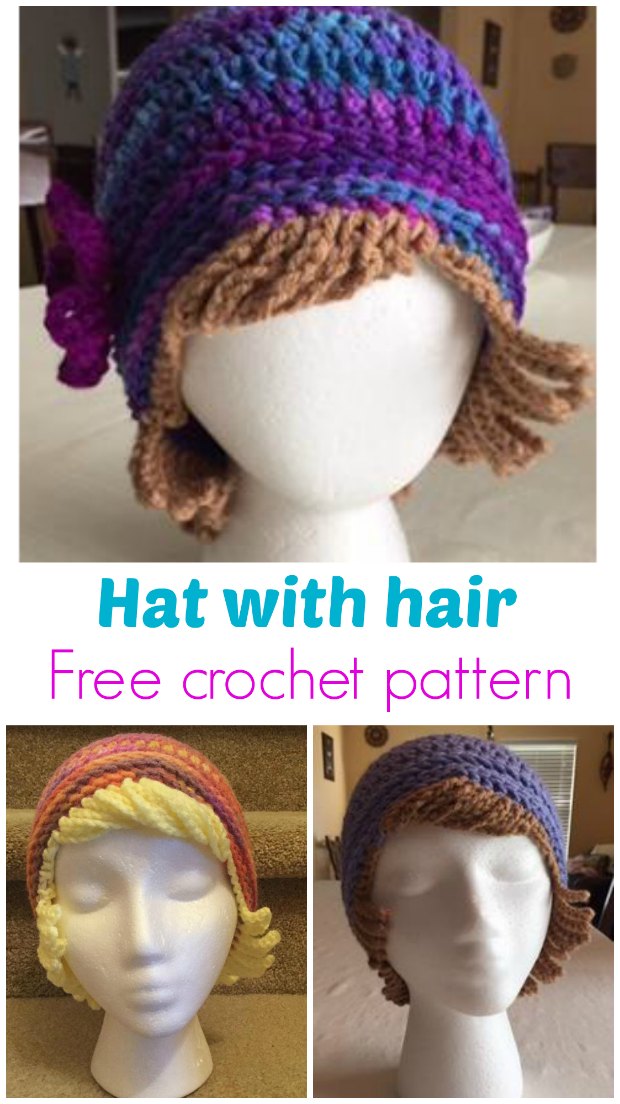 Chemo Hat With Hair
A chemo hat with hair is a trendy stylish way to keep your head warm and not reveal to everyone the hardships your are going through, but to continue on life as normal. When you get to a certain age, we've all known someone who has had to receive treatment for some serious diseases. It's hard to watch people suffer without being able to help, or to know how you can help. When we came across this pattern for a crochet Chemo Hat with Hair, we didn't know what to think. How would a person feel if you made this for them? What would you think if we shared it?
Well, we think it all depends on the person who might be receiving treatment. Do they like a bit of fun? Do they keep a positive outlook and make the best of a bad situation? How well do you know them? Do they like to crochet or knit? Sure, this kind of hat wouldn't be for everyone, but we think it would certainly raise a smile for the right person.
It would also make a fabulous fancy dress accessory too. Or it looks like it would be a pretty hat even if you didn't want to crochet the hair.
Sizing / Finished Measurements:
18-20 Inch and 20-22 Inch heads
Materials:
Size 4, Medium weight yarn/200 yards of DK weight
Size H and F Crochet Hooks
Download the free Chemo Hat pattern here