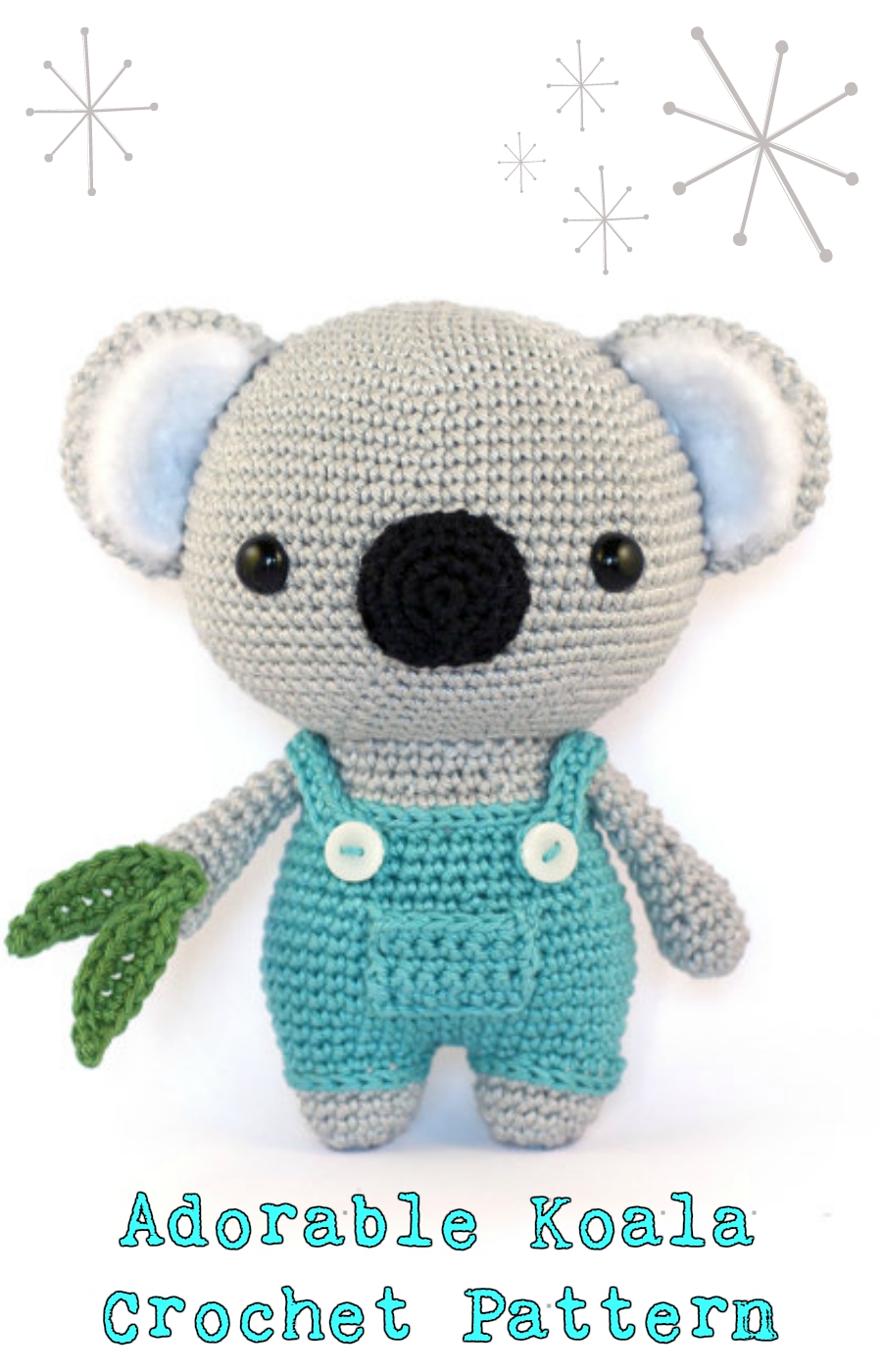 Amigurumi Koala Crochet Pattern
Koala bears are cute, their slow movements and soft fur make them absolutely adorable. Now you can make your very own koala with the amigurumi Koala crochet pattern. The result is a tiny crochet creation that you will absolutely adore.
He has on a tiny dungaree that will make your knees weak, and in his hand, he is holding on to some eucalyptus leaves because he is always hungry. If you are looking for something for your crocheting club to swoon over, then the koala crochet pattern is the something you need.
You will have all the ladies badgering you to tell them how to make one. It is just too damned cute to not want one. So what exactly do you need to bring this furry little creation to life?
Amigurumi Koala Crochet Materials
2.5 4/0 size hook
Worsted weight Catania yarn in grey
Worsted weight Catania yarn in baby blue
Green Worsted weight Catania yarn
Threading needle (for sowing on eye beads)
Eye beads
Get Koala Crochet Pattern Here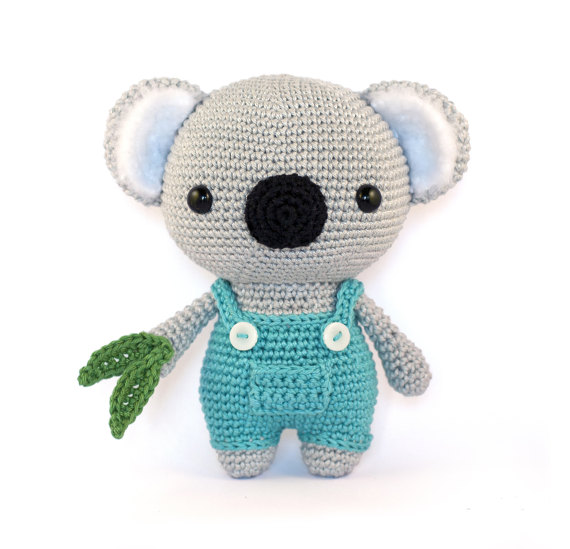 Intermediate Amigurumi Pattern
The creator warns that this pattern is technical and meant for the more intermediate crocheter. From my experience, I found the pattern reasonably manageable, but you do need some skills to produce the perfect amigurumi koala.
The tutorials and the PDF are well laid out with illustrations included to guide you every step of the way. They are also explained in simple English meaning that they are quite easy to understand. My advice if you follow the directions given precisely, you will end up with the cute crochet koala.
The sense of accomplishment when you see your stunning creation will be overwhelming.
The koala crochet pattern is meant to help you create the perfect amigurumi crochet toy. You can give it out as a gift to a loved one or a friend as a housewarming present.
You can also give it to your child to play with. The best way to show them your love is giving them something from the heart and the crochet koala is as much love as can come in an amigurumi doll.
You can even use the koala bear as a center piece for your living room. With its stand out quality it is bound to be a conversation starter then you can tell them of the glorious journey of making it.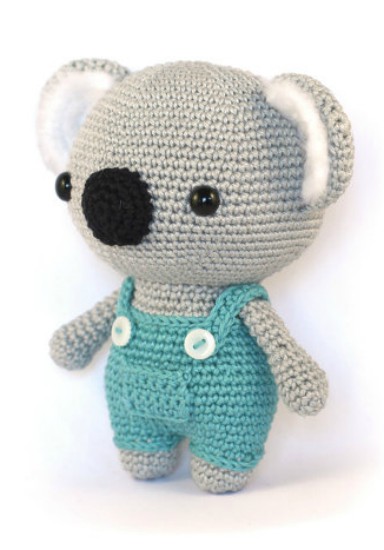 Dress Your Koala In Your Favorite Color
The koala crochet pattern is also one that is versatile. You can use different materials for the koala to produce a different feel or size. If you prefer to use thicker yarn, your koala will be bigger.
Try using different colors for the dungarees; you can make a crochet koala for every season. Either way, the koala crochet pattern is a fun way to upgrade your skills or just to create something beautiful.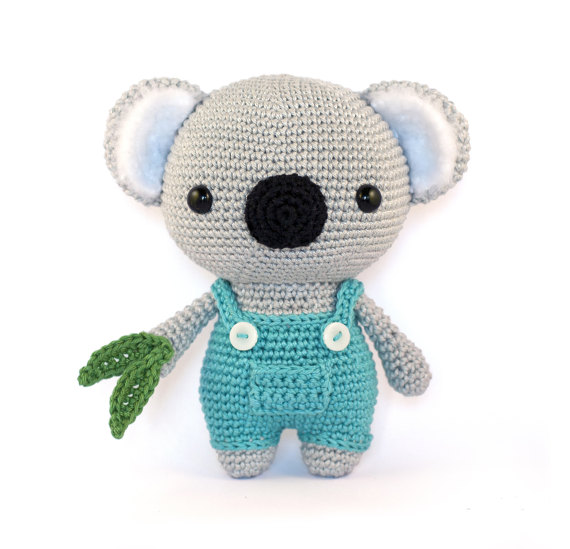 So to conclude, I recommend the koala crochet pattern to anyone who wants to take on a challenge that will make them a pro at crocheting. If you aim to be more than an amateur at crocheting, then you should get this pattern. And with such a cute creation all your hard work will be worth it.