Pandas are one of those special animals that we all love, with their soulful eyes, playful demeanor, and gorgeous black and white fur. Even though they're native to China, their charm extends across the globe.
Lots of people and especially lots of kids love pandas. So, let's celebrate these roly-poly black and white animals with some of the cutest Crochet Panda Patterns we could find.
Would it not be a perfect idea to bring these adorable pandas home with crochet one?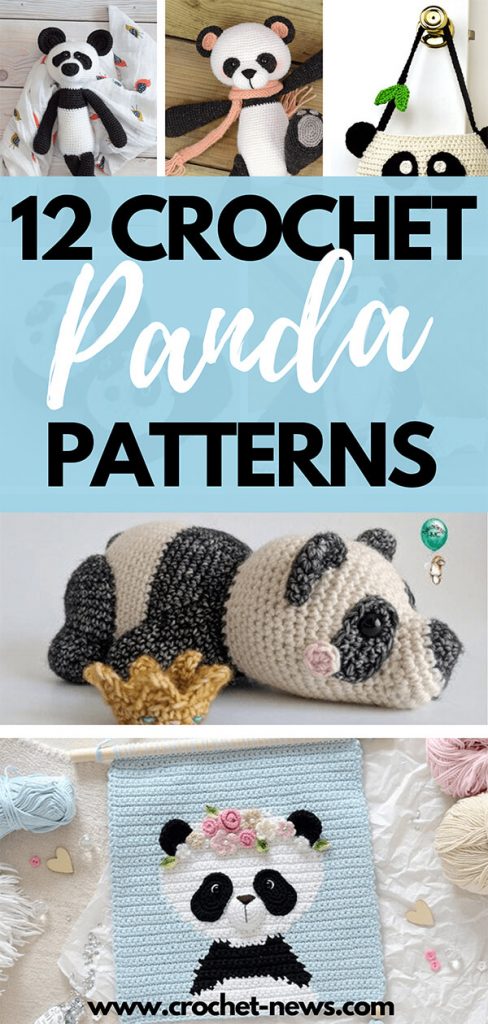 My 12 Favourite Panda Crochet Patterns

1. Little Panda Bear Crochet Pattern by My Krissie Dolls
Cuddly and sweet this Little Panda Bear is just waiting to cuddle! Fun to make, perfect as a gift to yourself or anyone who loves Pandas. The pattern is easy to follow – you would want to make not just one!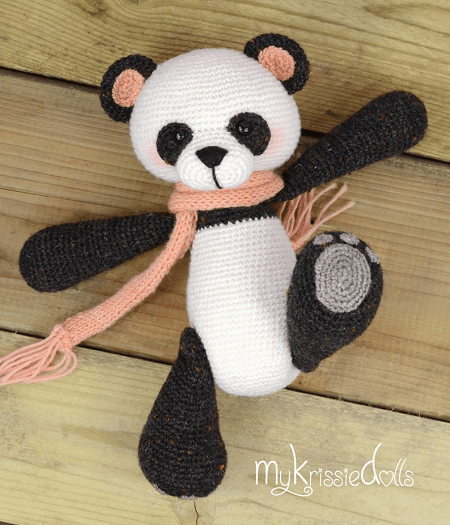 Get the Pattern by My Krissie Dolls here

2. Crochet Panda Applique Pattern by Nella's Cottage
This cute Panda applique is perfect to sew on a blanket or garment. You can use it to embellish kids' hats, scarves, mittens, jackets, baby blankets, bags or whatever you want.
Get the Pattern by Nella's Cottage here

3. Crochet Panda Backpack Pattern by Crochet For You
This panda backpack free pattern is a cute and little backpack for kids to keep their treasure. It has little hands and legs. Eyes, ears, and a button as a nose on the flap! As you can see, the final result amazingly adorable!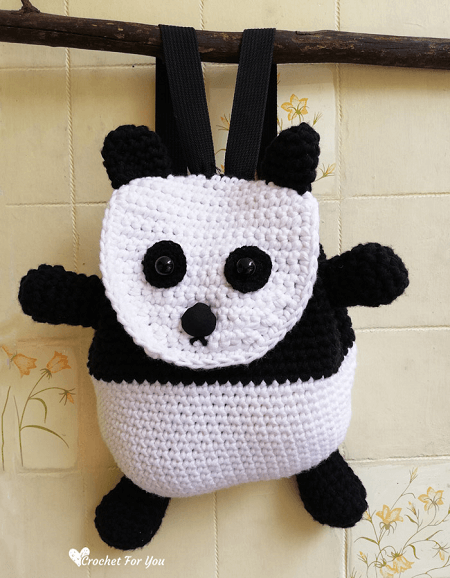 Get the Pattern here

4. Panda Plushie Crochet Pattern by Spin A Yarn Studio
The Panda Plushie is a unique amigurumi made in the ragdoll-style; separate pieces worked in flat rows and joined together to give it that charming and distinctive 2-D appearance.
This pudgy little Panda would make such a sweet little throw pillow or cuddle buddy!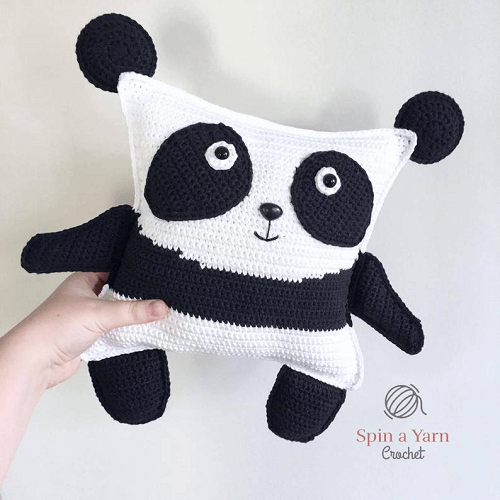 Get the Pattern by Spin A Yarn Studio here

5. Crochet Panda Pattern by Irene Strange
Isn't she adorable? Little ones will love how soft and squishy this panda's body is, with cub-like stubby arms and legs that look so cute when someone is hugging her!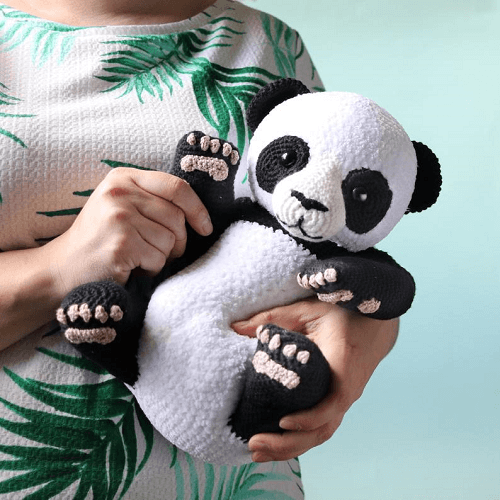 Get the Pattern by Irene Strange here

6. Panda Crochet Hooded Baby Afghan Pattern by Make And Do Crew
This free hooded baby afghan pattern will give your favorite child the chance to feel like a cozy little panda.
This crochet panda hooded baby afghan is a great size for a toddler or preschooler to cozy up in. Because the yarn used is chunky, it works up fairly quickly, but it's also a bit heavy and bulky for a newborn baby.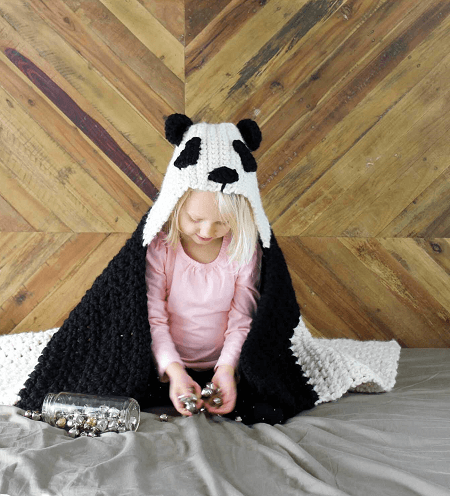 Get the Pattern here

7. Crochet Panda Bear Pattern by Whistle And Ivy
If you are expecting a baby any sooner, you might have brought small cute stuff toys for them as well.
This cute panda stuff toy is one of those crochet dolls you should make for your baby! He won't be able to notice it at the start but will love to play with it as soon as he is familiar with it!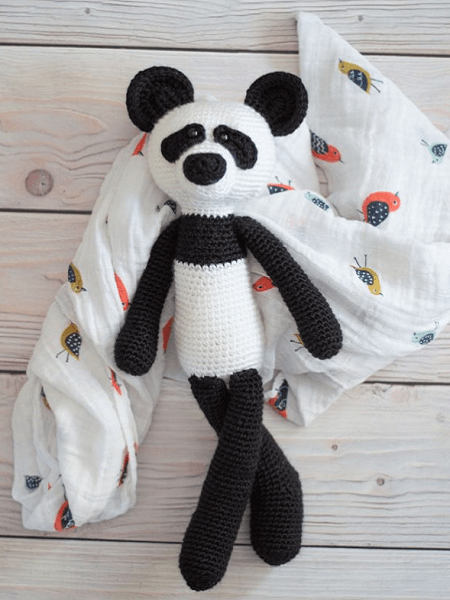 Get the Pattern here

8. Amigurumi Panda Crochet Pattern by Belle and Grace HMC
Your collection of Amigurumi characters is just not complete without this cutie. If you love cute and cuddly pandas, then you're going to love this Adorable Panda Bear.
This panda would be an awesome handmade gift for someone special. Kids will definitely love to have them.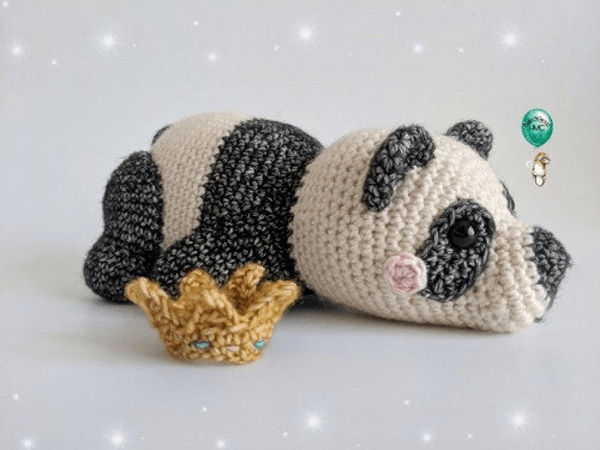 Get the Pattern by Belle and Grace HMC here

9. Panda Wall Hanging Crochet Pattern by Demi Deco Shop
With the help of this pattern, you can make wonderful decor for yourself or as a gift. This cute and gentle decor will bring good mood, joy, beauty and cozy to your home!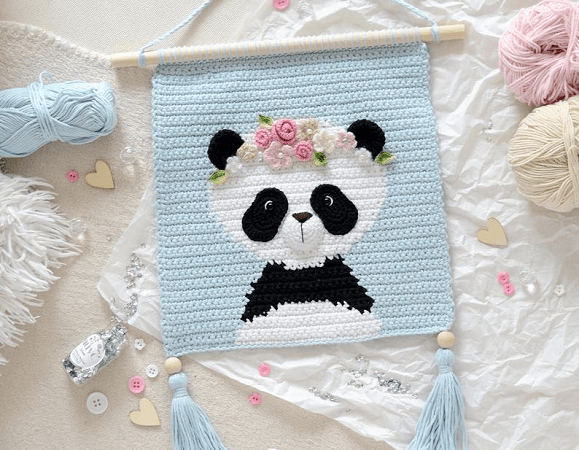 Get the Pattern by Demi Deco Shop here

10. Panda Hoodie And Socks Crochet Pattern by MJ's Off The Hook Designs
The fun whimsical design features Panda hood with ears, white torso with zipper and striped sleeves.
Worked in a half double and single crochet stitches. Quick sock design is worked in double crochet stitches with cute panda face and ears.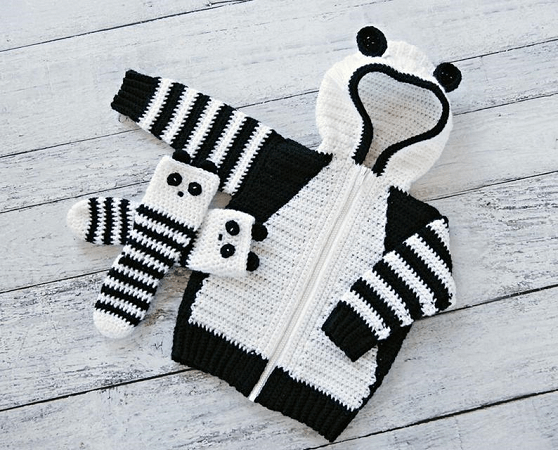 Get the Pattern by MJ's Off The Hook Designs here

11. Panda Purse Crochet Pattern by Crochet Spot Patterns
Crochet this purse for yourself or for anyone who is a panda lover! How adorable would it be to tote this bag around? It's a cute purse for adults and kids.
The strap can be made as long or short as you desire to create a shoulder bag or a crossbody. Feel free to add your own lining or closures if desired.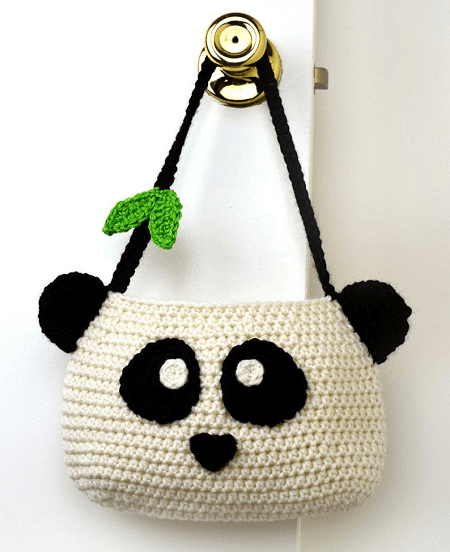 Get the Pattern by Crochet Spot Patterns here

12. Crochet Panda Baby Booties Pattern by Croby Patterns
If you're a lover of all animals, great and small, it'll be hard to resist creating this delightful pair of panda booties to keep your little one nice and cozy, and looking extra cute on your trips to the zoo! These too-cute-for-words booties are great for photoshoots or anytime!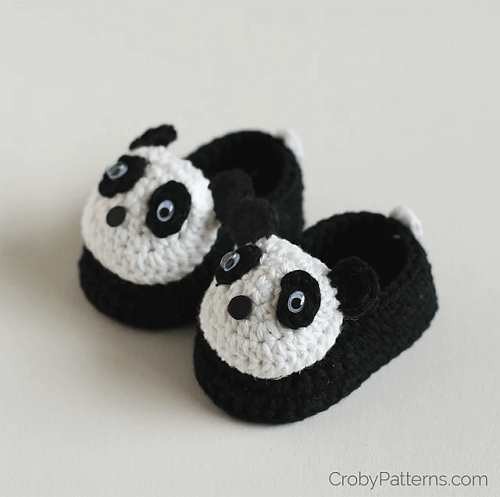 Get the Pattern here
Aren't these Panda's cute? Which one would you like to crochet first?
When you're done, please post pictures of your pandas on our Facebook Page – we adore seeing you bring these patterns to life!
For even more fun, adorable crochet patterns to make for the kiddos in your life, view our collections here.
So pick up your hook and yarn and bring some of the panda's playfulness to your home with these Crochet Panda Patterns!