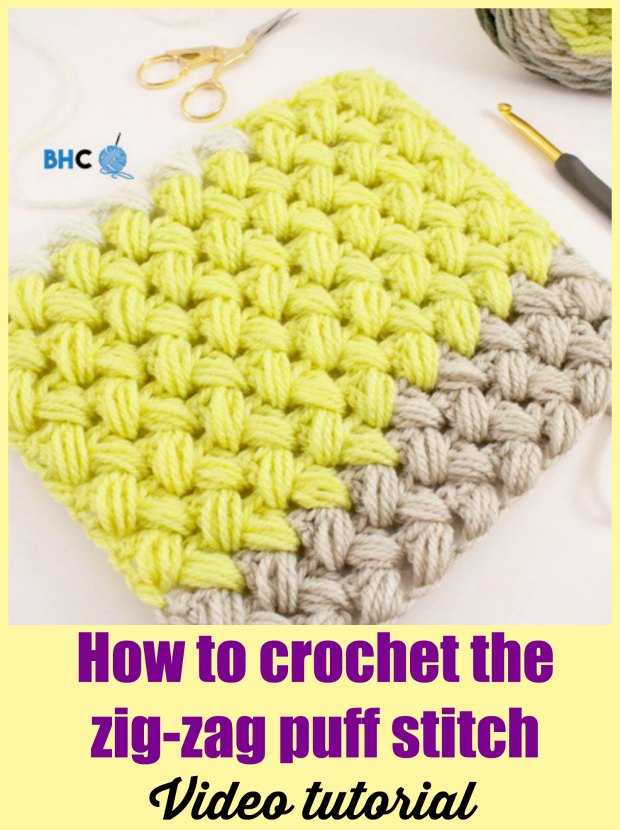 Zig Zag Puff Stitch Crochet Pattern
Zig Zag Puff stitch crochet pattern is taking off at the moment and when you do something a little different with the already popular puff stitch? You achieve ultimate perfection.
The Zig Zag puff stitch is just that – perfection. It's easy to crochet. It creates a thick, soft fabric. And to be completely honest, it just looks awesome.
The Zig Zag puff stitch is a wonderful choice of stitch for many types of projects. In this tutorial, we will explore how to crochet the zig zag puff stitch worked in flat rows. It can also be worked in rounds but this is the perfect starting point. Here are some ideas for working the zig zag puff stitch in rows:
scarves/cowl (new pattern coming this week!)
bags/totes/handbags
baby blankets
afghans
placemats
Check out how to crochet this fun stitch in the video below