Make the perfect summer gift for your friends and family by working on this crochet boho shawl pattern!
Turn your summer getaway into a memorable one by giving everyone a crochet boho shawl! This light and airy crochet shawl is perfect for your long walks by the beach or your mid-day treks.
Spice up any of your summer outfits by using this boho-inspired shawl. The secret to making it work with any of your attire is to use neutral-colored yarns.
So who's ready to make these crochet boho shawls for their friends? Continue reading this article to learn how to crochet shawl!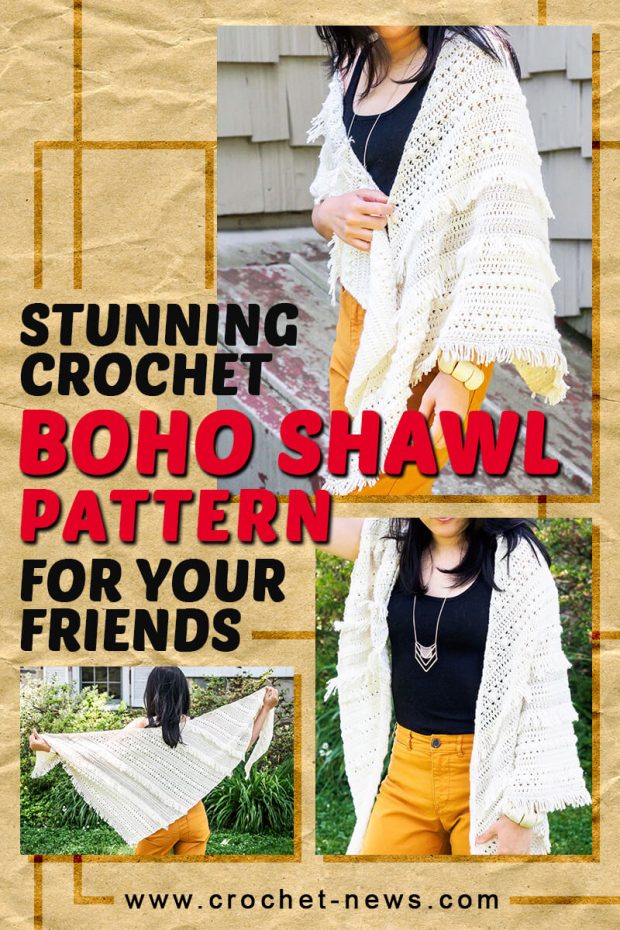 Multi-functional Crochet Boho Shawl Pattern
Don't you just love this multi-functional crochet boho shawl pattern by 1dogwoof? Aside from its trendy look, your friends will love it because they can use it in multiple ways.
Use this boho shawl to stay protected from the sun's harsh rays on your mini treks. Don't worry, it has tiny holes so air can still pass through.
Do you love going to summer festivals with your friends? This crochet boho shawl can also act as your blanket so you won't ruin your boho festival get-up when you feel like laying under the scorching hot sun.
Although it is not bulky like other shawls, this crochet boho shawl can still keep you warm on your evening walks by the beach.
Stay warm and sit under the stars while enjoying the calmness of the night with this boho shawl.
Neutral-colored Lion Brand Yarns
To achieve the boho-rustic look, it is best to stick with yarns with white or neutral colors.
You can make the exact boho shawl in the pattern by using the yarns suggested by the designer: the Lion Brand Comfy Cotton Blend and the Lion Brand Re-Tweed Yarn.
Most of the crochet boho shawl is made using the lightweight Comfy Cotton Blend. Since this yarn is made with 50% cotton and 50% polyester, it is the perfect yarn for summer garments, shawls, tops, and home decors.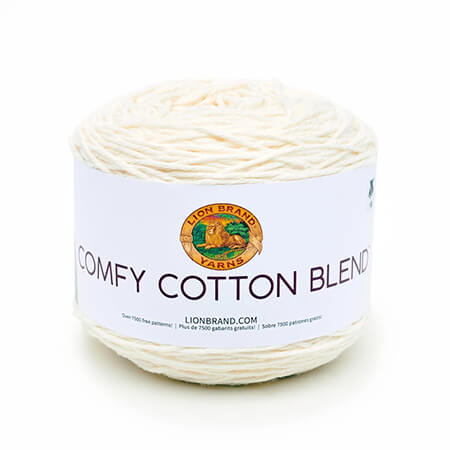 If you do not enjoy weaving in ends whenever they run out of yarn, you will be glad to know that the Comfy Cotton Blend comes in a 200 grams cake!
Now, you won't have to worry about using multiple skeins of yarn when working on bigger projects.
To add more of the boho look, the designer also used the Lion Brand Re-Tweed Yarn. The nubby texture from its tweed flecks helps to add more texture to this boho shawl pattern.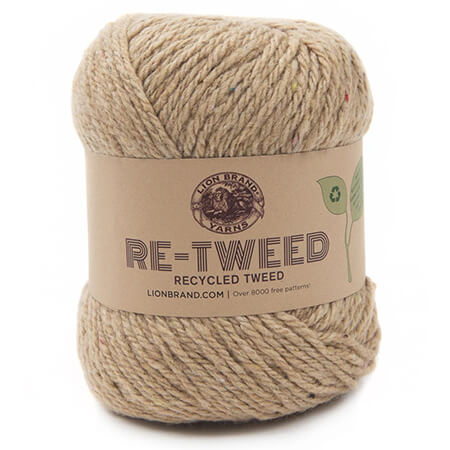 The mix of these two yarns, along with the different stitches and textures, definitely added more charm to this crochet boho shawl. Are you ready to know more about how to crochet shawl pattern?
How to make the Fringe in the Crochet Boho Shawl Pattern
Creating a crochet project using this crochet boho shawl pattern is not as hard as it looks especially if you're an advanced beginner crocheter.
Even the fringes are so easy to make as long as you know how to make the loop stitches!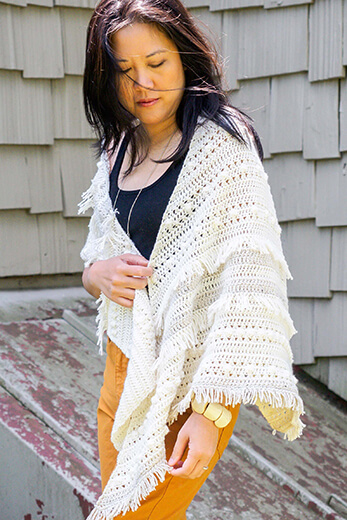 Since the boho shawl is not reversible, you can easily differentiate the wrong side from the right side. One way to tell them apart is by checking the bobbles and the fringes, which should always be on the right side.
Unlike DIY projects that require fringe, the fringes in this shawl are built-in and not added one by one.
To create the fringes, all you have to do is crochet loop stitches then cut them when you have completed the shawl.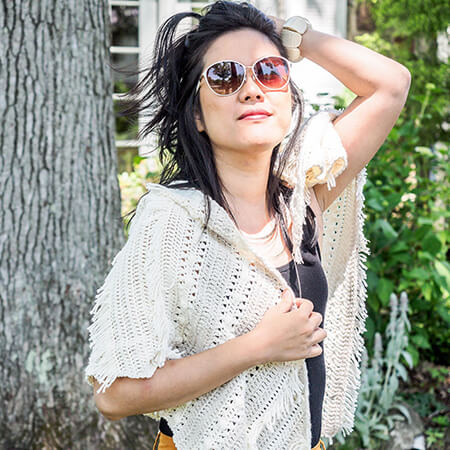 Depending on how you want your shawl to look like, you can cut the loops in different lengths or measure it and cut every fringe with the same length.
Crochet Boho Shawl Video Tutorial
To better understand on how to crochet shawl pattern, the designer made a video that anyone can easily follow.
Now that you know how to make this crochet boho shawl, are you ready to make a few ones for your friends?
Skill Level
Advanced Beginner
Gauge
15 sts and 8 rows in 4"/10.1cm, blocked, using double crochet
Materials Needed
2 balls of Lion Brand Comfy Cotton Blend
1 ball of Lion Brand Re-Tweed
H/5.00mm crochet hook
Tapestry needle
Scissors
Finished size
36 inches x 77 inches
Stitches Used
Chain stitch – Learn the Chain Stitch here
Single crochet – Guide on how to do Single Crochet
Double crochet – Check out Double Crochet Tutorial here
Bobble stitch – How to do Bobble Stitch
Loop stitch
Make a Trendy and Functional Shawl For Your Friends with this Crochet Boho Shawl Pattern.
Create a nice looking and functional summer accessory using this crochet boho shawl pattern for all of your friends. We are pretty sure this garment will be a summer getaway staple in your friend group!
Feel free to post your finished shawl on our Facebook Page and share your work with the whole community. Surely everyone wants to know what colors you used to make your own crochet boho shawl.

If you're looking for other shawls, check out Crochet Virus Shaw Pattern, Fortunes Crochet Shawlette Pattern, and Crochet Shawl Patterns for you to choose from.
Why not make the bobbles stitch shawl for the colder season and work on the crochet boho shawl pattern for the summer?