Amigurumi Spiderman Crochet Pattern Tutorial
I don't know what rock you've been living under but, if you don't know Spiderman you should stay there. And, you should get this crocheting pattern to keep you company. If you have a kid below ten years old then I definitely know you've heard of him.
What if you could make them a little Spiderman surprise? Well, the Spiderman crochet pattern will let you make a Spiderman doll just for your child. They are bound to web you in hugs when they find their spidey surprise.
So what do we need for you to swing in and save the day?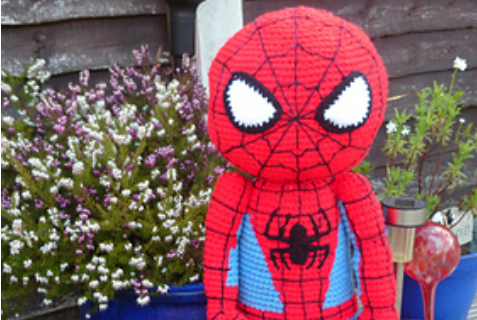 Spiderman Doll Crochet Materials
– A size 2.75mm crochet hook
– Light worsted weight yarn approximately 1744 yards red mix color.
– Light worsted weight yarn, of approximately 437 yards in black color.
– Worsted light weight yarn, of approximately 1744 yards blue mix color.
– Light worsted weight yarn, of approximately 437 yards in white color.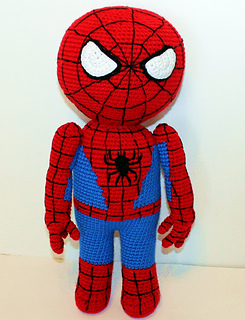 The Spiderman crochet pattern is a fun way to spend the afternoon and to make your web brigade happy. The pattern has some more technical aspects that require you to be keen but, the Spiderman amigurumi tutorial will have you crocheting away like you have eight arms.
If you are more adventurous you can try playing with the different Spiderman costume variations on cinema. You are sure to drive your kids mad with excitement. And you didn't have to spend a dime on some expensive toys; just investing an afternoon into showing your kid you love them.
Also, a nice gift to give to your sister's daughter. To show her you're the best auntie in the whole world. It definitely would earn you more points that you made it yourself. Away from best auntie competitions the spiderman crochet pattern has many other uses.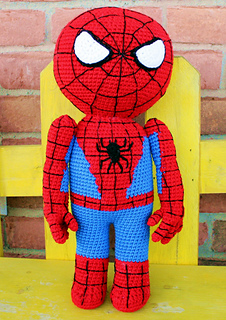 Share The Spiderman Crochet Doll Around
You can use the dolls as decorative pieces for children's parties and functions. Hang them up during your son's birthday and let the kids leave with them as party gift. Just a nice way of appreciating everyone who came for the party.
It's an Amazing Spiderman doll pattern meaning the one thing to do is to go get it and start making spidey dolls for your kids. Get some time with them. Show them how to make them. It would be a constructive activity and I'm sure every kid would love to learn how to make their own Spiderman doll.
The Spiderman crochet pattern is a valuable find not with what you can make with it but with the sentimental experiences you will share with your children. The time you spend with them making these dolls will be one of the most memorable times that you will share.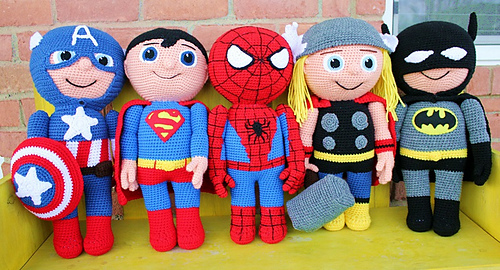 So take the time to get the tutorials for the Spiderman crochet pattern and get spinning those webs of memories. Nothing brings out love more than a shared activity between family.
So my take away to you is get the crochet Spiderman doll pattern and you won't regret it not even a thread.