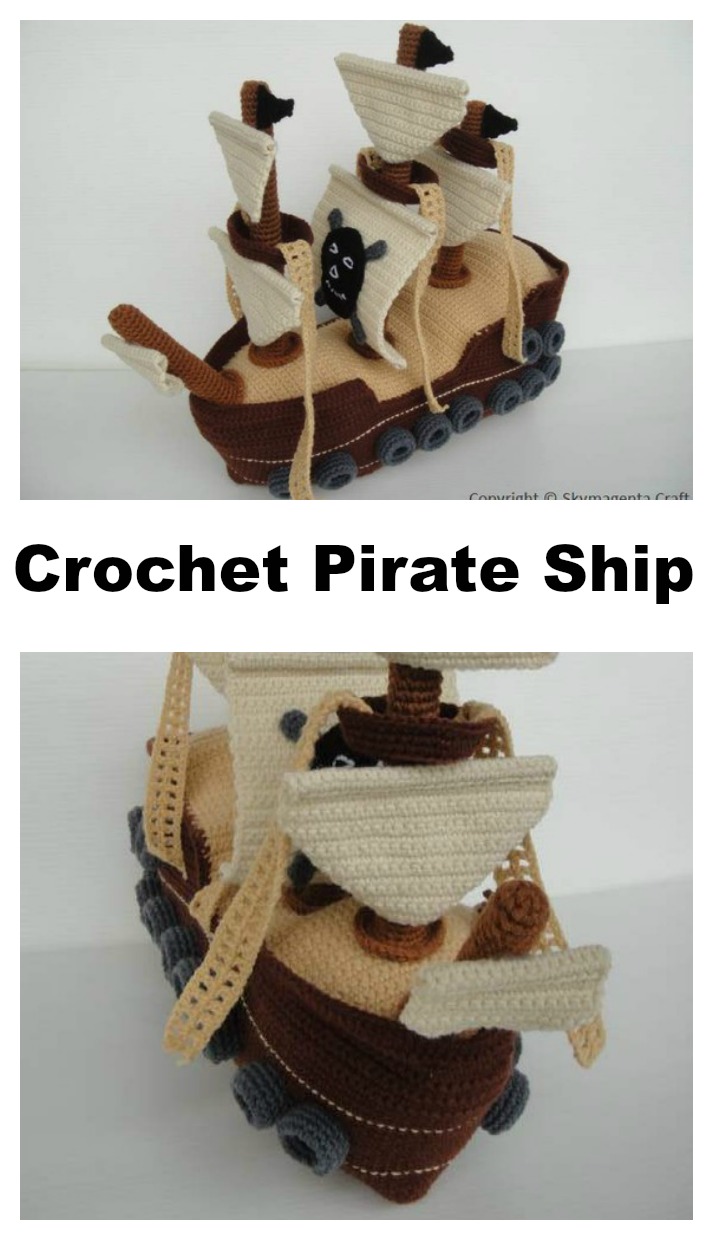 Crochet Pirate Ship Amigurumi Toy
Crochet Pirate Ship – Crochet amigurumi toys are often the best presents to give to children. Their little minds run wild with stories and adventures when playing with them. So it is great to make a toy which will spark this imagination and creativity. And a crochet pirate ship is a great way to do it!
Can you just imagine all of the stories that the kids will be thinking up when playing with a pirate ship! Stories of sailing the seas and discovering islands and treasure. Yo ho, yo ho, a pirates life for me!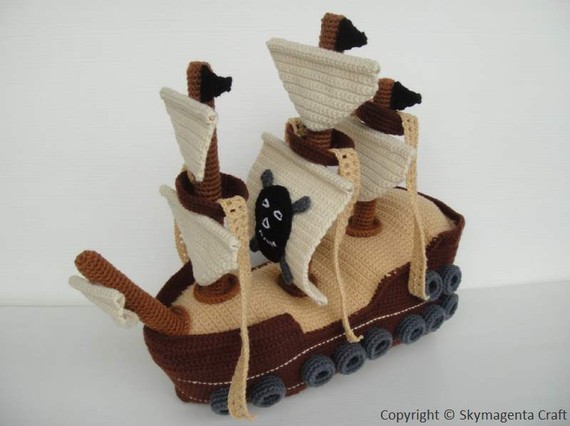 Skill Level
Intermediate. You must have a basic understanding of crochet instructions.
Size
30cm (11.8 inches) long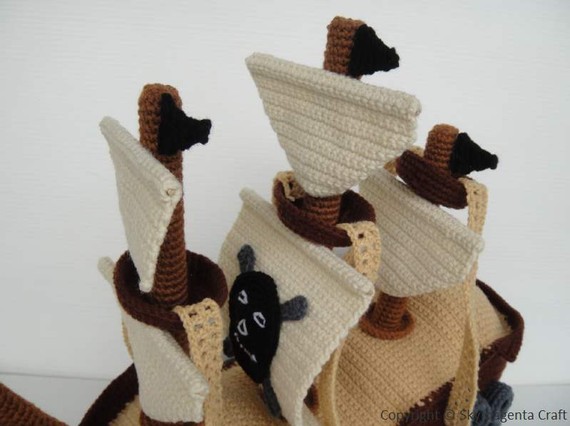 Getting Started
You can access this wonderful pattern through the link below and start sailing the wild waves of crochet.
Happy crocheting!