Mini Crochet Basket Rainbow Pattern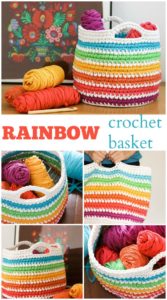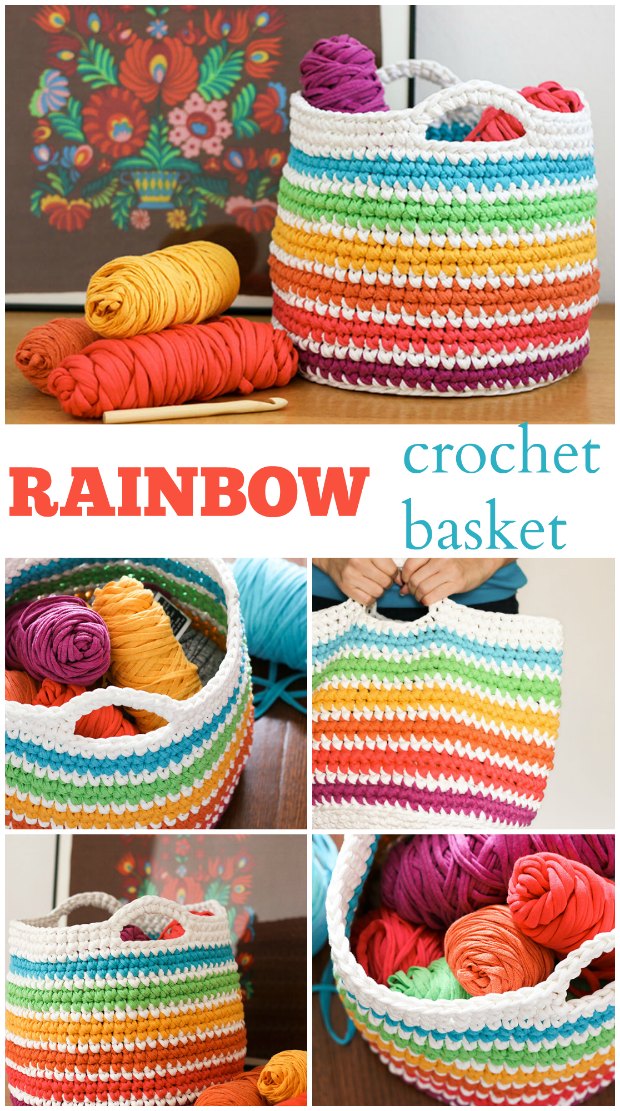 This mini crochet basket is same as the original rainbow basket pattern we posted a few weeks back only smaller. It's been so popular that we wanted to share some lighter weight mini baskets with you. We don't always have massive storage needs, sometimes just a small basket is what's called for.
I've been making these for my friends who sew or use a serger. They are perfect for little thread baskets, or to hold little scraps of fabric trimmed off the main project. Anyone who sews or quilts would love one of these.
But don't stop there! Anyone who crafts, would find a use for these handy mini baskets, or use them as covers for jars, or even as a can or bottle cosy.
These use an interesting technique of crocheting over a thicker material such as cord or in this example t-shirt yarn. There's a great supplier for T-Shirt yarn on Etsy, or you could buy cording from your local sewing or home decor store.
Mini Crochet Basket Materials:
T-shirt yarn or thick cord for the core
Gradient rainbow yarn cotton yarn
3.5mm Crochet hook

Scissors
Finished size: 9cm diam x 9cm tall
Find the full instructions for the mini crochet baskets here