Do you love traveling but hate the chilly air in transit? Yes, you can always bring a thick scarf but it takes a lot of space!
You should definitely try making this lightweight travel crochet cowl pattern!
This cowl will fit in your bag, you will even forget it's there!
Find out how to make your very own lightweight travel crochet cowl by reading through this article.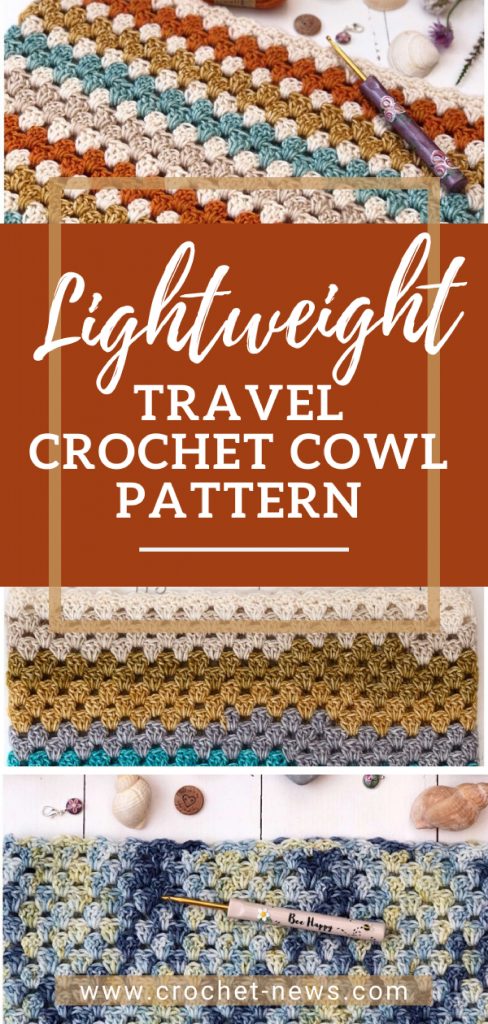 Essential Travel Cowl Crochet Pattern
If you're always cold, part of you travel essentials is a jacket. But as a frequent traveller, you want your travel essentials to fit in a single bag. Good thing there's this Lightweight Travel Crochet Cowl Pattern made by SewHappyCreative that you can make to replace your jacket!
Is your bag not big enough? You can wear it instead! It's not as bulky as your ordinary winter cowl so it's comfy to wear even if it's not that cold.
The weather tends to be moody, it can change in an instant. That's why you always have to be prepared. Too hot outside and need something to protect you from the sun, use this cowl as shade! When it gets too cold, this cowl will keep you warm.
About the Yarn
To make this crochet cowl handy, a lightweight travel yarn should be used. This Scheepjes stonewashed yarn is perfect for this project.
Made out of cotton, it's not too thick perfect for different types of weather. With this cowl, staying by the sea and feeling the breeze won't make you feel cold. Uncomfortable and cold airplane rides will be a thing of the past!
This yarn is available in lots of colors and creates different textures. Have a lot of scrap yarns? Make one in stripes using different colors.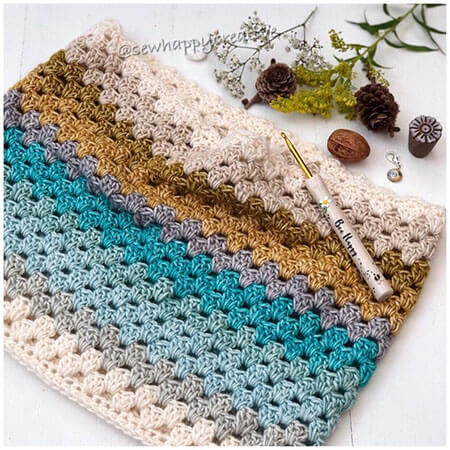 About the Pattern
This crochet cowl pattern is available in two colors! One inspired with the breeze and calm waves of the sea, and the other from the colors of your walks under the autumn leaves.
Although this pattern is for intermediate crocheters, it comes with photo tutorials to guide you in making the crochet cowl. Worked in rounds, there's no sewing together required. To add more details to the cowl, you can add narrow shell edging to the border.
Skill Level
Intermediate
Materials Needed
Any dk cotton – Scheepjes Stonewashed & Riverwashed dk
Stitch markers
4mm hook
Wool needle
Scissors
Finished size
By The Sea cowl: 10" (26cm) high by 13.25" (34cm) wide.
Along The Shore: 10.25" (27cm) high by 13.25"(34cm) wide
Stitches Used
Foundation double crochet ( US foundation sc)
double crochet (US sc)
half treble (US half dc)
treble (US dc )
chain and double crochet (US sc)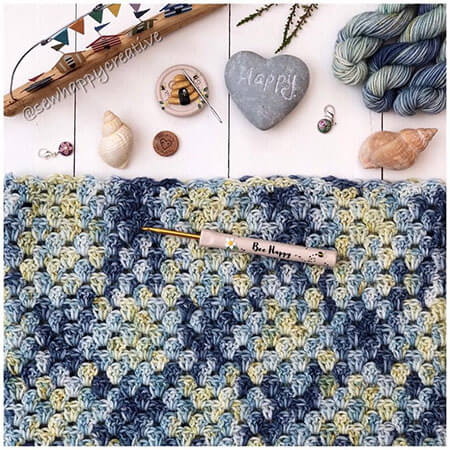 An easy to make intermediate crochet cowl pattern for everyday use!
No more uncomfortable travels because of the ever changing weather with this crochet cowl inside your travel essentials bag!
Looking for other items to bring to your travels? Check out more here: Pleated Crochet Cardigan Pattern, Simple Mens Cowl Crochet Pattern, other Crochet Cardigan Patterns.
Are you ready to have more comfortable travels this year? Ready your yarns and hooks and work on this lightweight travel crochet cowl pattern!


Bonus – Free Mermaid Cowl Crochet Pattern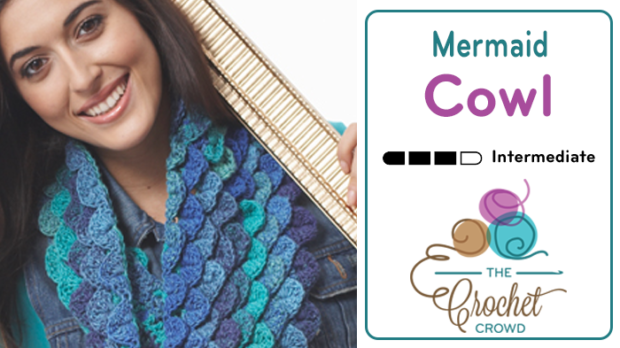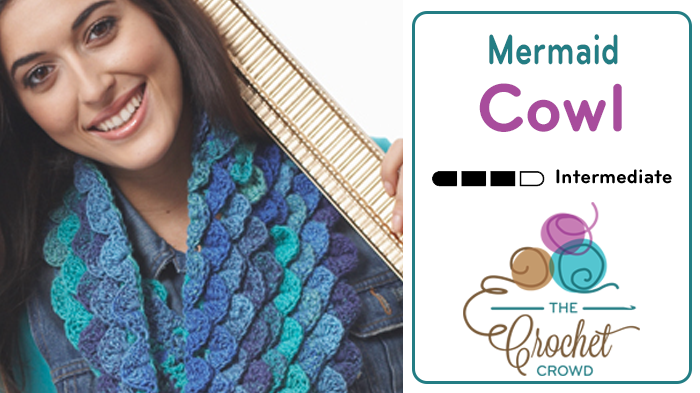 This mermaid cowl crochet pattern includes a video tutorial. The original pattern published a few years back featured Bernat Mosaic, a slowly transitioning yarn. Today, it is discontinued but there are thousands of us that have this particular yarn in our yarn collections at home. Or there are many others you can try.
We suggest those scrumptous new Caron Cakes currently only available at Michaels. Again, these have been so popular that at the time of writing, you might find them in short supply, but keep looking because we hear there is a huge new batch in production and making it's way to the stores soon.
The mermaid cowl crochets in a continuous circle. To help you. One round is a base round where the scales from the next round sit onto it. The next round is the scale round.
How to crochet the Mermaid Cowl – video
Materials
To do this cowl, you will need three balls of Bernat Super Value or about 630 yards of yarn. Colour in picture was the discontinued Bernat Mosaic – Colour is Spectrum.
Size H or 5 mm Crochet Hook.
Written pattern instructions for the Mermaid Cowl